The Valentine's Day is a commemoration which was held on 14th February. It is a day of love, affection for that special someone you really adore, you love him/her with all your heart. This is the only particular day which is spent all over the world with same spirit and love.
Girls are always thinking 2 months before "oh valentine's day is coming!! What I am going to do, i just want it to be special, not like the traditional Valentine's Day people celebrate"
And guys! "I just want to surprise her!"
Well all the people and the love birds, we have this post for you to let you know the 10 things you never knew about Valentine's Day.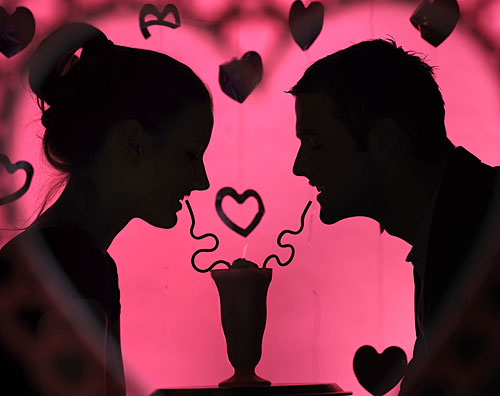 1. This holiday is the second largest event after the Christmas in CARD SALES, around $15.7 billion is spent each year on cards.

2. 53% women dump their boyfriends for not getting them a present on Valentine's Day.
3. Around 141 million Valentine's Day cards are exchanged all over the world.

4. Around 9 million pet owners buy gifts for their pets on each Valentine's Day.

5. 198 million roses were produced on Valentine's Day last year and 110 million red roses were sold and all of these roses were delivered in just a 3 day time period.

6. Richard Cadbury produced the first chocolate box for Valentine's Day in 1800's.
7. People who lost their love are advised by physicians to take chocolates, it is said that chocolate removes the LOST LOVE pain.

8. You have read this set of alphabets "XOXO" a lot, well X is the symbol for kiss and people who cannot sign their names rote X in front of a witness and then they kissed X to show their sincerity and love.
9. The ancient Romans used to celebrate the feast of Lupercalia on 14th February in honor of Juno, who was the Queen of Roman God and Goddesses.

10. The girls of medieval times used to eat some weird food on Valentine's Day to make them dream about their future husband.
and if you are looking for valentine's day gifts 2012 then visit that link please.