Carbon fiber, Tuscan leather, Mahogany, Ostrich and alligator skin and gold with diamonds! Aren't these the most unique and luxury material to protect your phone. Of course guys you spend money to buy this perfect apple gadget and no doubt you'll do everything to not even get that thing a little scratch. And for girls it is always stylish to get her phone out of your bag with a perfect and stylish casing which shows your fashion sense and shows how luxurious you are.
The material we mentioned above are the materials used for making cases of your Apple iPhone. Which will no only suit them perfectly but it will be no doubt a perfect status symbol for you!
10. Ultra Care Luxury Edition Royal Crown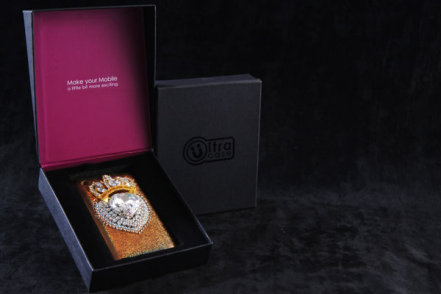 This is worth $179 and has an enormous heart shaped crystal fixed at the back. It also has the array of Swarovski crystals topped with a crown which will show how luxurious and dominant you are.
9. SGP Ott-Pain Ultra Thin Limited Edition Gariz Case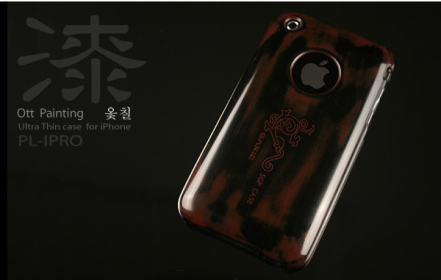 This is worth $249.99. it is painted with a special paint that is waterproof, mothproof, antiseptic, flame retardant, antibacterial and heat resistant of course. This casing is made up of leather.
8. Swarovski Wildcat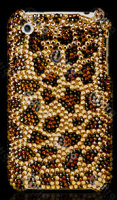 This is worth $299.99 and has Swarovski crystals arranged in a leopard skin pattern. This is completely unique.
7. Orbino Strada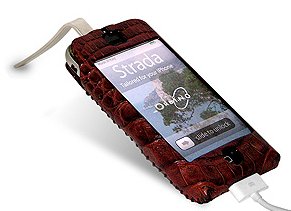 This one is made up of finest Italian leather. It also gives you a screen protector and connector access.
6. Glittering iPhone Cover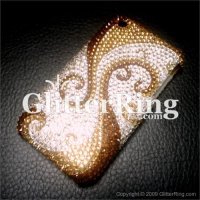 This is worth $399 and it is a two piece case in different stylish designs. It has around 100 genuine Swarovski crystals. You can also have a kit with extra crystals in case of damage.
5. iWood +Ryou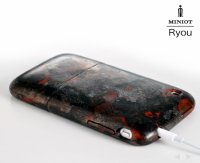 This is worth $454. This has the casing which uses Chinese raw lacquer, clear lacquer, pigment and silver foil.
4. Softbank BB Samurai iPhone Case


These are worth $1000 and these bring the traditional Japanese lacquer ware to your iPhone.
3. Louis Vuitton iPhone Case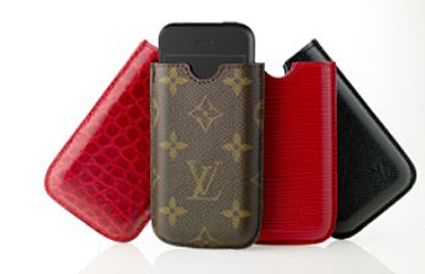 You can have the branded casing by Louis vuitton and with different colors and patterns. These are worth $1120.
2. Diamond iPhone Case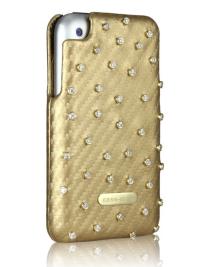 This is worth $20,000 and has 42 VVS1 diamonds 3.5 carats and is an awesome casing!
1. GnG "Golden Delicious"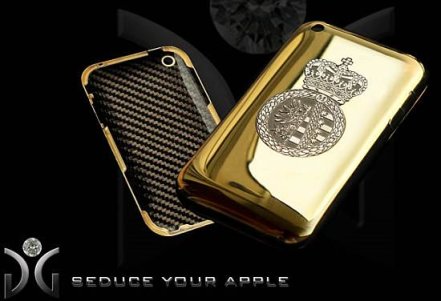 This one is the most expensive iPhone casing of the world worth $100,000+, it is made up of 140 grams of 18k gold, a carbon inlay and 200 diamonds. 400 diamonds are fixed on the logo. I must say it is the most luxurious casing one can ever think of!