Here we are discussing the top ten things, I think without them you cannot think of having a life. Well don't think about Air, water or food! There are other things which have made our lives so much easy and fun. That without them you cannot think about living. You'll be thinking like living in a stone-age or something. Like Google, Facebook, smart phones etc
I am sure this one is an interesting post; you'll love it for sure!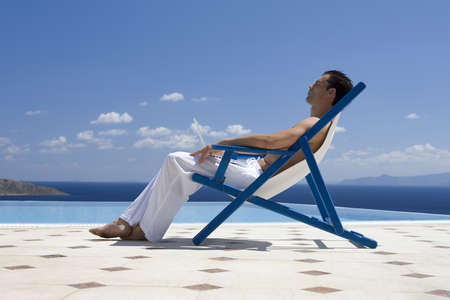 Google
I am sure you cannot live without this one for sure, imagine your life without it for a second; you have to do this assignment thing and you need Google, you are suffering from some illness you can easily search on Google. I mean everything is almost dependent on Google now days. If we talk about its history then it began in March 1996 and was a research project of Larry Page and Sergey Brin who were working on some Digital Library Project. They understood the graph of integrating things to one universal search engine. There was already another search engine named "RankDek was running on the same strategy. So they made Google as a search engine for the Stanford website. So they started indexing pages and by 1998 they had almost 60 million pages. They released the beta version of that and now all of you can see, it is the best search engine of the world!
Microsoft
Microsoft has made our life so much easy, all of us are so aware of that. The owner of this public c multinational corporation Bill Gates gets the credit for sure. Well the basic function it performs is the manufacturing, licensing and servicing many products that it offers. It was founded in 1975 and has the total revenue of $62.484 billion.
Facebook
No one can neglect or deny the importance of facebook in his daily life, Its the time when days stars at Facebook status and end at Farmville, The only social network that had really proven and reformed the Earth in to a global village by connecting people and friends overseas. Dating, friendship , marriages and divorces are also big part of facebook, Well Facebook is the world's most popular social network with over 500 million global users from 207 countries and it had gained a worth of 25 Billion US Dollars in just 6 years.
Amazon
Jeffrey P. Bezos the founder of Amazon created this e-commerce company. This company is so famous among the women because now you have access to almost everything without even going out burning the gas, all you do is just search for the latest stuff on the internet and order them.
IPhone
IPhone craze is spread all over; this line was started by the person Steve Jobs who is the director of Apple inc. The tablet PCs, iPad, touch screen phones make us feel the luxury and style. After the first iPhone release, everybody is now so after getting the latest iPhone because of the specs and awesome design it has. I can say it is one of the things you cannot live without! :p
Netflix
Netflix is an American corporation which offers you an online demand video streaming through internet. This company was developed in 199 and is a type of E-commerce. They offer you to rent DVD and Blu-ray Discs.
Text Messaging
Tex messaging is a successful business for the mobile SIM card companies. It is the most widely used thing all over the world and especially among teenagers and kids. According to women it is easy to stay in contact on text messaging as compare to wasting your time and money ofn long phone calls. You keep a track with your family and friends with this all the time.
GPS
GPS is world's most important need; this global navigation satellite system is really reliable. It is said that people just don't use to find their position, but it makes them feel safe that they cannot be lost. It is so easy and good to use that almost everybody loves using it. In 1960s this was used by Air Force for their navigation purpose but now it is used world widely.
Mobile devices, Laptop etc
SmartPhones and Laptop or all the wireless media is used by almost everywhere. The "WIRE" era is over now you can go anywhere you want, you have the internet facility, wireless media to use and utilize in whatever way you like.
Dating Websites
We have the dating websites available where it is easy for you to find other singles by including different personal categories. Whatever type of people you are interested in you can find easily. People are so into them that all you have to do is pay a little amount to them and they get your compatibility with the perfect person you'll be with.