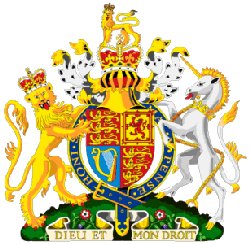 See Also: Royal Wedding 2011 Facts

Must See: Royal Wedding 2011 Photos

It is illegal to die inside the British Parliament as it is classified as a royal palace. The law dates back to a time when dying within a royal palace was considered highly suspicious.

Whether captured dead or alive, technically, any sturgeon, porpoise, whale and dolphin found within three miles of the UK shores can be claimed on behalf of the Crown and the Queen still owns them. They are recognized as 'Fishes Royal'. The head of any dead whale found on the British coast automatically becomes the property of the king, the queen retain the tail. The purpose of this law was to ensure the queen had enough bones for her corsets and dates back to a statute from 1324 during King Edward II's reign, and is still valid today.

In a similar British royal tradition, the monarch of the United Kingdom owns all unmarked mute swans on the River Thames. This tradition dates from the 12th century, during which swans were a common food source for royalty.

It is an act of treason to place a postage stamp bearing the British king or queen's image upside-down.

The throne of the former viceroys of Ireland is used in all Irish presidential inaugurations. Thus, symbolically, the Presidents of the Republic of Ireland receive their office through the monarch of the United Kingdom.

Titled members of the British Royal Family do not have surnames. Many Europeans royal families lack family names. When one is required, they often use the name of their Royal House instead.

It is illegal to enter the Houses of Parliament wearing a suit of armour. This law was passed at a time when combat within the Parliament was not uncommon.

Several Assemblies of the United States of America retain ceremonial maces granted by British Sovereigns. These ceremonial maces represent royal power. Thus, US Assemblies are symbolically are recognizing the power of the British monarch.

The Queen Elizabeth II sent a message of congratulations to Apollo 11 astronauts for the first moon landing on the 21st July, 1969. The message was micro-filmed and deposited on the moon in a metal container.

The Queen Elizabeth II is credited with introducing a new breed of dog known as the "Dorgi", a cross between a Corgi and a Dachshund. The first Dorgi was the result of the Queen's Corgi's liason with a Dachshund belonging to Princess Margaret.