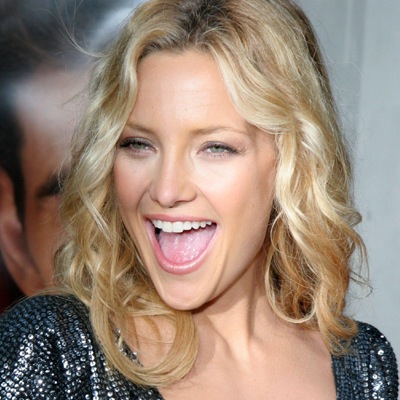 10. You, Me and Dupree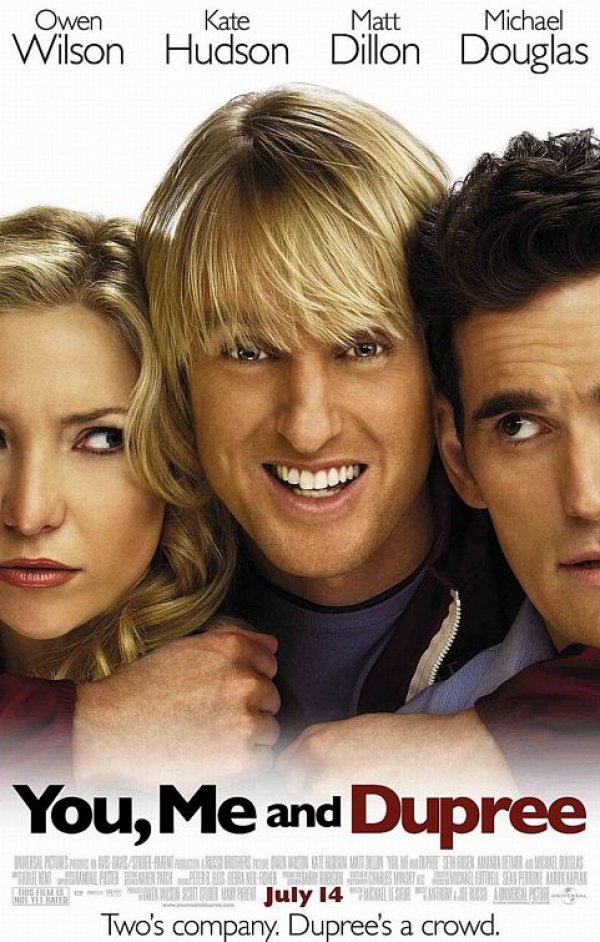 You, Me and Dupree was released in 2006 under the direction of Anthony Russo and Joe Russo. It is a romantic comedy movie that revolves around a newlywed couple Carl and Molly Peterson. There is Carl's friend Dupree who loses his job and overstays with them. And then Molly sets up Dupree with different women, but eventually after sometime the couple gets annoyed with him, and Carl at the same time becomes jealous of him as he thinks he is having an affair with his wife and much other stuff. The end is good when all the things become good for both those men.
9. The Killer inside Me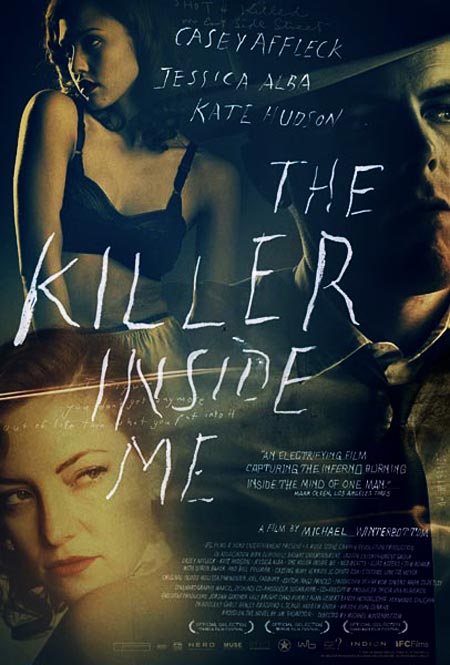 The Killer inside Me is a movie based on the novel with the same name in 1952 by Jim Thompson. The movie is about deputy Sheriff who is actually a psychotic killer, the deputy Sheriff has a really good impression in the town that he helped many young people, iin the mean time he meets some prostitute and while making love, he beats her and tries to kill her. Then the role of his girlfriend Amy (Kate Hudson) comes when she starts suspecting her boyfriend of cheating on her. Well the story goes on and by the end The Sheriff is unmasked as the psychotic killer.
8. Le Divorce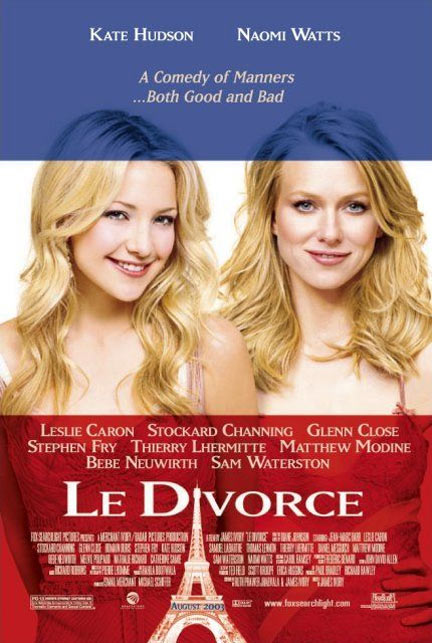 This movie is also based on a novel by Diane Johnson, the movie is really fun to watch and the story is about an American woman who flies to Paris to meet her sister and there she secretly gets into two affairs with French men from different classes. And in the mean time her sister's ex husband who left her for some Russian woman starts harassing her. Well the story goes on with different twists which I am sure you'll love.
7. My best friend's girl

This movie is my personal favorite, a total comedy plus romantic genre movie. The movie is about a person named Tank who has a hobby, like if a man loses her girl friend and then the man gets in touch with tank and pays him for going on a bad date with her girl friend so she comes back to the guy realizing that she was wrong. So he does the same thing for his cousin and best friend who loves his coworker Alexis, they go on a bad date and that encourages Alexis to see more men, so the story goes on with really funny things going and they eventually fall in love.
6. How to lose a guy in 10 days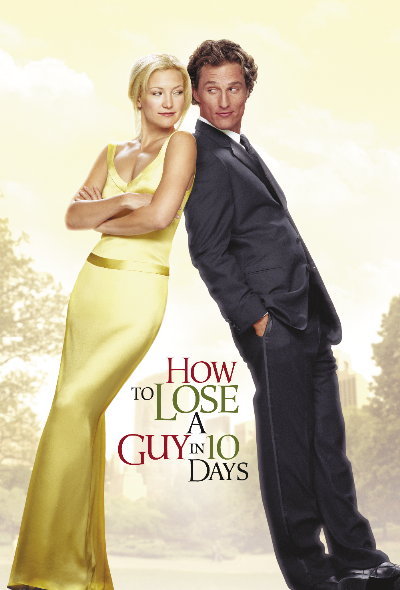 It is also one of the really awesome movies of Kate, She is a journalist who works for a magazine and writes "How To… " Articles, So she is to write an article on "how to lose a guy in 10 days" and at the same time a person named Benjamin Berry claims that he can get any woman fall in love with her in just 10 days. So, both of them find each other and the lady tries full to act like typical women who make mistakes during a relationship and the man tries full not to be carried away by them. This is a movie full of comedy that will keep you with itself throughout the 116 minutes.
5. Fool's Gold

Fool's Gold is another of Kate Hudson's amazing movies which was released in 2008, the movie is about a lost treasure and a married couple tries to make its way through it. This is a story full of adventure and the estranged love of the couple.
4. Raising Helen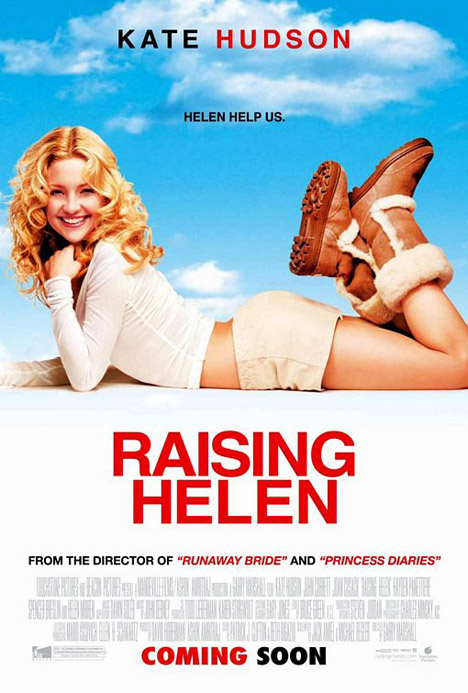 Raising Helen is a movie directed by Garry Marshall. The movie is about a woman named Helen Harris who is a wonderful woman in the fashion industry and her life changes when her sister and her brother in law die. So she has to take care of three kids, so a woman with no experience of raising kids has this thing a total challenge! Do watch the movie I am sure you'll love it.
3. Nine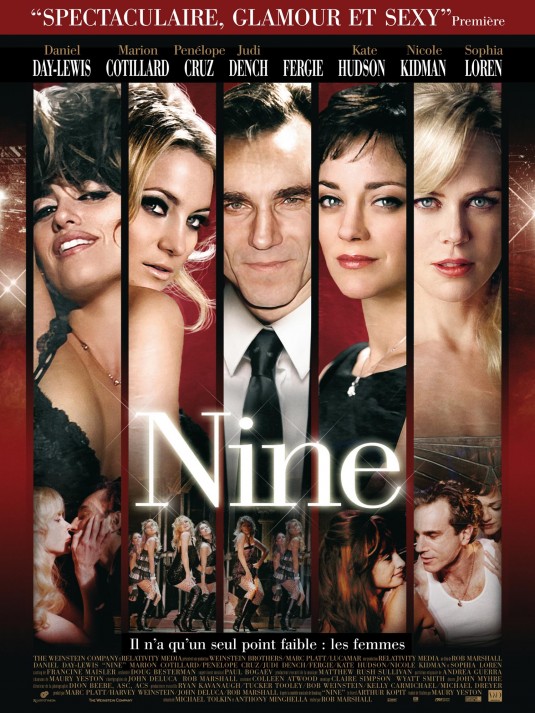 Nine is a wonderful movie released in 2009 and is a totally romantic movie. The movie is about a film director who tries to fit in with both his professional and personal life. And hence decides of having a dramatic relationship with all of the women in his life like his wife, mistress, muse, agen and his mother.
2. Almost Famous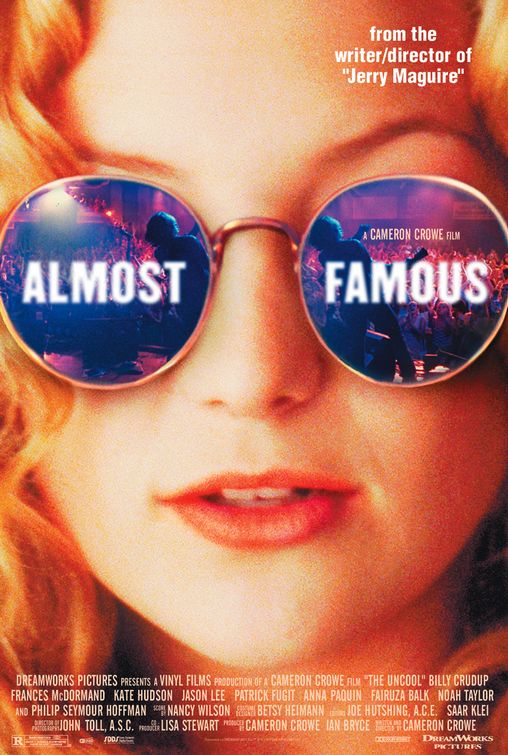 The movie is about Crowe's experience of having a tour with rock bands like Poco, The Allman, Led Zeppelin and many more, so he writes an article about the Rolling Stone magazine that how he went with them, and then fell in love and everything that he felt like writing. Must watch it guys!
1. Bride Wars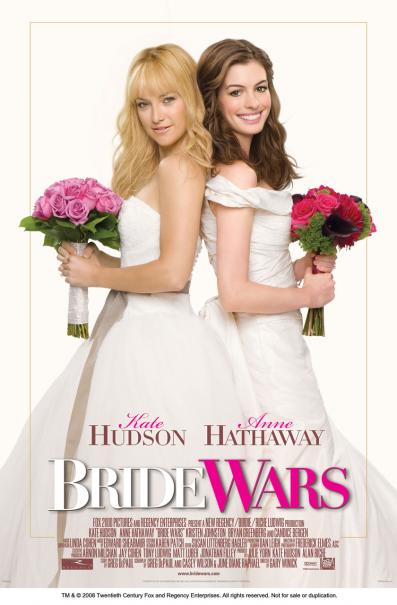 Bride Wars is a wonderful movie of two best friends who used to have a dream wedding when they were young. Their whole wish was to have a wonderful wedding and to be each other's brides' maid. But then the problem arises after both of them are proposed by their mates and their weddings are scheduled on the same day and they become each other's rival!