Every year, the A-list of Hollywood is redefined to add new actors and actresses who are the most bankable and profitable for a film or a project. Each year, more good looking and glamourous actors and actresses are added based on their performance in the previous years and how much success they have gained over the past few years as a performer. Their popularity is also the main factor to determine their inclusion. In fact, their celebrity status is confirmed less based on their performance and titled more towards their popularity, fame and fan-following. Here is the list of top ten most glamourous Hollywood new A-listers:
10. Zac Efron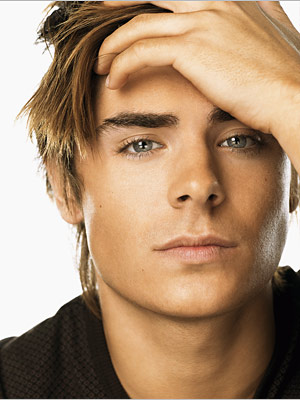 Zachary David Alexander Efron (born 1987) is an actor, singer and a dancer who came to the limelight with his role in the Disney Channel's movie, High School Musical. He was declared to be the "poster boy for teenybopper" by Rolling Stone magazine. He has since starred in movies including Hairspray (2007), 17 Again (2009), and Me and Orson Welles (2009) to name a few. He had won many popularity awards amongst teens. He sure is a promising young actor with his talent and acting skills.
9. Taylor Kitsch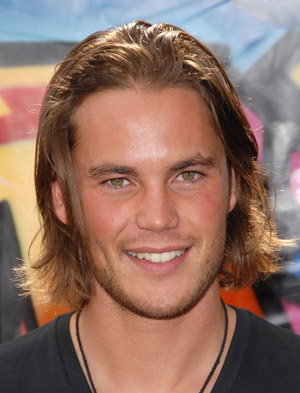 Taylor Kitsch (born 1981) is a Canadian actor and a model that is famous for playing Tim Riggins in a TV drama series, Friday Night Lights (2006-2011). He was first recognized in the movies through his role as Remy LeBeau/Gambit in X-Men Origins: Wolverine (2009). Most recently he had been seen in The Bang Bang Club, a movie based on a true story. He will be seen in the much awaited sci-fi naval war film, Battleship in 2012 as Alex Hopper.
8. Sam Worthington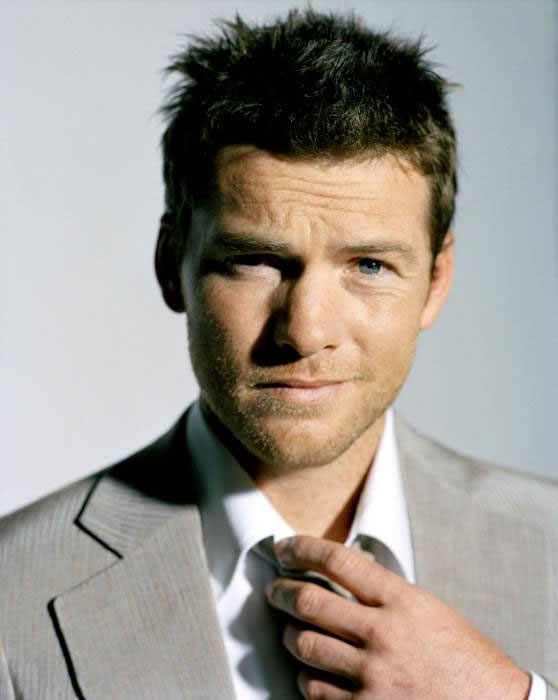 Samuel Henry J. Worthington (born 1976) is a British-Australian actor who came to the spotlight in Hollywood with his role as Marcus Wright in Terminator Salvation (2009). Then he caught the attention with the lead role in one of the biggest films in history, Avatar (2009) as Jake Sully. He played Perseus in the fantasy film, Clash of the Titans (2010). He is slated to retain his roles for the two upcoming Avatar sequels. Previously, he received recognition for his acting talent in Bootmen (2000) and Somersault (2004) with Australia's highest film award win for the latter as Best Actor.
7. Joseph Gordon-Levitt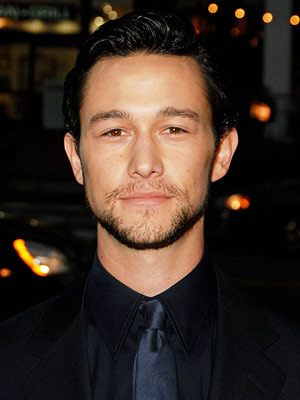 Joseph Leonard Gordon-Levitt (born 1981) has been acting since his childhood in various television series and theatrical films. He first became famous with his role as Tommy Solomon in 3rd Rock from the Sun (1996-2001). He also worked in many independent films early on in his career. He came to be recognized widely with his role as Tom Hansen from (500) Days of Summer (2009) for which he was nominated for multiple awards. Then he had an even bigger launch with the hit sci-fi movie, Inception (2010).
6. Ryan Reynolds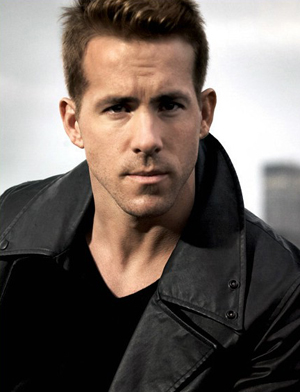 Ryan Rodney Reynolds (born 1976) is a Canadian actor who is known for his roles in romantic comedies like Definitely, Maybe (2008) and The Proposal (2009) as well as in the famous X-Men movie series as Wade Wilson/Deadpool in X-Men Origins: Wolverine (2009) that earned $180 million at the box office. Now he has his own superhero film, Green Lantern that is due to be released in the coming month. The movie is based on the comic book of the same name by DC Comics.
5. Shia LaBeouf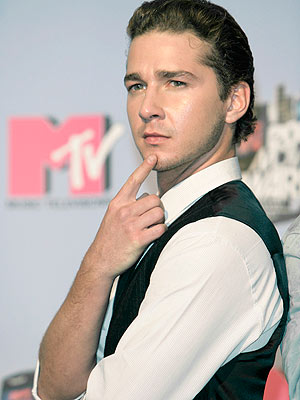 Shia Saide LaBeaouf (born 1986) initially got recognized for his part in the Disney Channel series, Even Stevens. But in 2007, he surfaced as a new hunk for Hollywood with commercially successful movies as Disturbia and Transformers. These movies packed him with role of even more action thrill in movies like Indiana Jones and the Kingdom of the Crystal Skull and Eagle Eye in 2008 as well as further Transformers movie sequels. He will be seen in the third movie sequel, Transformers: Dark of the Moon sometime in the coming months this year. He had also directed a short drama film, Lets Love Hate in 2004 and also a music video.
4. Chris Hemsworth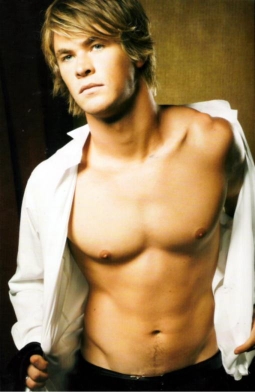 Chris Hemsworth (born 1983) is an Australian actor who first appeared on screen as Kim Hyde in the Australian soap opera, Home and Away. He was also seen as George Samuel Kirk, Sr., in what was his biggest hit sci-fi movie, Star Trek (2009), playing Captain James Kirk's father. Most recently he has been seen in the Marvel Comics based superhero film, Thor. This film has received largely positive response from the audiences as well as critics. He is also set to play the same character in the sequel to the movie planned to be released next year, The Avengers.
3. Jeremy Renner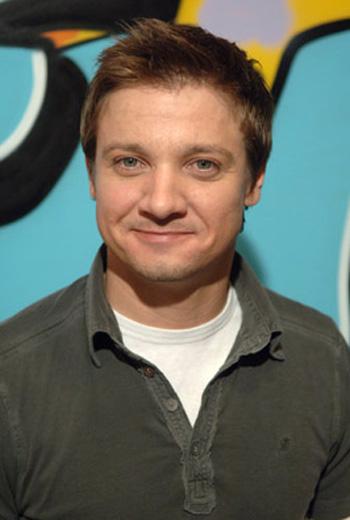 Jeremy Lee Renner (born 1971) is an actor as well as a musician. He is famous for his critically acclaimed roles in movies like Dahmer (2002), S.W.A.T. (2003), Neo Ned (2005), and 28 Weeks Later (2007). For his brilliant performances in his The Hurt Locker (2009) as Sergeant First Class William James and The Town (2010) as James Coughlin, he was nominated for Best Actor and Best Supporting Actor respectively for the Academy Awards. He made a cameo appearance in Thor (2011) as Clint Barton/Hawkeye and will also be seen in such blockbuster action films as Mission: Impossible – Ghost Protocol (due in December 2011) and The Avengers (due in 2012).
2. Bradley Cooper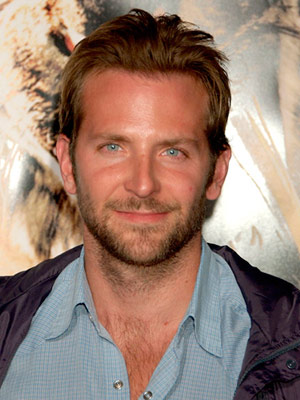 Bradley Cooper (born 1975) got fame with his performance as Will Tippin, who was a local newspaper reporter turned CIA analyst in the hit TV series, Alias (2001-2006). He is also known for his role as a villain Zachary Lodge in the 2005 romantic comedy Wedding Crashers. Then he became more recognized instantly with his nominated performance in 2009 comedy movie, The Hangover, which earned $277 million at the box office. He also starred as Templeton "Faceman" Peck in the 2010 action movie, The A-Team. He will be seen again this year in The Hangover: Part II, which is due to be released someday this month.
1. Chris Pine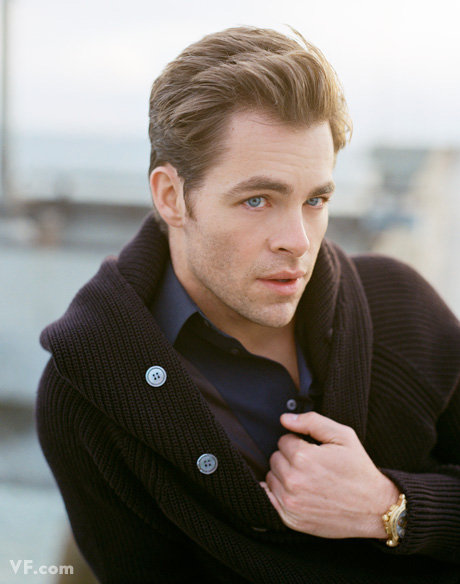 Christopher Whitelaw Pine (born 1980) since his huge starring role in the sci-fi blockbuster Star Trek (2009) as the legendary Captain James T. Kirk, is all too set for the big league in Hollywood with more physically demanding roles coming his way. He is also slated to reprise his role again for the next untitled adventure of Star Trek with the same director, J. J. Abrams. Recently, he was seen with Denzel Washington in a critically acclaimed action thriller Unstoppable (2010). He is no more cute love interest for leading ladies in teen romantic comedies but a leading man in his own right.