Windows 8 operating system is the most anticipated operating system of this year. Microsoft announced its release earlier this year and since then there is wide speculations that Windows 8 will have new, amazing and mind blowing features which will rock the market. Since Microsoft made this announcement many rumors are floating everywhere that Windows 8 will have rocking features but none of them are confirmed yet besides some leaked screenshots that indicates that Windows 8 will truly be a big technology bomb. So here I have gathered the rumors, facts and speculations that will define the face of Microsoft Windows 8. Let's start with the top10: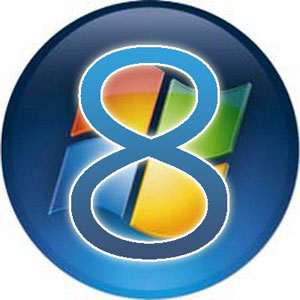 If some of you are thinking that Windows 8 will be available this year then let me inform you that Windows 8 will not be available before 2012.


It will include a 128-bit architectural display which will mark the end of 32-bit operating system.


Facial Recognition for logging in Windows is rumored to be included in Windows 8.


Another very interesting fact about Windows 8 is that it will have a same system requirement as Windows 7.


Now Microsoft have started an integral numbering system since the launch of Windows 7 and its successor is named Windows 8 which is due to release next year. There are many speculations that the successor of Windows 8 will be known as Windows 9.


Microsoft generally releases its new Operating system after every three years. Like Windows Vista which was released on 2007 January, its successor Windows 7 was released almost after three years in 2009 October. So this means that Windows 8 will hit the market sometime in the fall of 2012.


There is a rumor that Windows 8 will feature a reset button that will remove all the viruses and other hindrances and will preserves all the apps and the settings.


The transparency concept that was used in the previous two versions of Windows will now be deeper and power packed in Windows 8. User will experience new and improved super bar in this version of Windows.


Microsoft also announced Consumer Electric Show in Las Vegas that Windows 8 will include the support for System on a Chip (SoC) and mobile ARM processors.


Microsoft promised that Windows 8 will have "Hybrid Boot" options that allow the system to shutdown and start faster using the "advanced hibernation functionality" and cache the system components while still being shut down and ability to create "Portable Workspace" which allows the installation of Windows 8 in USB storage devices.