Eminem's original name is Marshall Bruce Mathers III who was born in 17th October, 1972. He is known by his stage name as Eminem or the alter ego Slim Shady. Eminem is an American rapper, producer, actor and song writer. Eminem started his career in 1992 and till present he is rocking the world with his songs. His rap songs are known the best raps in the rap song world.
He launched his first album in 1999, "The Slim Shady LP", this became the reason of his success, and then there was again his album called "Marshall Mathers LP" which was amongst the fastest selling albums in the US. All of his albums were well enough to win the Grammy Awards. And now his album Recovery let him win 13 Grammy Awards.
Eminem has the most amazing raps that one really loves to hear, and for you guys we have this post about the top 10 best songs by Eminem a.k.a Slim Shady . Enjoy!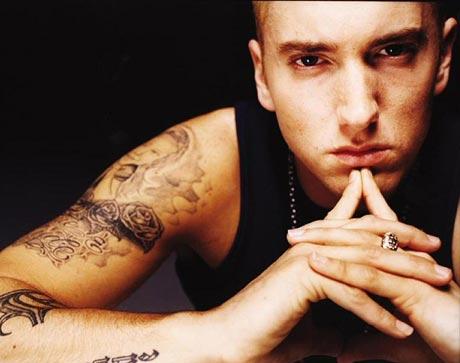 10. No Love, from Recovery
[y]KV2ssT8lzj8[/y]
9. The Real Slim Shady, from Marshall Mathers LP
[y]eJO5HU_7_1w[/y]
8. Till I Collapse, from The Eminem Show
[y]jnslrTTXQSA[/y]
7. Mocking Bird
[y]S9bCLPwzSC0[/y]
6. Role Model, from the Slim Shady LP
[y]ubEublECnMU[/y]
5. Beautiful
[y]lgT1AidzRWM[/y]
4. When I'm Gone, from Curtain Call
[y]1wYNFfgrXTI[/y]
3. Love the Way you lie
[y]uelHwf8o7_U[/y]
2. Not Afraid, from Recovery
[y]j5-yKhDd64s[/y]
1. Stan, from Marshall Mathers LP
[y]aSLZFdqwh7E[/y]