Whenever we plan to have an out of town trip, we always find places where we could relax for a few days and have the location as a temporary resting place to enjoy the perfect getaway or vacation. To those who took the time to research and find affordable hotels, they are definitely familiar with the pattern of competition that each hotel offers aside from tempting and exclusive amenities, which are commonly bundled into packages. Hence, to give you the wonderful glimpse of the offers, here is the complete list of the most sought and most visited hotels according to themes that they are being identified with.
10. Cartoon Character Inspired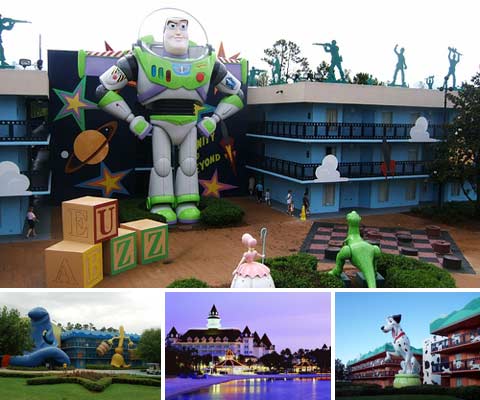 In the field of marketing, adults could be best served if you focus your product to their kids. When children see something colorful and close to their heart, they would definitely grab their parents' arms and let them say "yes". In most cases, an innocent smile and hug of a kid definitely makes each transaction into a sale. The same is through with the cartoon-character inspired themes wherein kids are interested and fascinated. This is best place if you would like to treat your children to a vacation or throw a party for them while your guests stay in the same venue. Imagine waking up in the morning seeing a giant Buzz Lightyear out of the window and even seeing alphabet blocks taller and way bigger than you.
9. Fairy Tales and Fantasy World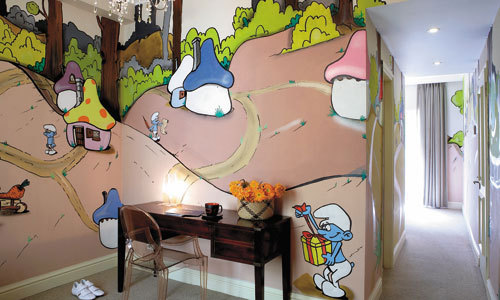 Who would ever forget the story of Cinderella, Snow White, and the seven Dwarves, and other kid's favorite magical and whimsical stories? Although they are set of classic cartoon presentations, which most of the adults had watched when they were younger, this is the best time to introduce them to your kids and be aware of the heart warming and fun-filled stories, which teach valuable lessons for children. It may not be real but their rooms and ambient designs are truly eye catching and irresistible. These are evident on the choices of colors, bed sheets, pillows, and even custom-made curtains. You will feel like waking up in a different bedroom every single time. Oh, wait… Did Prince Charming just kiss you?
8. Prominent Figures and Personalities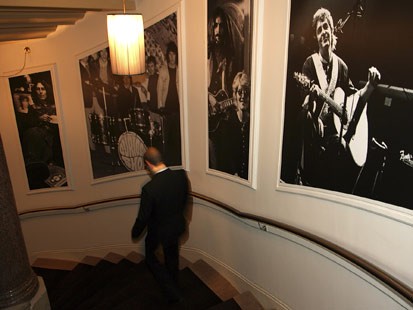 This is a combination or selection of public figures from entertainment down to politics. It is up to the owner if they would want to catch the attention of the people, particularly if what they are promoting could be the talk of the town or had been part of the news, years ago. They could be controversial or known for good deeds. This is one of the great hotel inspired themes, which are being visited and followed by people. They are recommended to those individuals who are fanatics of a certain figure or just curious of getting an up-close view of the person, even in a representation of a hotel. You may even hear a Beatles classic when you take a bath or while checking in at the reception hall.
7. Enthused Sports and Games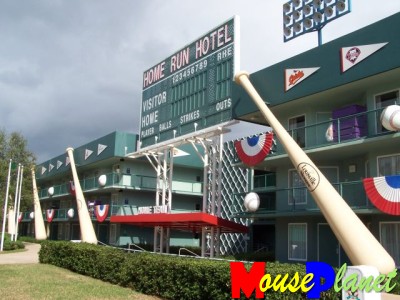 Whether you are an avid fan of the NBA or have specific likings of a basketball team then definitely this is the best place where you could savor your restlessness and still feel the feeling of loyalty and admiration to your favorite sport or team. There are different hotels that are conceptualizing patterns based on the popular sport being followed in their area or country, which varies based on the customs and traditions that are passed on to the modern generation. Some would have a structured based design derived and created from the kind of sports being showcased. Just watch out for flying baseball bats or you may see a glove looking clam for breakfast.
6. Time Warp and Historical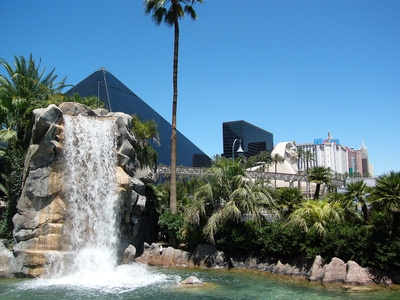 You do not need to wish or to yearn back to the time that you would like to rekindle or witness the happenings and experiences of the past. Having the opportunity to experience it at hand with the time-warped designs and built of hotels in our time are enough information of learning the activities and traditions of history. This is a better way of studying and experiencing the past and retaining them in our minds because the concept is to rest and take a perfect vacation while going back in time. Have you ever slept in a pyramid before or have you beheld an actual Sphinx without going to Egypt?
5. Business Hotels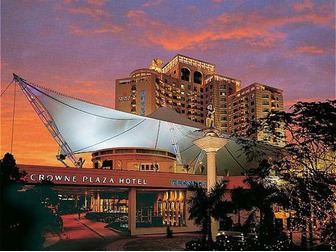 This is the kind of hotel where meetings and conferences are usually done. Known for its large capacity spaces, complete amenities, and even services that are next to flawless, people who stay in this kind of hotel are those who belong to corporations, large companies, and multinational business groups. Available features are beyond expectation since advanced technologies, the latest equipments, and the most functional gadgets have all been gathered in just one location. You will feel like you have just walked into techie paradise where you can encounter a few of the best things technology has to offer. USB support TVs in this facility is actually available in many rooms.
4. Submerged Underwater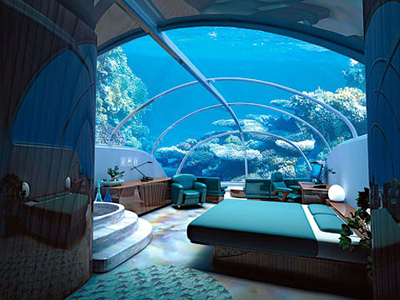 Everyone likes to have a dip in the pool or spend some time scuba diving and deep sea diving to appreciate the amazing animal and plant life under the waters. How about spending a night or two, sleeping with schools of fishes, crawling sea slugs, and playing dolphins? All of these can be possible in staying on a submerged hotel, which can be located close to the ocean, without getting wet. You may have to get used to manta rays floating above your head or dolphins knocking on the glass to get your attention. Oh, and be used to the color blue too.
3. Secluded on an Island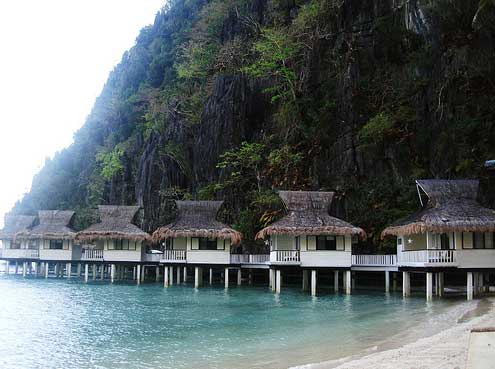 Some of the most famous and prominent hotel themes in the world can be found away from the mainland, where accessibility of the location can either be reached by a ferry boat, a yacht, or a seaplane. Usually displaying an array of white sand beaches, virgin blue waters, and protected plant and animal life, with cottages and rooms above the water, it promises a secluded encounter that will always be remembered. Just don't get too excited feeling that "Survivor" thrill, there are no game challenges in these kinds of resorts and hotels.
2. Hanging on a Tree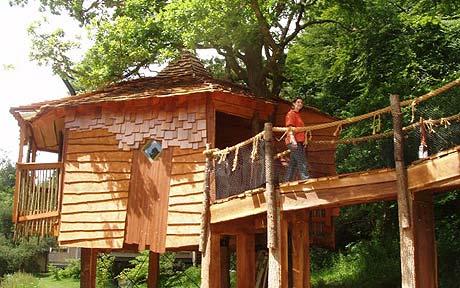 Surprising enough, there are tourists, excursionists, and travelers that would like to spend a day or two, staying very close to the forest and sleeping on a tree house. Some may attribute it for a childhood dream, but there are certain hotels in the world that have created tree house accommodations for the sake of providing a unique experience that cannot be commonly seen in most places. Either the entry points may be spiraling stairs, or wooden bridges, still having the idea of enjoying a high view of trees and mountains, even the coasts, is always delightful idea, along with monkeys and birds.
1. Lots of Lush Trees and Greens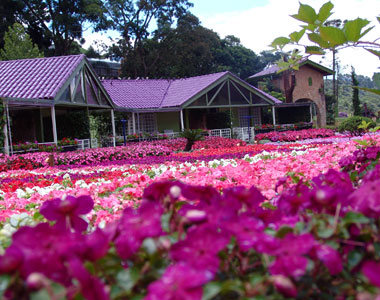 One of the best and most complementary additions that should be included in the hotel is the presence of lush green gardens with a variety of flowers, bushes, and trees, which may be located at the back part, on the sides, or on the upper deck of the hotel. After all, the best part of taking the vacation away from home is to have a getaway from the usual city life, being close to nature, and smelling its serene blossoms and fresh air. Hence, if a person or a family stays in an inn that has a decent display of nature's grandest flora, eating lunch outdoors or just spending an afternoon in the veranda may already provide a rejuvenating trip and stay.