With the strong connection of individuals established in the world of social networking site mania, Google is following the same trend and has even introduced better options through the new features that they are showcasing before the public. What to expect from them and how identifiable and unique they are? Read on to be oriented on this new social competition that claims to topple its competitors down the drain.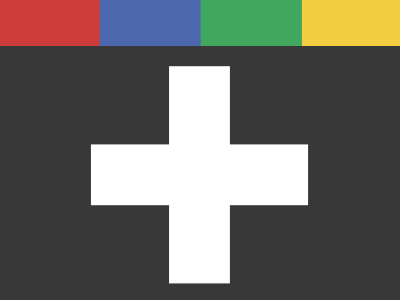 10. Sandbar on the go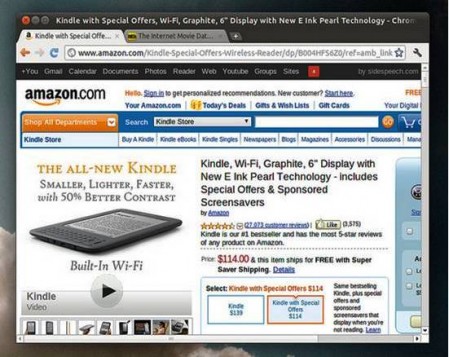 This is also known as black toolbar, which can be found in all Google properties. Although this is not yet fully rolled out and on the go, but definitely, until it is fully operational, it also gives notifications in real time to keep the user updated and posted. It  can be seen applied in many websites, making it work like toolbars for Firefox, but dedicated especially for Google+ users which can opt sharing and publishing even without going back to the Google+ homepage.
9.  Data Integration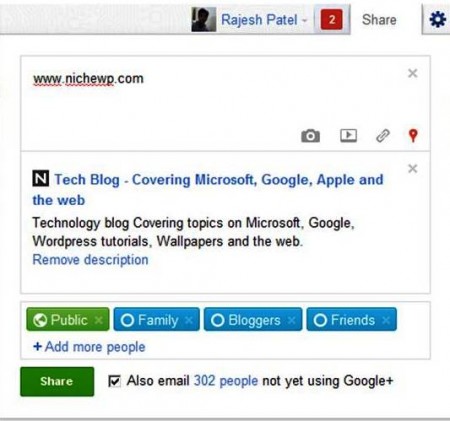 This will serve as a comrade to all users of Google+ which can be seen on the top panel of Google where it allows individual to view messages and could even add an entry if you want to. This is uniquely possible since it is a standalone network compared with other social networking sites, which still depend on the third party support to make it work simultaneously and interactively. Imagine having your "liked" blog entries included on your streams or seeing products and other things as you have it integrated on your page.
8. Better Version Notification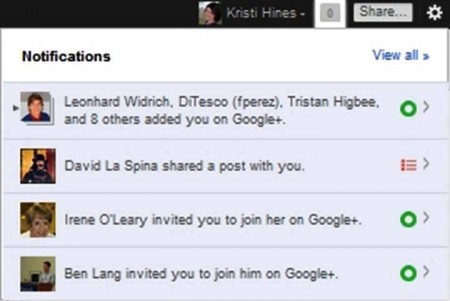 This is one of the best features that would truly combat the competitor's social networking site, which are virtually in reign that would show off the latest comment posted on a certain post. You don't have to see the previous comments made by other users or friends associated or grouped in your contacts. This is one of the many non intrusive features that make you see the clearer picture and messages without the obstructive texts and other things.
7. Unique Friend Invitation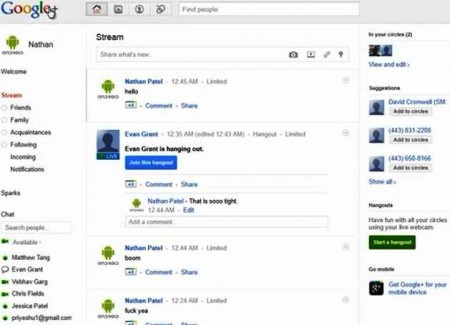 In the popular social networking sites available online, which are being followed and used worldwide, we are all aware of the need to get into a separate page to make invites and type their names or pull out information from email address directories. Google+ can make people invite friends directly from the streaming by just typing the message and typing the email address, it will be that simple, and friends can even see who you have invited.
6. Data Liberation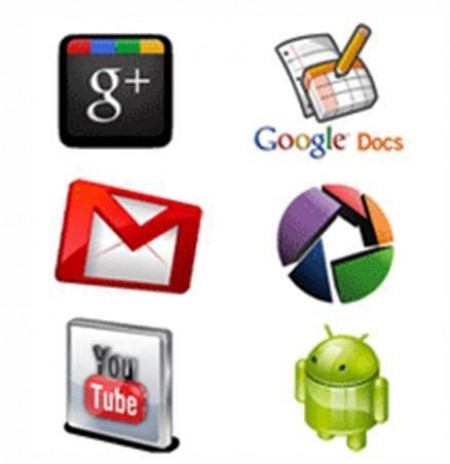 To those who are familiar with Google Docs or Gmail is aware of its convenience in making timely updates and sharing of reports. This same feature has been improved and linked to better share important files, documents, and could even post a question to certain groups or even in family matters.
5. Hangouts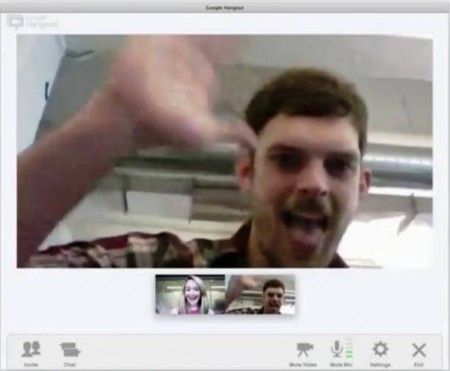 While the rest of the social networking circles have been rejoicing on a single video chat feature, especially that Facebook has just been merged with Skype, Google+ is already advancing on this level where two, or more people can exchange sweet nothings and talk with each other on webcam. Yes, you can use the net for hanging out with friends, spending hours talking, and while on cam, you can talk with family or friends with more than two at the same time.
4. Huddle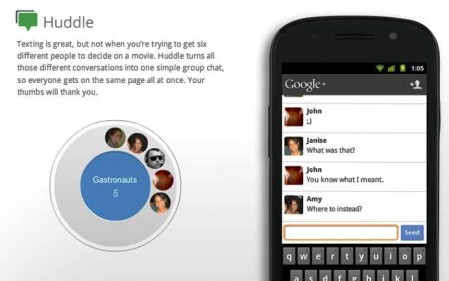 With the Google+ working seamlessly with Android, it has provided a feature that is phone exclusive. The Huddle feature optimizes friends that have been created in the Circle, grouping everyone and texting altogether planning activities, digging on the same interest over the phone, and maybe even meeting together in one place.
3. Sparks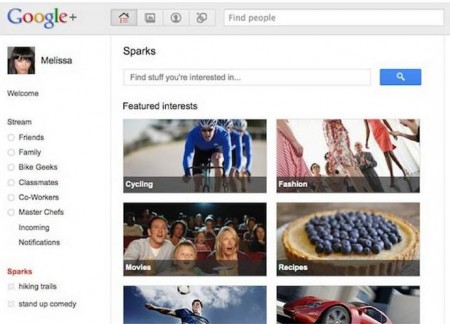 Comparable to Facebook's "Like" Button, Sparks bring into life searching for interest and sharing things together with friends or even complete strangers, things that you love and have so much knowledge about. Another simple way to make friends and even looking for more people riding on the same boat, Sparks create a flame of desire for many who are in search of individuals that like certain things, bringing together a whole new life in the social networking environment.
2. Stream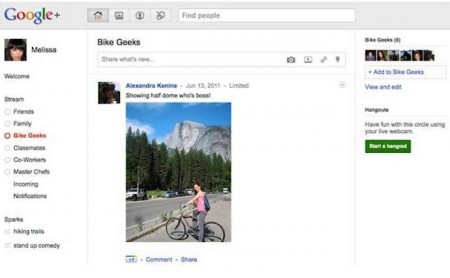 Streaming with the Google+ may have the same feeling with Facebook. It has three columns with the personal information, stream list with friends, family, and the Circles, and other people groups, status and updates on the middle, and buttons or other adds on the right side, but what makes it different is the more clean and clearer presentation of icons and other page elements.
1. Circle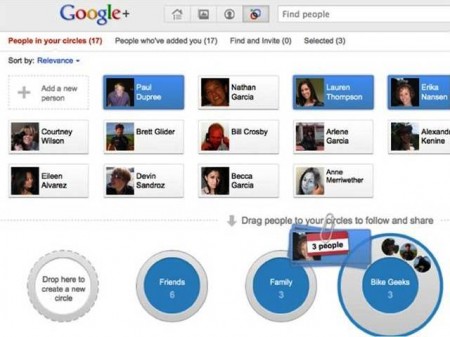 This is the most unique feature that makes Google+ stand out from the rest of the competition. This is also the feature that presents the graphical friendliness of Google's social networking panel. Imagine that you no longer need to just click on boxes to add your friends on a group, but you can now click and drag them to Circles and see how people becomes +1 to your groupies. It is actually cute that you have a circle of people depending on what name of group they are classified on. You may have them all "clipped" and added at the same time, or you just drag them one by one.