Google+ is a social networking site that has been in the internet realm for two weeks now. Within that period of time, many things have changed in the site which challenged other networking sites like Facebook and eventually lead to launching its new features. Regardless of the expectations of the people and the launching of this new site, the thrill continues to stream over the web whether it will reach success or face downfall. There are many talks on whether which site will lead and be the top of the Social Networking Era.
Facebook launched its first video chat application in which Google+ find tricky and challenging. Based on the management of Facebook, the said video chat is going strong and is valued by Facebook users. However, Google+ is actually having an escalating number of users and its stockholders are celebrating their early victory. Therefore, if Google wants to grab the members from Facebook and make them as its own, it needs to have unique and selling features that will add up to its smooth cover.
Because of this, developers have not lost precious time in having opportunities to create useful and efficient add-ons to their new social networking site. They see to it that the site possesses good features and various extensions that will make Google+ user friendly and exciting as well.
Here are few of the many unique and fun extensions only G+ users could enjoy.
1. Google+ CSS Tricks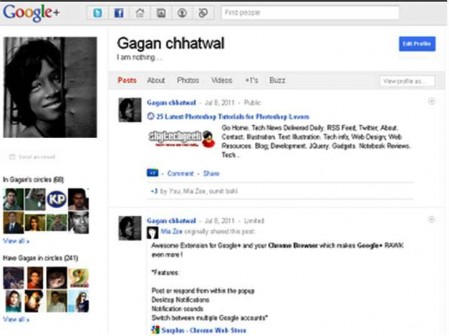 The navigation tool bar is fixed on the top so that users would not need to scroll to the top most just to access the navigation tool bar. The search bar will be on top as well so that accessing it through the mouse will be an easy task.
2. Google+ Everywhere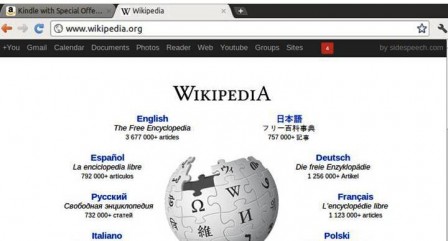 Another helpful Google+ extension is the Google Everywhere. This feature will allow the G+ navigation tool bar to be seen and be present in any site the users will visit. In this way, not only the notifications of the Google+ profile will be available but also those of the visited sites.
3. Google+ Facebook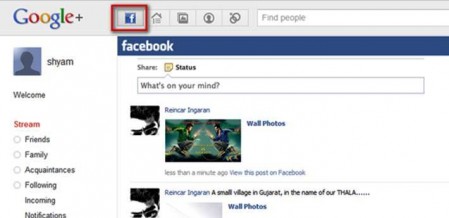 Another interesting extension is the G+ Facebook. This extension will allow the users to actually see their Facebook pages and access it in the G+ profile itself. With this extension, one can also post status updates for their Facebook accounts via Google+.  This extension was made by Cross Rider framework. This Framework desires to interconnect various kinds of browsers like Firefox, Internet Explorer and Google Chrome.
4. Google + Twitter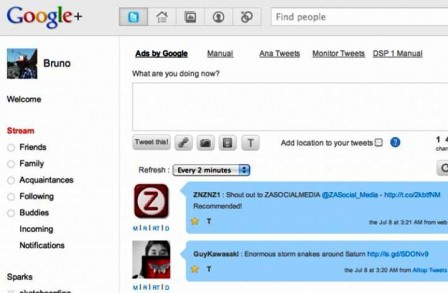 This feature just like the Google+ Facebook, allows G+ users to access their Twitter accounts and G+ accounts at the same page, at the same time. Even though they are in their G+ profile, they can access their Twitter and tweet, share pictures, videos and even current locations.
5. Side Speech ++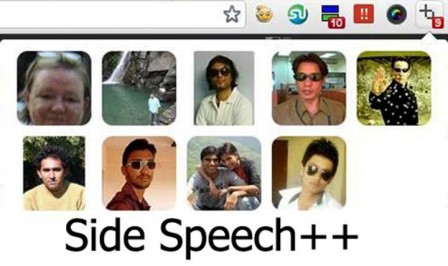 This extension allows users to find peoples' Google+ Profiles whose names frequently appear or can be seen on the pages they always visit. It also shows the information of people who are involved in searching for individuals in the site.
6. +Photo Zoom
One of the good extra features of Google+ is the +Photo Zoom. This feature, as its name implies will allow users to see an enlarged version of their chosen photos. This extension uses Google +stream for users to view the enlarged photo.
7. +Comment Toggle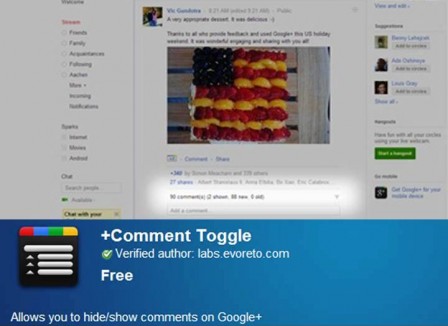 Another extension for the convenient use of Google+ is the +Comment Toggle. This extension allows the users to hide or display comments in just a simple toggle of the arrow button found in the right part. This feature is made to preserve the minimalist design and interface of Google+.
8. Extended Share for Google+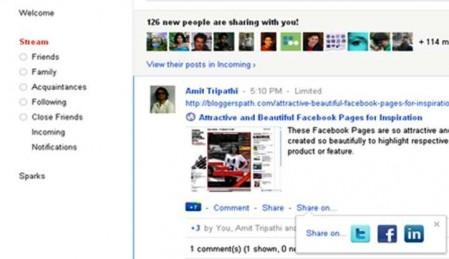 Just like the updated websites in the web, Google+ also makes sharing an easy task. With just a click of a button, users will be able to share materials, pictures, videos and statuses onto different websites like Facebook, Twitter and LinkedIn.  A share link is provided beside the share button in the G+ profile itself. This definitely brings a user friendly and convenient social networking site that handles all other sites users commonly visit and use.
9. SurPlus Extension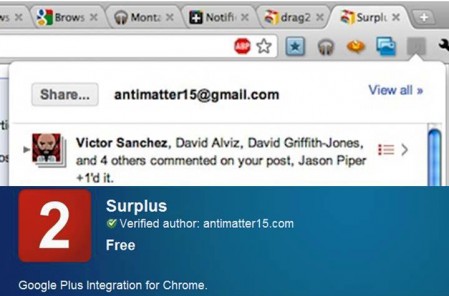 Another plus point in the features of Google+ is the SurPlus Extension. This feature allows users to access desktop notifications, notification sounds, post and reply in the same pop up. A facility is also provided so that it will be possible for users to change between multiple Google Accounts.
10. Notification Count for Google +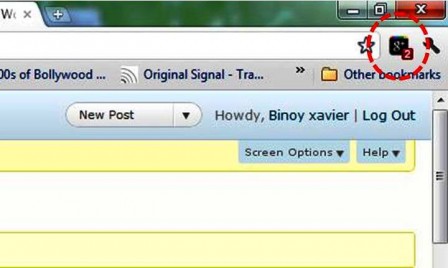 An extension that may not be a part of the personal profile, but it serves as one of the best tools there is if you want to have your Gmail, Google+, and all other Google notifications to be seen on just one window. Having it installed to your Google Chrome makes, you see an extension notification, along with numbers on the right hand corner of the page. Clicking the side tool will pop up a page of showing all notifications you have, and show them in summary form. Talk about being convenient!
If you know information about other unique extensions or even have ideas of unique and new extensions that can enhance the convenience of Google+, you can leave a link and we will see to it that they will be applied to G+ soon.