Actresses are versatile, and they want to be someone who will be remembered not for their acting, but for the portrayal of roles that defined the movie. In fact, even the smallest parts could make the entire movie, and they want that small role. Funny though, that while women want to be remembered as women, it is their roles as men that have made an impact on Hollywood, and some have been rewarded by it. Here are the top ten actresses who played men in movies and have been remembered at it.
10. Amanda Bynes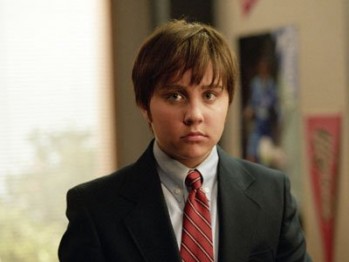 There are actresses out there that are full established as stars, and while Amanda Bynes stills seems miles away from the league of established women actors, she still did a pretty good job portraying a boy in She's the Man.
9.  Julia Roberts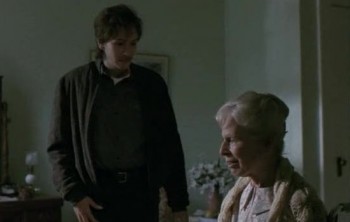 if you want big name actresses, then Julia Roberts will not be far behind. She is practically one of the highest paid actresses of all time, and she continues to blow people away with her acting. Big roles will a small male role is what defined Roberts as a versatile actress in Sleeping with the Enemy. After all, who can ever forget about that disguise while stealing her mother away from the nursing home to escape her abusive husband? As small as that scene may be, it definitely grabbed peoples' attention.
8. Keira Knightley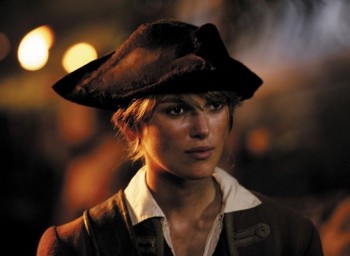 Pirates are men, and there are those women who want to be one. Thus, in the 2006 adventure fantasy movie Pirates of the Caribbean: Dead Man's Chest, Keira Knightley had to disguise herself as a male in order to be accepted in the pirate ship to search for the chest. With over a billion dollars of revenues from the box office, this is one film that will be remembered where Knightly played a pirate.
7. Cameron Diaz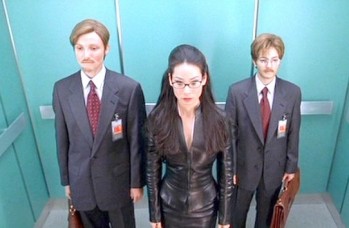 There are those actresses who have played long roles of men for the entire movie, yet are not remembered. Cameron Diaz is one who played the role of a man for a few mere minutes in Charlie's Angels, yet it was that one scene that totally captured the humor of how spies will go through the process of disguising themselves.
6.  Mulan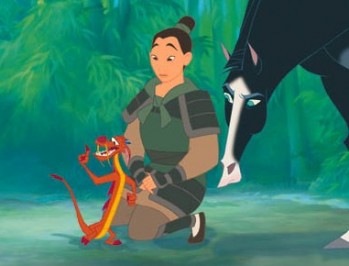 While Mulan is not actually an actress, the voice of Ming-Na in the movie Mulan had to sound and act like one. If you want to think of the most established movies that speak of women in the roles of men, then there is nothing more than being exemplified by those told in the story of Mulan.
5.  Julie Andrews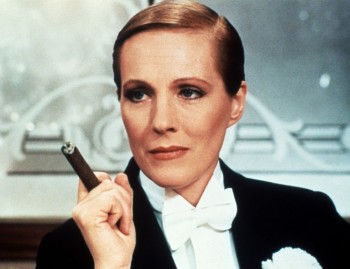 Veteran actresses are top, and most have had records of established careers that spans for generations. Julie Andrews is a fine example of how versatile acting can be. Portraying the role of Victoria in the movie "Victor, Victoria!" was not necessarily a male all throughout, but acting as a man pretending as a woman definitely made her a formidable actress in Hollywood, regardless of her previous achievements.
4. Felicity Huffman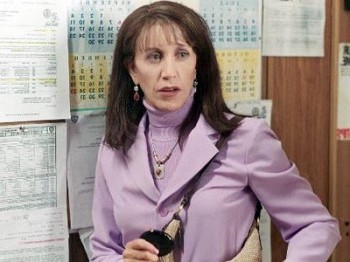 it would seem kind of strange to include Felicity Huffman into this list. Generally, she played a role in Transamerica where she was a man who was a transsexual, which basically means she still played the role of a woman in man's shoes. Nevertheless, here role was that of a father to son, who wanted acceptance in the world, and she played the role to perfection.
3.  Cate Blanchett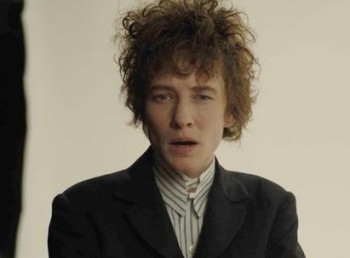 There are actors who have portrayed the roles of previous celebrities and personalities on film. However, who would have ever imagined a woman to play the role of Bob Dylan in the movie I'm Not There. Cate Blanchett portrayed that role to the finest, and though the film was acted by several actors for the different scenarios of Dylan's life, it was Blanchett who stood out, and was even the first scene of the movie.
2.  Gwyneth Paltrow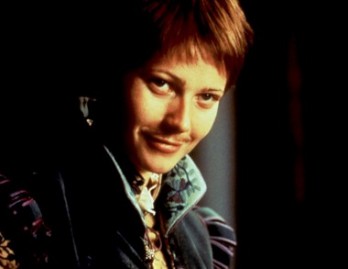 Who could ever forget the story of Shakespeare in Love? Considered as one of the most known love stories of modern times, it tells of a story of a young woman, played by Paltrow, who wanted to act. Disguising as a man, she took on the role of Romeo on the play, and made people fall in love with her. It was that role of Viola/Thomas Kent that defined the story of true love and magnified how women can be men without any fear of repercussions.
1.  Hilary Swank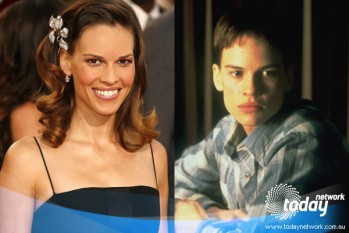 It seems ironic that in 1998, a woman playing the role of a man in Shakespeare in Love won the Oscars for Best Actress. The following year, Hilary Swank won the award by again playing the role of a man in the movie "Boys Don't Cry". Although, the movie was actually based on a transgender issue of a woman becoming a man, Swank portrayed the role with utmost believability, and it was her portrayal that made the movie a big hit.