Who would have ever thought that smooth macho men doing action flicks could spontaneously give a comedic role the justice it deserves? There are far too many stereotyped actors of the new genre that avoid doing these roles for the simple reason they do not want to invalidate themselves as serious actors. Nevertheless, there have been many action stars for the past few decades that have crafted their arts to be more versatile than just flying kicks and karate chops. After all, for great artists the little bit of humor to the act will do some wonders for the films. In fact, being in a comedic role has always been thought to be a harder task than acting seriously. Whether they have failed as comedic actors or not, here are the most popular top ten action stars that have play memorable comedic roles.
10. Nick Nolte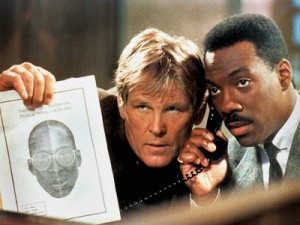 As an artist, it would always be best known for starting a trend in the movies, and Nick Nolte was one of the actors that led to the "Buddy Cop" movies that later emerged in the market. 48 Hours was a huge hit, and it was the movie that defined Nolte as an actor with diversity and influence.
9. Mel Gibson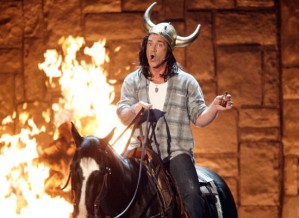 When you think of action films, there will be one actor that will always be part of the list, and that is Mel Gibson. However, while he did not exactly portray any hard roles for the comedies, he certainly made an impressive impact for humor on the Lethal Weapon Series.
8.  Bruce Willis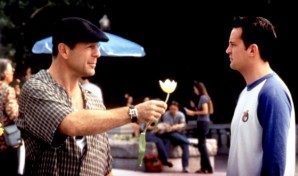 There are actors who moved from the boob tube to the mainstream films, and one of the most successful names would be Bruce Willis. He actually started as a comedic actor in the TV series Moonlighting, where he established his name as an actor. However, it was on the small budgeted movie of Die Hard where he was recognized as one of the top action stars in Hollywood. Of course, as he started in comedic roles, he never wavered in his goal to act for such movies. From Death Becomes Her to the Whole Nine Yards, he is recognized as an actor that values his genre and status. In addition, he played the voices of the kids in Look Who's Talking and the sequel to it.
7.  Tom Cruise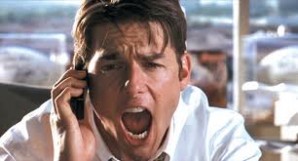 Versatility has been described to be part of the portfolio of one of the handsomest man in Hollywood. Thus, it would seem perfect for the actor that started as a heartthrob and emerged as an action star to have comedic roles on the way to stardom. Although his roles for comedy were not exactly that funny, he did involve making himself to be remembered as a loose and funny man in Risky Business, Jerry Maguire, and Cocktail.
6. Harrison Ford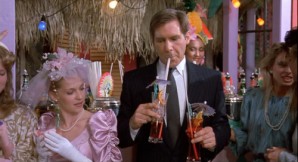 There are actors who made a difference in playing roles for the act or for those that do it for the craft. Harrison Ford is one of the biggest names in Hollywood, and he is one of the most successful. With such a wide craftsmanship to his art, he has involved himself with comedic roles, as well. One of the most unforgettable roles he played was Jack Trainer in the romantic comedy Working Girl.
5. Eddie Murphy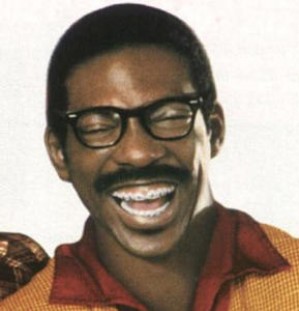 Although not one that is really classified as an action star, he has made numerous films that will practically fall into this category. However, Eddie Murphy is much more known for his slapstick type of acting that encourages laughter without being shy. Some of the funniest action roles he has played included roles in Beverly Hills Cops and 48 Hours with Nick Nolte.
4.  Sylvester Stallone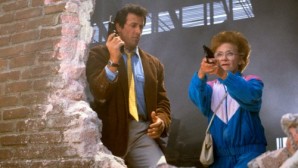 An actor who started in soft-core porn movies in the 1970s, he built his image to be one of the most sought action stars of the 70s and 80s with unforgettable roles of Rambo and Rocky. These roles practically landed him in Hollywood's List of Actors to watch in movies. However, in the 1990s he decided to evolve his craft and join in the fray of action stars in comedy films like Oscar and "Stop! Or My Mom Will Shoot." Although his act to join in this fray seemed a failure on the box office, the roles he played were certainly remembered. In addition, most will certainly remember him as being a nominee for the Worst Actor in the Razzie Awards.
3.  Arnold Schwarzenegger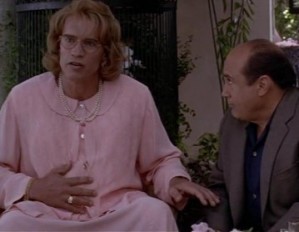 Commando, The Terminator, The Predator, and Total Recall. These are some of the movies that will never have been famous if not for the portrayal of the lead action star, Arnold Schwarzenegger. These roles were simply meant for him, and it made him the star that he is then and today. Of course, diversity was always in his vocabulary, and he followed these great roles with some of the most memorable and successful comedy films in the 80s and early 90s. Who would forget the role he played in Twins? How about Kindergarten Cop and the Last Action Hero? His portrayals of these roles were definitely no perfect with his thick accents and strong macho appeal, but it certainly added to the class that these films needed.
2.  Jackie Chan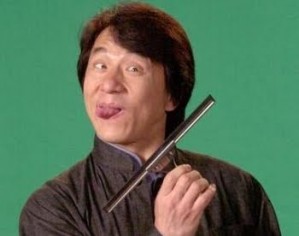 When you think of the martial art movies, then there is one name that stands out from all the rest. Jackie Chan has been one of the most successful Asian actors that have infiltrated the mainstream Hollywood movies. Starring in films that were highly successful in Asia, he entered the Hollywood market in 1995 with the movie Rumble in the Bronx. Following this film would be more popular ones like Rush Hour and Shanghai Noon. With such a highly active personality that exudes clumsiness and confidence at the same time, North America and the world heartily accepted this Asian star to their movie screens. If you want a movie that speaks of true fun and enjoyment at the movies, then Jackie Chan should be in it.
1.  Will Smith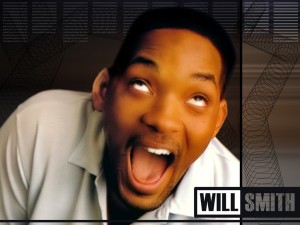 While Bruce Willis is considered as one of the few action stars that made the transition from TV to movies, there is one other action star that can be considered to have the same, or if not, more value than what he has made. Will Smith is one of the most popular action stars whose movies have been box office successes for the past two decades. What is so funny about him is the fact that he started in a comedy series, The Fresh Prince of Bel-Air, and moved to the movies as an action star. He is one of the most renowned stars that have been stated to be one of the biggest movie stars in the world. Some of the most recognized comedic roles he portrayed include Men in Black and Bad Boys.