Jason Statham is a remarkably awesome actor and a former diver who was born on 12th September, 1967. He is an amazing action figure who has done many blockbuster movies including The Transporter, The Mechanic, The Bank Job, The Italian Job and many more. He started his career in 1998 and till now he is part of many huge hit movies.
I have here this post about the top ten best Jason Statham movies for you and I am sure you will love it.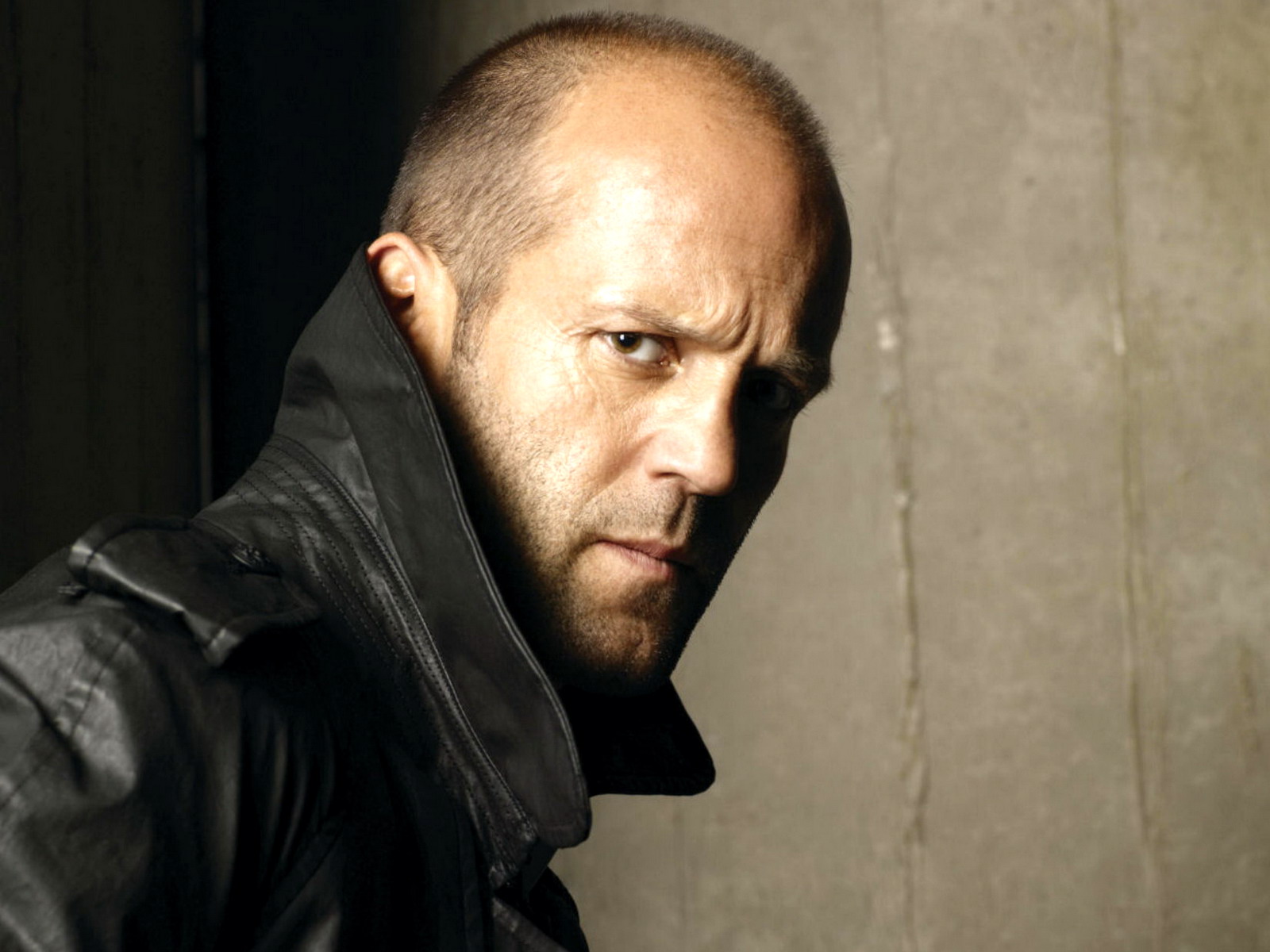 10. Chaos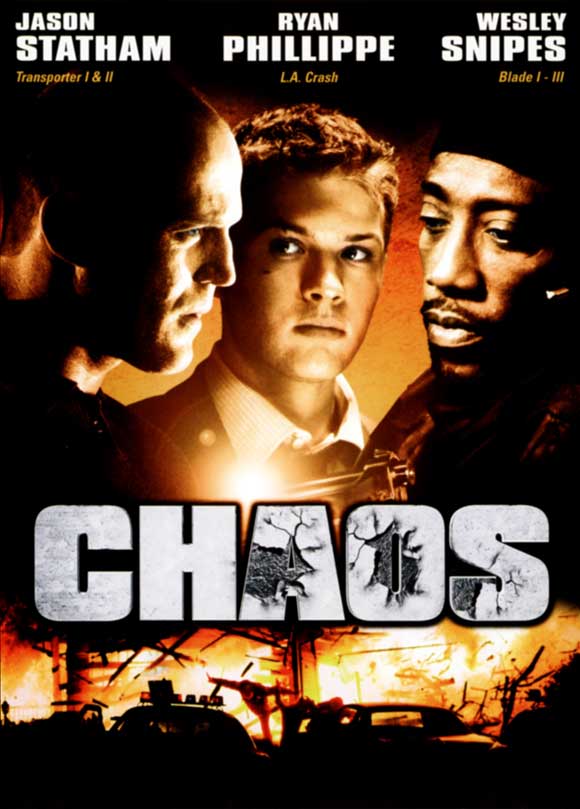 Chaos was released in 2005 and was directed by Tony Giglio. It starred Jason Statham, Tyan Philippe, Wesley Snipes and Henry Czerny. The movie is about two cops who pursue a successful bank robber.
9. The Mechanic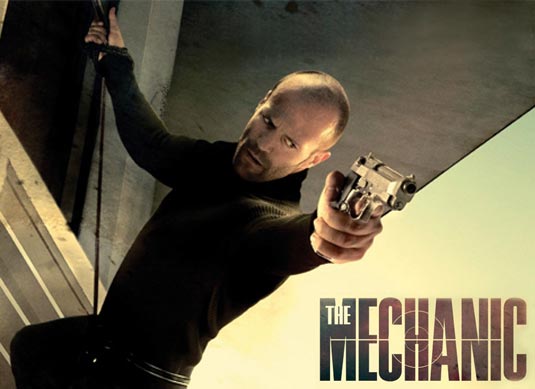 This was released in January 2011 and was directed by Simon West. It starred Jason Statham, Ben Foster and Donald Sutherland. The movie is about an elite hit man who teaches his skills to an apprentice who has a connection to one of his victims. The movie is a full thriller and if you haven't seen it then it is totally a must watch!
8. War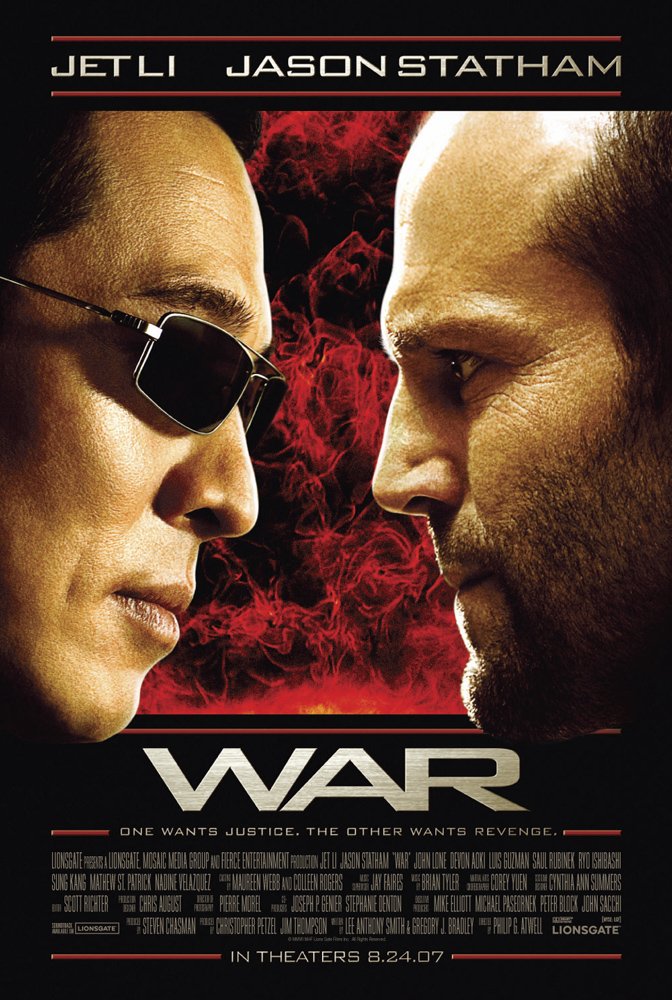 War was released in 2007 and it was directed by Philip G. Atwell. The movie starred Jet Li, Jason Statham, Nadine Velazquez and John Lone. War is about an FBI Agent who gets revenge of the murder of his partner, who was killed by an assassin known as ROGUE.
7. The Bank Job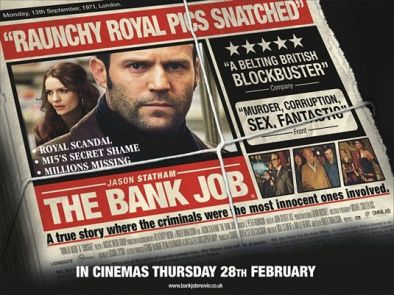 The Bank Job was released in 2008 and was directed by Roger Donaldson. It starred Jason Statham, Saffron Burrows, Stephen Campbell Moore and Daniel Mays. The movie is about a foolproof bank hit plan. They target a room full of safe deposit boxes that not only contained millions of cash but also some dirty secrets that will thrust them into the web of corruption.
6. The Expendables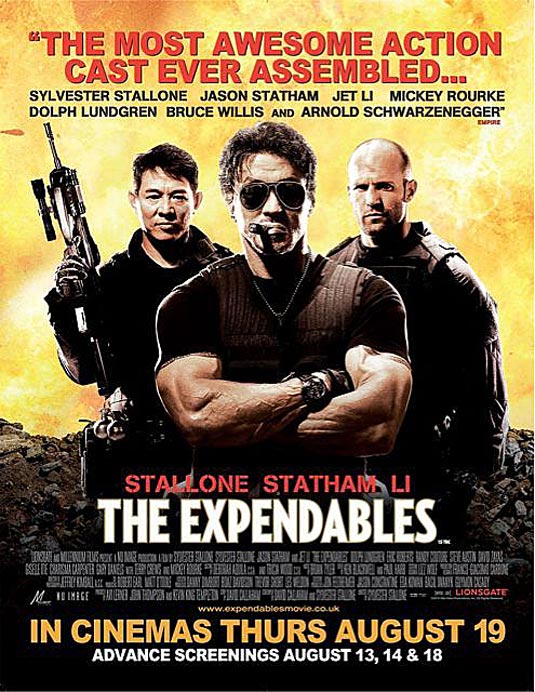 The Expendables was released in 2010 and it was directed by Sylvester Stallone. The movies starred Sylvester Stallone, Jason Statham, Jet Li and Dolph Lundgren. It is about a team of mercenaries who were given a task to take out a corrupt military leader and a rogue CIA operative on some Latin American island and deal with him.
5.  Crank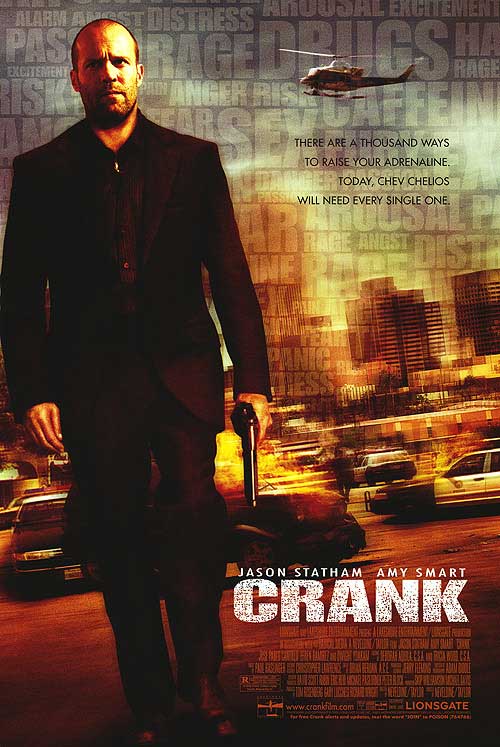 Crank was released in 2006 and is directed by Neveldine and Taylor. It starred Jason Statham, Amy Smart, Carlos Sanz and Jose Pable Cantillo. The movie is about a Professional assassin who came to know that one of his rivals has injected a poison to kill him if his heart rate drops.  It is a must watch!
4. The Italian Job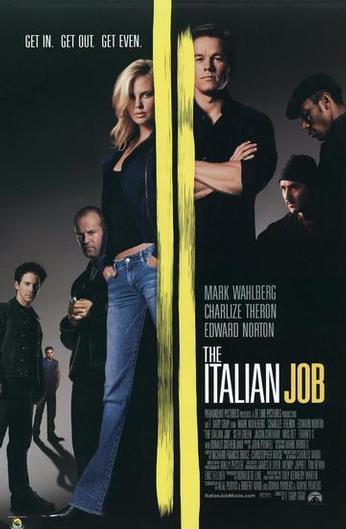 The Italian Job was released in 2003 and was directed by F. Gary Gray. The film starred Donald Sutherland, Mark Wahlberg, Edward Norton, Charlize Theron and Jason Statham. It is about some thieves who plan to pull off the heist of their lives to create the largest ever traffic Jam in Los Angeles
3. Death Race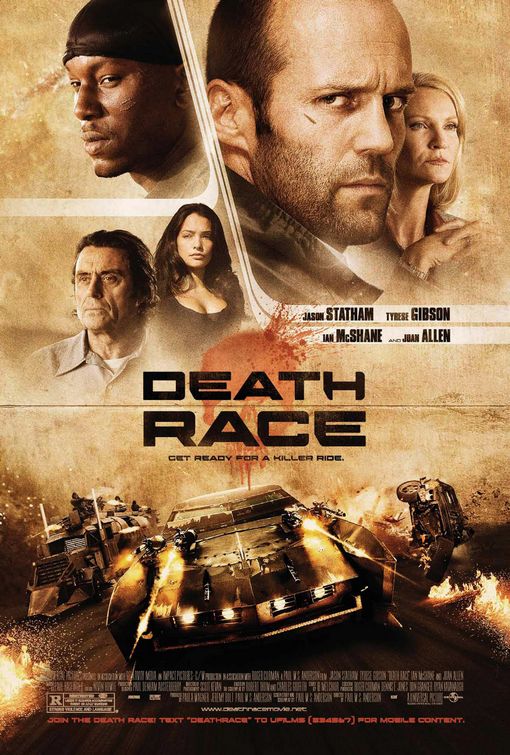 Death Race was released in 2008 and was directed by Paul W.S. Anderson and starred Jason Statham, Joan Allen, Tyrese Gibson and Ian McShane. It is about a person, who is forced by warden of a notorious prison, and he has to compete in a post- industrial world's most popular racing game which has brutal hurdles and people are killed while fighting for the victory. A totally awesome movie I must say!
2. Cellular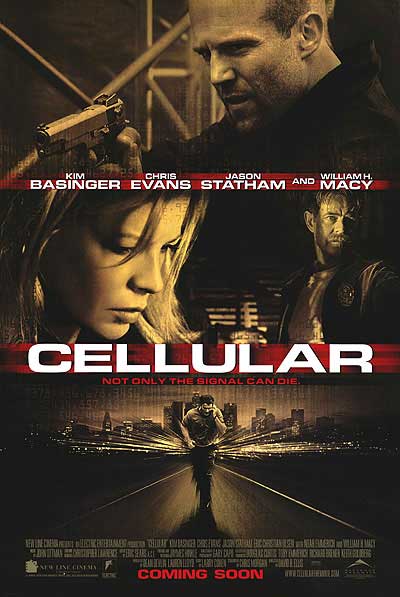 Cellular is an amazing movie, it was released in 2004 and was directed by David R. Ellis. It starred Kim Basinger, Chris Evans, Jason Statham and William H. Macy. The movie is about a man who receives a phone call from an older woman who claims that she has been kidnapped and the kidnappers have targeted her husband and children next. So this young man rescues her.
1. The Transporter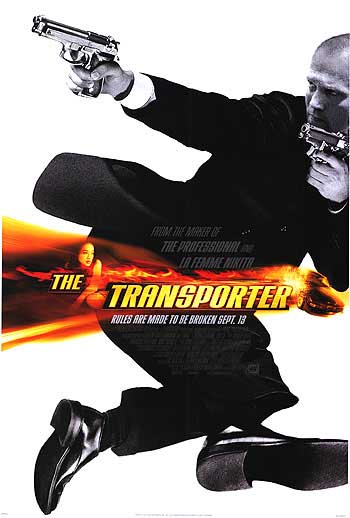 The Transporter was released in 2002 and it was a direction of Louis Leterrier and Cory Yuen. It starred Jason Statham, Qi Shu, Matt Schluze and Francois Berleand. The movie is about a man who has to deliver different packages without asking any questions and while delivering these packages he breaks different rules and the twist begins there.