Whether it may be your first time to be interviewed for a job, or you are already a seasoned pro, keep in mind that looking your snappy and best always impresses other people. It gives interviewers, the confidence of thinking that the person they will hire is conscious and aware of standards and norms in business or in the office. In order for you to dress your best, read this guide and you are assured of bagging a position in the company you are applying.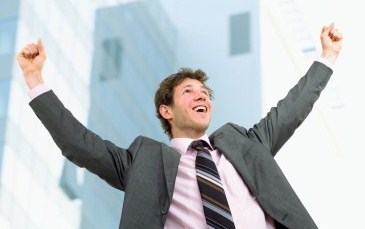 10. You should feel Comfortable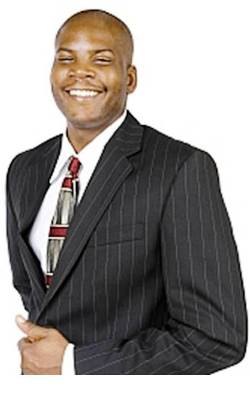 When you are getting dressed for an interview, ask yourself if you can deliver yourself while wearing the clothes, you are sporting. Is the coat fit just right? Is your collar, when closed does not show your neck too much? Are your pants to baggy? If you feel that you cannot deliver your style quite well, then changing it until you feel relaxed is advised.
9. Shoes and Socks are standard and neat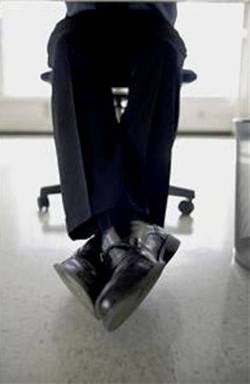 As you walk to your interviewer from the aisle, to the room, and to the chair close to him or her, your footwear will be looked at. They will observe if you have shined your shoes or your lace is tied neatly. Wearing black or cordovan shoes should be good. Make sure also that your heels are not worn out. A nice pair of socks that covers at least half your calf, also in conservative colors, should be decent since they look at your legs when you sit, to see if your socks are too short and unprofessional.
8. Belts should match with Shoes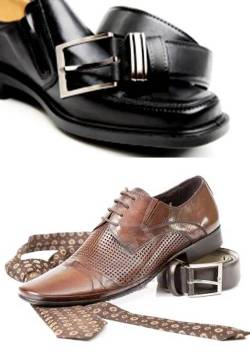 It is a basic principle in fashion to match the style or the color of an accessory that has the same material. In the case of shoes and belts, having them matched both should be a plus, due to the keenness of noticing the pairing. Be sure also to have buckles that are decent in size and style. Also, avoid the excessive part to hang loose.
7. Excessive Clothing Details are Critical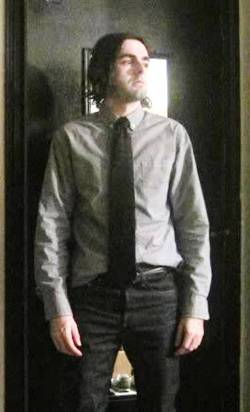 Be sure to check your clothing before you go to the interview. As their eyes are very observant, they will look if your clothes are wrinkled, or having loose stitches, which may have been taken for granted. They will also check to see if your clothes have missing buttons, torn hems, or small holes.
6. Jewelries should Be Limited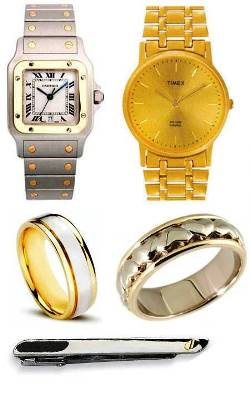 It may look cool if men could wear a ring, say wedding ring or college ring, leather or silver wristwatch, and a necktie clip, or pin. However, presenting something in excess, like having a Swarovski Diamond on the necktie accessory, wearing a ring on almost every finger, or sporting a gold-plated and jeweled Rolex wristwatch may divert one's attention to the bling-blings rather than you.
5. Wear Long Sleeved Shirts with the Right Fashion
Wearing a long sleeved shirt should be done, even in summer. Professionals wearing such clothes signify self-control, professionalism, decency, and high office moral ethics. Even if you wear a coat with the shirt, they will notice the hem at the wrist part of the clothing is missing. In addition, you should choose a color, such as white or something light to give accent to the tie and the suit. Discreet patterns on the shirt print should also be observed.
4. Fabrics should be Decent in Color and Style
Black, Gray, Chocolate Brown, and Navy Blue, these are some of the basic colors in wearing a suit and a pair of pants. It should also match so that it would not feel so lame, giving the impression that the coat may have just been borrowed somewhere. The colors and styles should be pleasant to the eyes. No striking colors such as Neon Orange or Bright Red should be used.
3. Neckties should be Conservative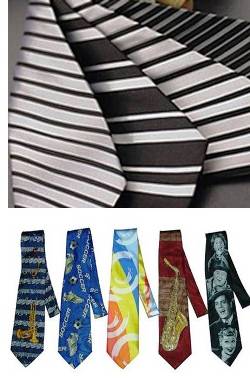 Please, do not think that wearing a SpongeBob Squarepants or Spiderman Necktie is an interesting office wear. Seeing such figures in a tie only shows unprofessionalism. If patterns would be worn, it should not have more than 3 colors and should be repetitive, with details not bigger than the thumb.
2. Hair cut or Facial Hair Should Look Neat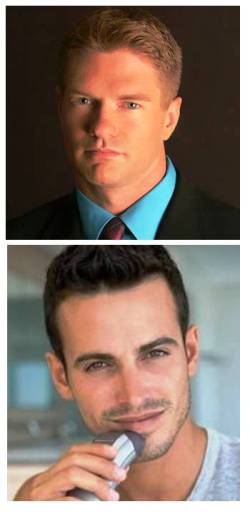 It is okay to have facial hair, such as a mustache or a beard in an interview. It may be worn based on other preferences that respect the person.  However, see to it that the hair should be clean, organized, and cut evenly. Otherwise, the interviewer may keep on looking at it, giving you the impression that your face is dirty.
1. Wear a Matching Suit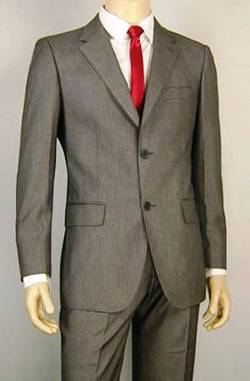 A prepared and alert interviewee should know that wearing a suit shows exclusivity, confidence, and knowledge. If they wear a suit that in a shade of black, then the pants should have the same color. This is the first of the few things being observed by the interviewer as the interview takes place. It also determines the other factors of sporting an interview fashion.