Aside from the National Children's Day, which is being anticipated every November, another important day, which is being observed solely in the United States and not a public holiday, is the National Children's Health Day. Its purpose is to have increased awareness and to be committed to help parents protect their children's health nutrition through exercise and observing balance diet. It also teaches the children are the same way. This was actually proclaimed by Calvin Coolidge in 1928 on the first Monday of October, amidst the health issues that the United States was facing during that time that would keep these kids' health development. Hence, there are important activities that can be made on the day itself to make it meaningful and worth remembering.
10. Educational Awareness Campaign
Although home is the primary place where major responsibilities are being inculcated to parents, however, school and other organizations help children identify the importance of keeping themselves healthy while they are young, by teaching and contributing to healthy choices of food. Aside from the specific subject that focuses on kid's health welfare, this is a strong campaign that can be taught and incorporated by teachers as they teach children in school.
9. Child Obesity Prevention
This is one of the activities being done when the first Monday of the month of October arrives. This is one of the concerns not just in the United States but even in some countries that are part of the growing population of people who have excessive weight from the ideal and observed weight set and approved by the World Health Organization. This is one of the focuses of this celebration, especially in lowering the rate of obesity every year.
8. Promotion of Healthy Eating
This is in connection with activity #9 that with increased promotion and awareness of balanced meals by making correct choices of food, which are typically taught in school. Hence, parents are not physically present to guard and watch their children all the time. The food that they have to eat, especially if they have money in their pockets, are used to buy something out of their desires and not because they want to eat something healthy.
7. Observance of Physical Exercises
Exercise is not just done if you feel that your weight is increasing. It should be consistent, constant, and firm with a commitment. Parents and adults must show it so their children can follow them. It is a family activity and not only observed when the Child's Day Celebration arrives. It is also wise if other countries could participate in this activity.
6. Nutrition for Pregnant Women
The critical time for child's development happens inside the mother's womb. This is the reason why there are lists of things that women should avoid to do, especially specific foods that they have to eat and not to eat. The healthy and normal delivery happens as every pregnant woman think about the welfare of her child and not just the cravings that she has. Constant check up and visit with their ob-gyne is helpful and advisable.
5. Natal Care           
When does it start? It starts the moment that you have decided that you would want to conceive. This is not just a mother's responsibility but the parent's responsibilities. It happens before, during, and after pregnancy. The stages of baby's development inside the mother's womb are critical, particularly the development of important organs that would support the kid when he or she grows older. Most of the illnesses and other sicknesses that can be seen as a baby grows can be determine prior to child's birth.
4.  Day Care Health Influences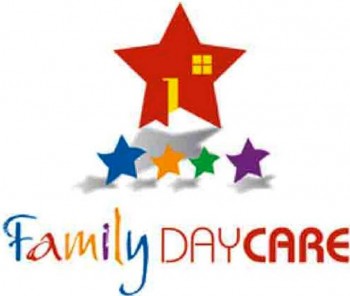 This can be a parent and child activity where they can be exposed to the wide range and scope of health education. In fact, based on the research made in the United States, children participate more once they are introduced to formal schooling where they can develop social skills and have higher academic participation and scores compared to those who did not participate at all.
3. Injury Prevention
Children cannot be attributed as careless in nature. Rather, they are not aware that what they do might harm them. This is also part of the health orientation that they can receive this day.
2. Lifestyle Choices
Kids do not need to be pampered on everything that they want. What they need is to be taught that not all the food that they see outside, especially the ready to cook meals, fast food, and their favorite junk foods, including candies and too much sweets is bad for the body. It is time to shun them away and it starts at home.
1. Immunization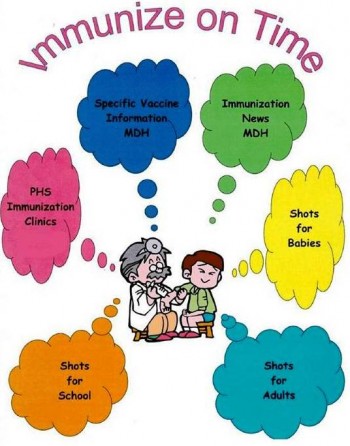 This is the most important action that parents must observe. There is a timetable when kids can receive specific immunization treatments to avoid or protect themselves from major illnesses that could weaken their body.