When it comes to playing one of the best PC games that has to do with gangsters, cars, women, money, and exploring cities in stolen vehicles, planes, and even tanks, there is no other video game that comes close than the Grand Theft Auto series by Rockstar Games. We have seen Vice City depicting Miami, Liberty City, which is a perfect comparison with NYC, and San Andreas combining certain locations in Los Angeles, San Francisco, and Las Vegas. Now that there has been rumors that the fifth installment of the game will come sometime soon, let us check out other hearsays and speculations that make this upcoming gangster game worth all the clamor and the wait.
10. L.A. Noire will be released together with GTAV in 2011
When the end of Fiscal Year 2010 did not have much game releases for Rockstar Games, LA Noire was decided to be circulated in the market in 2011. GTAV was projected to be out in the market by the second half of 2011 due to total estimates in revenue for the said year.
9. GTAV is found on Pre-order in an Online Swedish Retail Store
Video games, just like smartphones, make some noise even before the model is actually announced by the creator, thanks to leaks and other leads that make the existence of a soon-to-be-hit, all too real. GTAV has been located in Webhallen.com where the game has been listed for XBox360, PS3, and PC, even with a price of 599kr. What may be unconvincing about this info is the release year 2011.
8. Codename "Rush"
There has been an interactive project called "Rush", which brought in together voice actors and people that would act out certain characters in the upcoming GTAV. Telsey & Company had done the casting, and "Rush" may actually be the codename of the latest Rockstar Games project.
7. The Ballad of Gay Tony may Set Venue in Vice City Again
When you play the expansion game of GTA IV, "The Ballad of Gay Tony", there are some realizations that may be similar to what happened between GTAIII and GTA Vice City. Clubs have been back in the expansion, which only came out when Vice City was played. Most missions in the extra installment mentions Vice City in their exchange of messages, and Vice City FM came back in BoGT. The game development may choose BoGT as a preparation plane for the fifth game.
6. The Game is Already in Testing Stages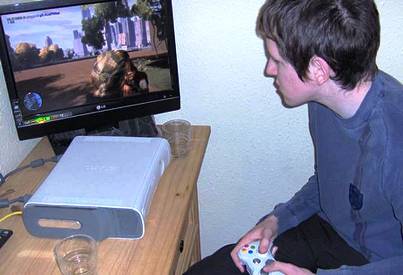 There have been rumors flying around that someone overheard a Rockstar game tester, which may likely be an employee that he played certain games like Red Dead Redemption and blurted that he has been playing GTAV. The said person has a name even carrying the Rockstar badge, but it could be possible that the individual is only blowing bad air for curiosity, or he may be telling the truth.
5. Rumored Characters of GTAV
With the rumor of having things set in Hollywood, most of the characters that will act as voice are taken majorly from places around or within Los Angeles. Mitch Hayes (38) is a successful FBI agent; Clyde (23) is a white trash hillbilly, Eddie (47) is a weed evangelist, Kevin de Silva (18) is an FPS player that makes racist comment while playing online. These are some of the characters, but this may be solid enough that having over 19 characters with profiles may be more than enough to keep things brewing.
4. The Game Location is set in Hollywood
This rumor may make sense as Vice City, Liberty City, and San Andreas have been inspired from real locations found in the famous cities and suburbs in the US. Hollywood may be changed into Vinewood when taken it into the game environment. However, when this comes from two people talking about GTAV while driving on the street, this may be unlikely, as they mentioned themselves that the venue is too small.
3. Multiple Playable Characters may be Present
Since there have been GTA games that offer 2-player free-roam modes, it can be possible that future games may include a gameplay where the story will not only revolve with just one character. This claim has been fortified by Kotaku, whose rumor confirmations about GTA have high probabilities of realism.
2. Game Preview will be out in November 2
Of the many rumors that are out in the net, this is the only thing that sets a real date, even very close to wait for. By November 2, we may expect a lot of GTAV fans going to YouTube, Rockstar Game sites, and other likely places just to satisfy their curiosity of what the new gangster game will look like.
1. GTAV will be Unlikely Until 2012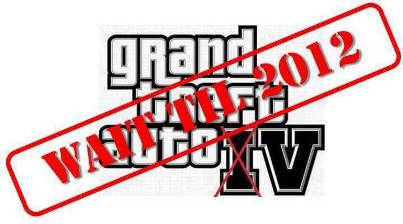 Since there are not much details about GTAV for 2011, the release in 2012 will be more likely as Take-Two is looking forward for making revenue in games that will cover the Fiscal Year of 2011 from April 1 to March 31 of the following year. Max Payne 3 and LA Noire, which will be out in the PCs this November, may be enough for profit generation due to fame and exposure.
Do you like the car racing games? Thins post might be of you interest Best Car Racing Games