Ah… nothing like the holidays. From the end of Thanksgiving, it is a very long countdown towards Christmas and even the New Year, where you get to see the best things in the world from toys, to gifts, and even movies to watch. That's right, you can get to watch movies that will not just satisfy your visual craving, but will also make every member of the family so happy watching motion pictures. For you to have a thought of what titles to anticipate this holiday season, check this list out and see for yourself.
10. A Very Harold and Kumar 3D Christmas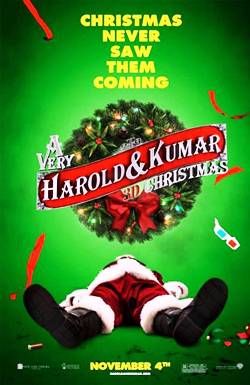 The last time we saw Harold and Kumar; they have separated ways and lived different lives. But in this year's holiday, they reunite again, with an unexpected turn of events as Kumar brought a mysterious package to Harold, and even burning Harold's father-in-law's Christmas Tree. Because of this event, both friends have to embark on a voyage to find the perfect Christmas tree located in New York City, while getting away from all the trouble they face.
9. Alvin and the Chipmunks: Chip Wrecked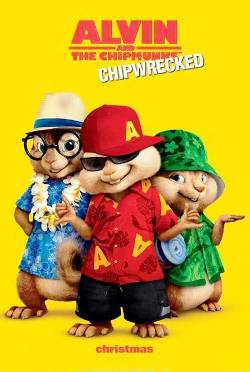 What do you call Chipmunks that fell off the ship and marooned in a deserted remote island? Chipwrecked! For this holiday season, you will get to see Alvin, Simon, Theodore, and the Chipettes get lost in an island where they thought they own for themselves. However, you will get to see them be surprised as they realize they are not alone.
8. For Christmas, We Bought a Zoo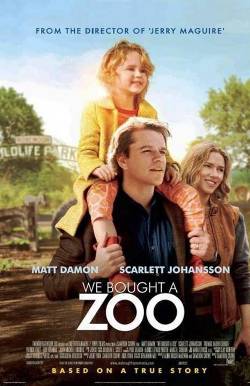 When you think of Christmas, it usually involves toys, gifts, and a lot of loving. But with what you will see in We Bought a Zoo, re-opening a struggling zoo is all it takes for a family to feel that the spirit of the yuletide season can also be expressed with compassion and love to the members of the animal kingdom. The movie is set in Southern California, and is a true story.
7. Hugo in 3D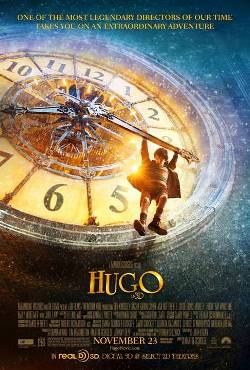 Paris, which is known to be the city of romance, is set to see a mysterious adventure that involves a 12-year-old orphan who lives in a train station. Despite this plot may seem to be too ordinary, which takes place in 1930, things become a bit more interesting when this includes a robot in the story, something that doesn't really mix during the time.
6. Happy Feet Two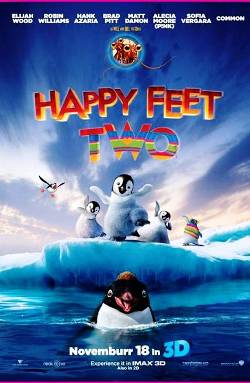 We saw penguins that can surf, and penguins that can sing. In Happy Feet Two, we will see penguins tap and dance, but this time around, with someone who is reluctant in doing so. Mumble, the penguin who cannot sing so well, has a son named Erik that seemed too awkward in keeping the family tradition, even meeting a flying Emperor Penguin in the process.
5. The Muppets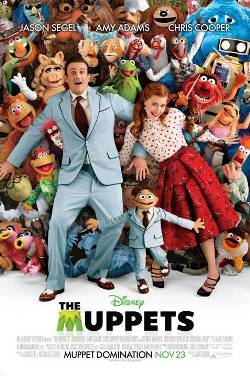 We have known Kermit the Frog, Miss Piggy, Gonzo, Fozzie, and Animal as being the stars of The Muppets where kids have seen them pull up different tricks and stints back in the old days. This year, they are expected to see each other again, reuniting for the sake of their old theater that is threatened to be destroyed by an oil digger searching for fortune.
4. New Year's Eve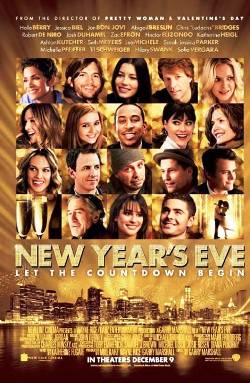 With the excitement of an upcoming year in the air, even setting the movie on December 31, you get to see how so many couples and singles in New York City reacts in this very day. You will witness the comedy, drama, and even the confusion on this very day, at least before the fireworks blast its way into the sky.
3. Jack and Jill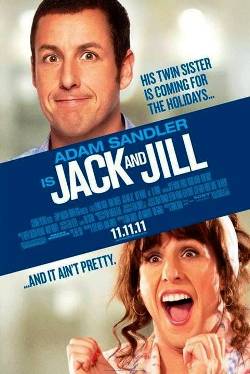 Sharing Thanksgiving dinner with family has always been a great bonding tradition for everyone, except, of course, if you are not feeling too well, eating the same dinner with an annoying sibling in the same table. In the life of Jack (Adam Sandler) who has a beautiful wife, with a successful career, and a great life, his Thanksgiving would be ruined by his twin sister, Jill (Adam Sandler) and turn her brother's life upside down.
2. The Adventures of Tintin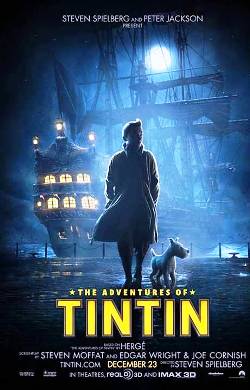 We have seen Tintin get into sorts of situations while uncovering mysteries and sinister plots, together with his pet dog, Snowy. With the new adventures of Tintin, you will be blown away with the plot of involving a very small model ship, bought for a pound, getting out of hand, even stirring a treasure hunting event of bigger proportions.
1. Arthur Christmas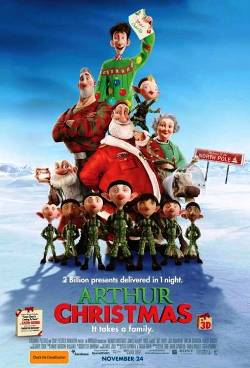 Have you ever asked the question how Santa delivers all those millions of kids, all over the world, in just one night? Watching Arthur Christmas can make you answer that same question, revealing every detail of the high-tech operation of gift giving. Another thing that would make you even more interested is how a child gets involved in this dealing.