Marriage is an important event in someone's life, a ceremony that unites a man and a woman with God and the laws of the land. However, when this pinnacle of relationship is being talked together with show biz, you can be surprised that there are celebrities getting into this affair and ending up separated in about a month, or even less than that. One of the most recent and noted divorces was that of Kim Kardashian's and Kris Humphries' where their 72-day marriage ended because one was too caught up with the glitz and glamor, including all the expensive gifts gathered on the wedding day. Anyway, here is the top 10 list of the people that ended their marriage like a speedy shot of tequila.
10. Eddie Murphy and Tracey Edmonds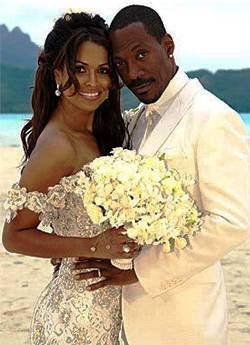 Eddie Murphy is known for acting out funny characters such as fat boy Sherman Klump while Tracey Edmonds is the CEO of Edmonds Entertainment, COO of Our Stories Films, and producer of some movies and TV series since 1997. With such a combination, who would think that this couple would turn out not so funny when they got married in Bora Bora and then both realizes that they are better as friends, ending the marriage in 2 weeks?! Talk about a sick joke.
9. Robert Evans and Catherine Oxenberg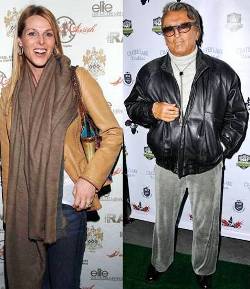 Robert Evans may be impressive when it comes to producing movies, but he sure is lame when it comes to keeping his cool in sustaining his relationships with his wives. Just imagine, from his first marriage in 1961, he married seven women where the fastest divorce was with Catherine Oxenburg, only being 9 days. If this couldn't be any worse, this short married life is her first one, while Evans' is on his seventh, which is quite cruel and unfair.
8. Gregg Allman and Cher Bono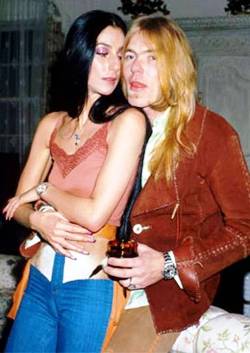 What do you get when you combine a female musical gay icon that sings pop and a rock and blues musician guy? Two the Hard Way. Cher Bono and Gregg Allman may have this title for their created album, but this is how their married life ended. Even though they have been together in 1977, even having a child in 1976, they tied the knot in 1979, and divorced after 9 days. Maybe things could have been better for Cher if she only had spent some time with Elvis Presley.
7. Dennis Rodman and Carmen Electra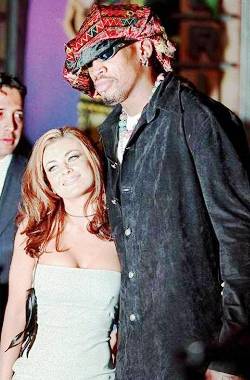 You may have seen Dennis Rodman become the ultimate delinquent when he plays his games for the Chicago Bulls, but who would ever believe the story that his short marriage ended up with him "having an unsound mind"? Las Vegas is known to be the place where marriages are hastily done. But having it cut down too fast? Even though their marriage lasted for only 9 days, Carmen cannot get over Rodman 'cause of great sex…
6. Dennis Hopper and Michelle Phillips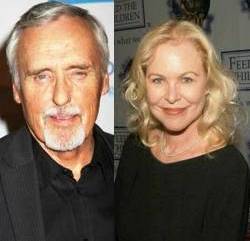 On the record, both Dennis Hopper and Michelle Phillips have been married and divorced, five times. Their eight-day marriage began with a very weird question from a newly-wife saying, "Have you ever considered suicide?" With such a question, Hopper had no choice but to handcuff his wife so that she wouldn't get away… 'Till death do we part happening too fast?
5. Jason Alexander and Britney Spears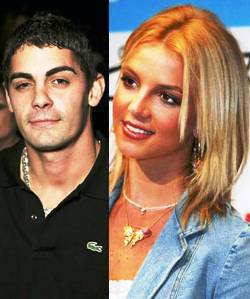 Britney Spears married her childhood friend Jason Alexander in Las Vegas. This means marriage has been done in a quickie. Well, guess what, the ceremony was done too quickly that they separated and divorced 55 hours later, even Britney proposed the event as a "joke that went too far".
4. Svetozar Marinkovic and Robin Givens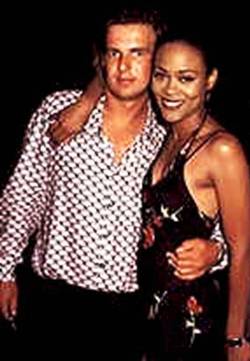 They say that most teacher-student relationships do not last too long. However, when Robin Simone Givens married her tennis instructor Svetozar Marinkovic, their married life ended after 24 hours, which proves the saying to be true perhaps.
3. Felipe de Alba and Zsa Zsa Gabor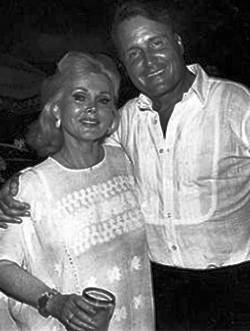 With so many marriages done by Zsa Zsa Gabor, even having nine in all, it couldn't be too surprising that her marriage with Count Felipe de Alba of Mexico ended in just 24 hours. While her divorce with seventh husband Michael O'Hara was not settled yet, the real reason why they go separated is that their marriage at sea was not done on international waters!
2. Rudolph Valentino and Jean Acker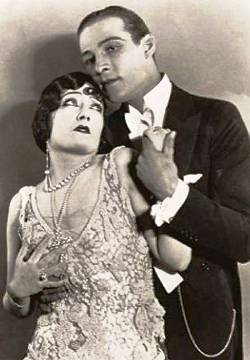 When marriage is done to impulsively, it ends up done in less than 24 hours. After Rudolph Valentino married Jean Acker, the lady regretted the decision of doing so and locked her husband out of the honeymoon suite. Because of the event, they got divorced six hours after… It may be two things: Either it may be the lockout that aggravated the issue or honeymoon did not work out!
1. Scott McKie and Victoria Anderson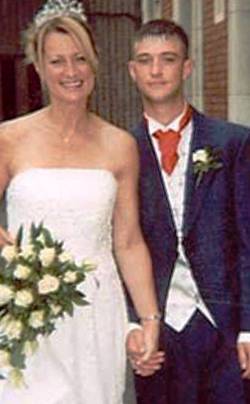 Perhaps one of the best lessons for being married is not to get too drunk after the ceremony or you will end up like Scott McKie and Victoria Anderson, whose marriage ended up after 90 minutes, all because he was enraged being drunk with the bridesmaids.