There are so many stars and hence so many names. But we always remember the names of our favourite celebrities. Though this one name is not the commonest name in the world or amongst the celebrities, but it is a name that I have noticed to be of many celebrities that I happen to like. That name is Jennifer. A lot of the people confuse it to be derived from the word Juniper, but no such trace or origin for this name could be found associated with it. It is actually rooted in Cornish language and is a variant of Guinevere, which means "The White Fay or White Ghost" or white phantom or white fairy. Here are ten Jennifers which are all very accomplished in their fields and in their own rights:
10. Jennifer Lawrence

Jennifer Shrader Lawrence is a recent star in the American cinematic landscape. She also works for television. She came into prominence with her multi-award winning and Oscar nominated role as Ree Dolly in Winter's Bone (2010) and became the second youngest actress to ever get a nomination for Best Actress in a Leading Role. The critics became her instant appreciators and cinema-goers never forgot her since. She is young, beautiful and most of all amazingly talented. She was born in Louisville, Kentucky on August 15, 1990 and started acting in church plays. She wanted to be an actress since age 14 and her parents found a talent agent to allow her to pursue her interest in acting. She recently starred in X-Men: First Class as Raven Darkholme/Mystique for which she has received multiple nominations again. She will be next seen in The Hunger Games which is due to be released sometime in the coming year.
9. Jennifer Garner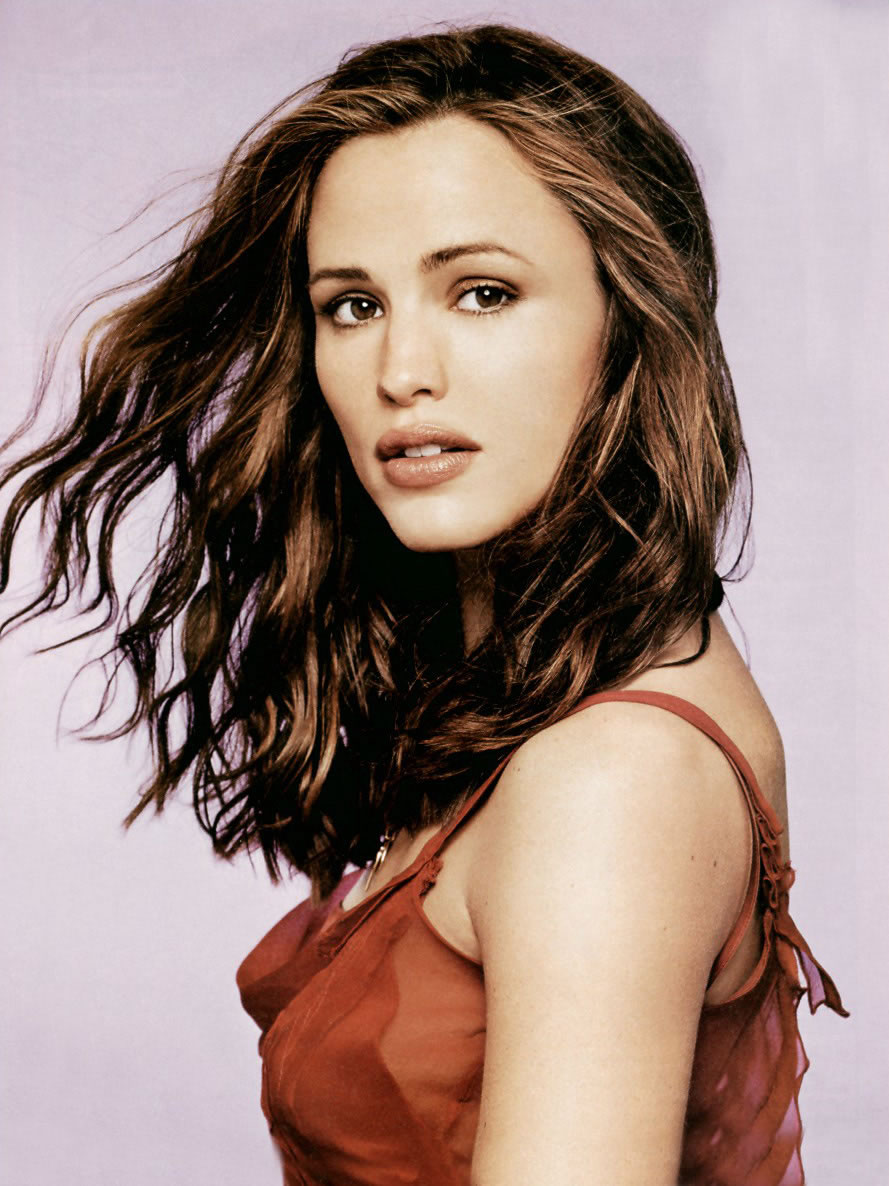 Jennifer Anne Affleck (popularly known as Jennifer Garner) is a vibrant American actress and film producer, whose acting career highlights include her television role as CIA agent Sydney Bristow in the thriller drama series, Alias which ran five seasons on ABC. She received many nominations for her role in this series as well as won a couple of awards too. With this popularity at hand she gained supporting roles in hit movies like Pearl Harbor (2001) and Catch Me If You Can (2002) and lead roles in Daredevil (2003), 13 Going on 30 (2004), Elektra (2005) and Juno (2007). She was born in Houston, Texas on April 17, 1972 and is currently married to Ben Affleck. She comes from a highly conservative family. She wanted to be a classical ballerina as a young child, but instead went on to change her major from chemistry to drama and worked in various theatrical productions. She is a member of the sorority Pi Beta Phi and was initiated in 1994. Her upcoming film is The Odd Life of Timothy Green.
8. Jennifer Finnigan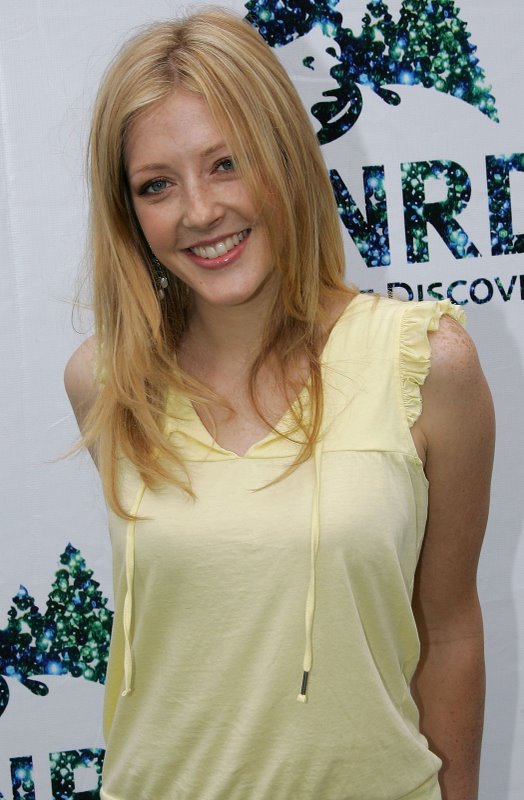 Jennifer Christina Finnigan is a Canadian actress who found fame in America with her role as Bridget Forrester in the soap opera, The Bold and the Beautiful. She won Daytime Emmy Award for it thrice working on the show from 2000 to 2004. This is the role that many actresses have performed over the years, but only she has seen the most success with. It can be said that working on such an acting project as that of The Bold and the Beautiful could lead performers on the show to places and certainly it has helpfully boosted her acting career. She came into the limelight through it and her performance kept her going on since then. She was born in Montreal, Quebec to Jack Finnigan who was a famous radio personality in her native country. She is married to the actor Jonathan Silverman. Recently she has been seen in the sit-com, Better with You. Her future projects are yet unannounced.
7. Jennifer Jones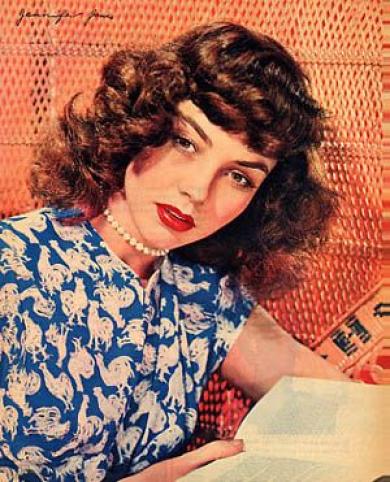 Popularly known with her stage name Jennifer Jones, Phylis Lee Isley was a five-time Academy Award nominated American actress. She won the Oscar for her performance as Bernadette Soubirous in The Song of Bernadette (1943). Her last film was The Towering Inferno released in 1974. She had three marriages and had only one divorce. She survived her two husbands who both died earlier than her, one in 1965 and the other in 1993. She was born in 1919 in Tulsa, Oklahoma to travelling tent show owners. She was a member of the sorority Kappa Alpha Theta. She studied at the American Academy of Dramatic Arts. Once she had failed a screen test for Paramount Pictures, which is odd because she went to win an Academy Award in her third starring film and had four further nominations in her career. She has a star on the Hollywood Walk of Fame. She retired early as compared to most other people in her profession with such success. She died at the age of 90 in 2009 and was cremated.
6. Jennifer Love Hewitt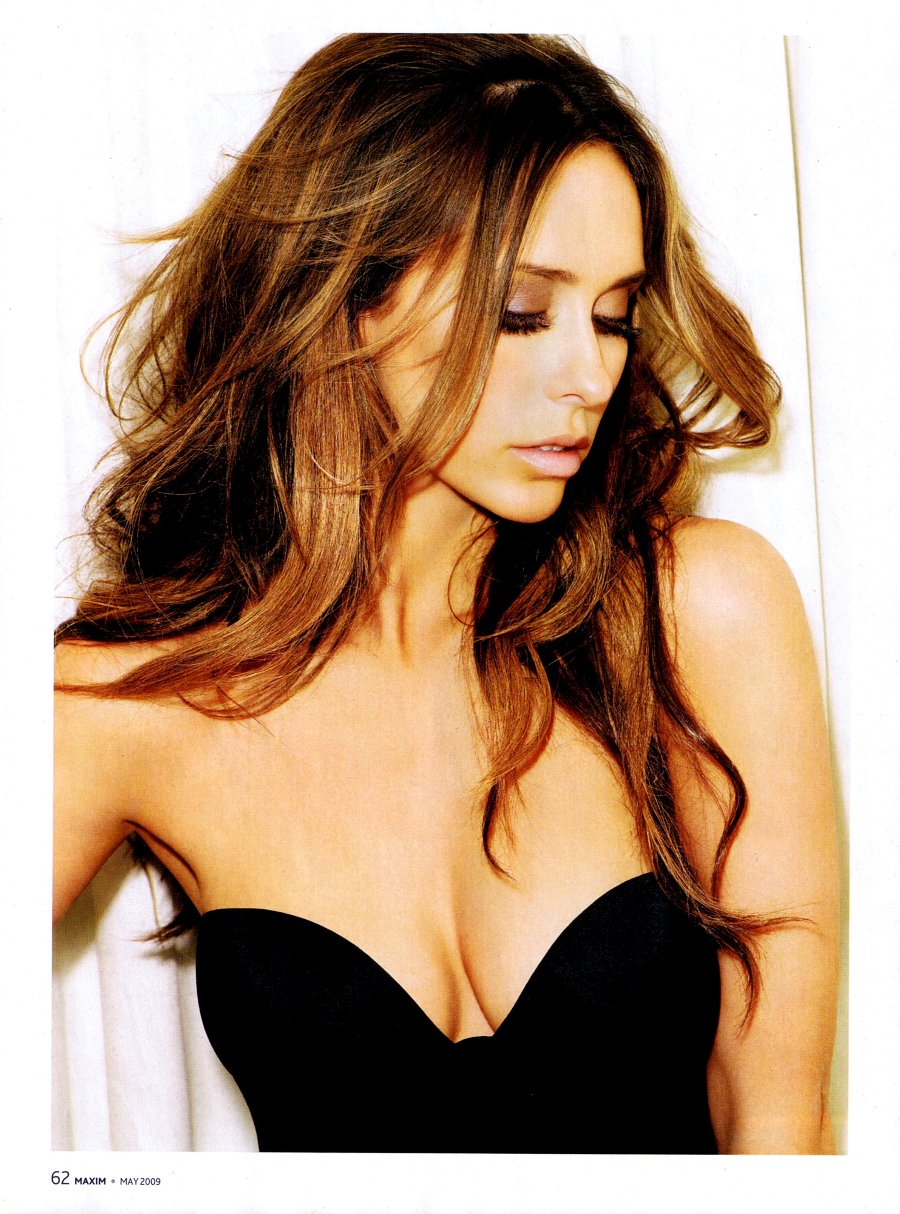 Jennifer Love Hewitt is a recognizable American actress, producer, television director and also a singer-songwriter. She is remembered for her role as Julie James in the thriller film series of I Know What You Did Last Summer for which she was nominated for couple of awards and won three. Her role in Part of Five as Sarah Reeves Merrin is also one that gave her a center stage. She sustained her popularity with a lead role as Melinda Gordon in Ghost Whisperer which won for her a Saturn Award for Best Actress on Television twice consecutively in 2007 and 2008. Her single "How Do I Deal" peaked at No.59 on the US Billboard Hot 100 in 1999. She won DVD Premiere Award for Best Original Song for her performance in The Hunchback of Notre Dame II in 2003. She has also authored a book entitled "The Day I Shot Cupid" (2010) that became the New York Times Best Seller within a week. She has announced about writing a follow-up of the book. She was born in Waco, Texas on February 21, 1979. She began acting as a child in various television commercials and on Disney Channel series. She will be seen in the upcoming television series, The Client List, which had already been made into a TV movie in 2010 for which she received a Golden Globe Award nomination.
5. Jennifer Capriati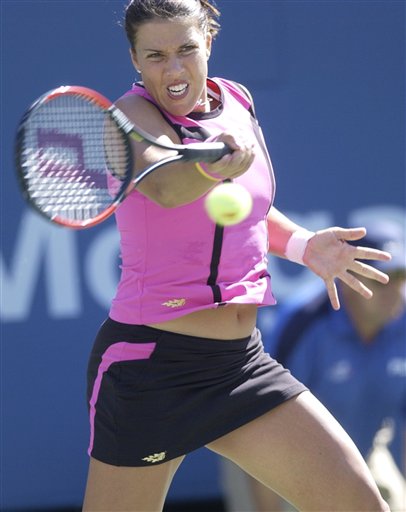 Jennifer Marie Capriati had been ranked world number one in professional tennis. She had won three women singles championships in Grand Slam tournaments. She started her tennis career in 1990 when she was just 14 years old and was able to reach to the finals of the hard court tournament. She reached the semifinals of the French Open becoming the youngest ever player to have gone into the top 10 at such an age. She had also won many single titles. She faced some personal problems with the law by shoplifting and possession of marijuana on which the press was all over. She was amongst the top ten players when injuries started to slow down her career in 2004. She was born on March 29, 1979 in Wesley Chapel, Florida. In total she had won 14 professional singles tournaments as well as one women's doubles championship. She was ranked number 36 amongst the 40 greatest players in the 40 years of publication of the magazine, Tennis. She had been awarded player of the year many times at many events that recognize sports talents. She was part of the reality television series on ABC called The Superstars but had to drop from the show due to recurring injury.
4. Jennifer Connelly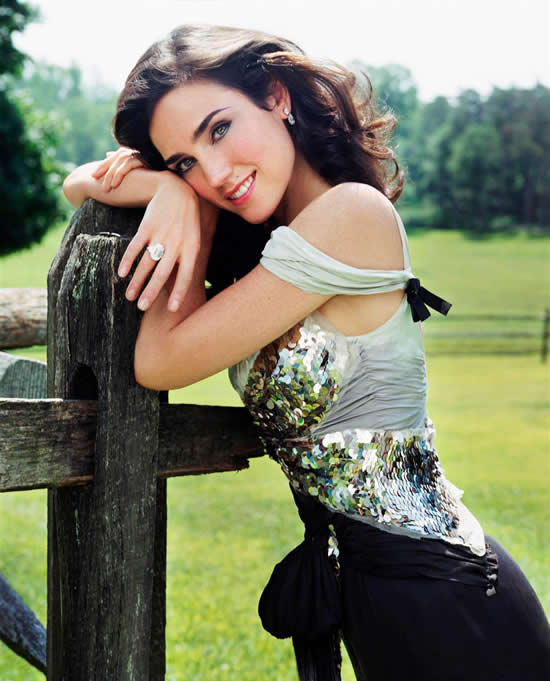 Jennifer Lynn Connelly is an Oscar winner American actress that gave her most memorable supporting role as Alicia Nash in the Hollywood classic biopic A Beautiful Mind (2001). She won many other awards for that singular performance. She has frequently appeared on the list of world's most beautiful women in many international magazines being a strikingly attractive lady. But her beauty is not her only quality besides her mature acting. She had been Amnesty International Ambassador for Human Rights Education in 2005. She is currently married to Paul Bettany and has three children. She was born in Round Top, New York on December 12, 1970 and began her professional career as a child model appearing in magazine, newspaper and television advertising. She has not disclosed her future projects yet. This year she was seen in two comedy-drama films, Dilemma and Salvation Boulevard.
3. Jennifer Hudson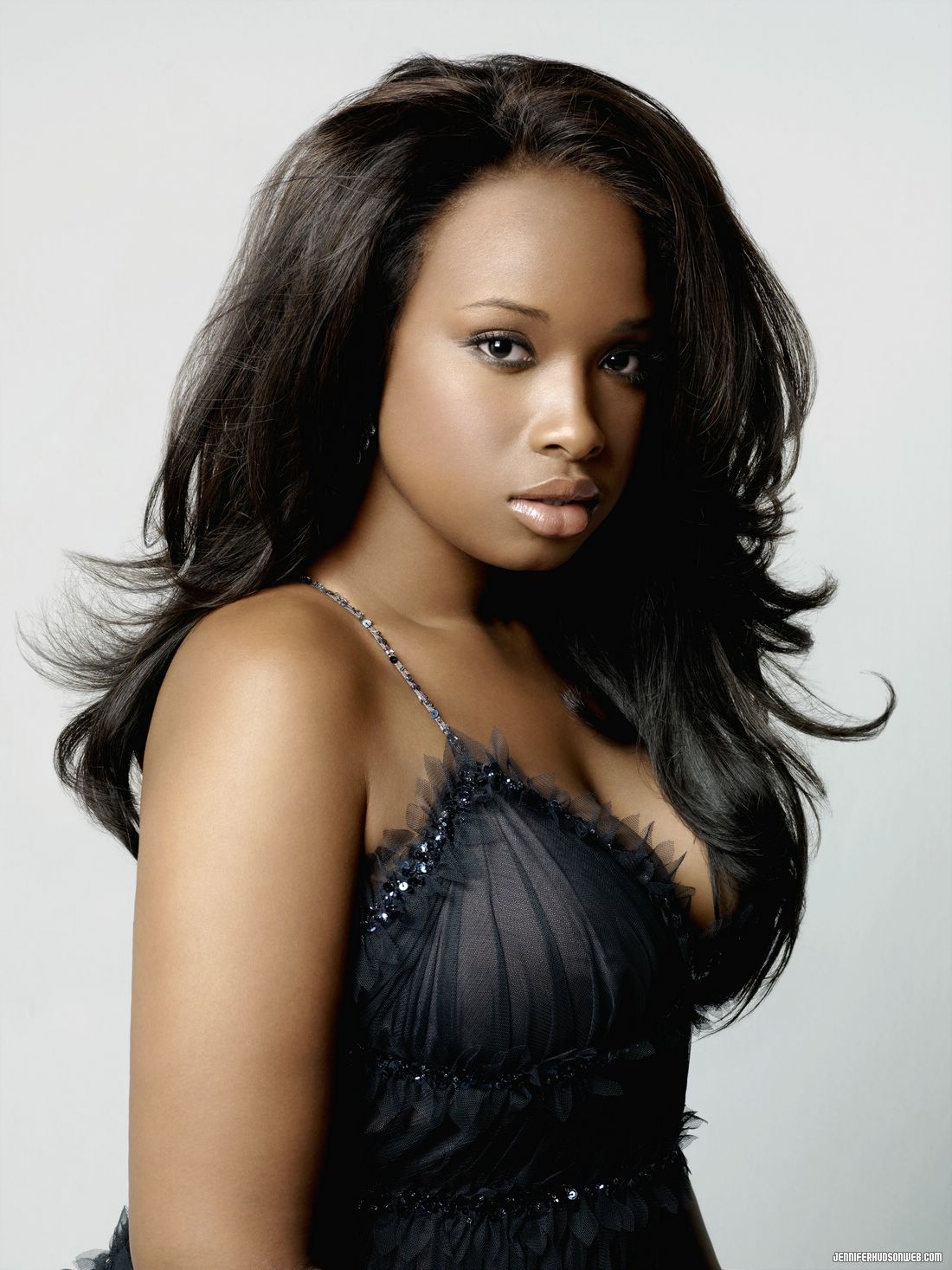 Jennifer Kate Hudson is an American recording artist, actress and spokesperson who reached fame being seventh amongst the finalists on the American Idol's third season in 2004. She also entered acting through her role as Effie White in Dreamgirls (2006) for which she received and won many awards including an Oscar for Best Supporting Actress. She has won a Grammy Award for her eponymous debut album that was released in 2008 and is certified gold by RIAA because of selling over 800,000 copies in the US and over a million worldwide. She was born in Chicago, Illinois on September 12, 1981 and her genres include R&B and soul. She started singing in the church choir as a child at the age of seven and also did community theatre. She is engaged to Otunga and has a son. She is described as one of the many friends of President Barack Obama in the entertainment industry. Her recent album, I Remember Me, is also going good with sales and on charts.
2. Jennifer Aniston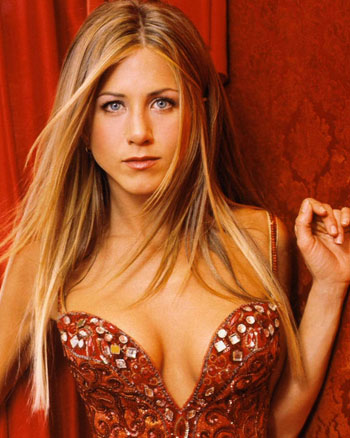 Jennifer Joanna Aniston is a beautiful American actress, film director, and producer who is most known for her performance as Rachel Green in hit television sitcom, Friends. She had won not only praise from critics and love of fans all over the world but multiple consecutive awards from all major award ceremonies for this particular role. Not only that, but since 1996 each year (except for 1998 and 2008) she has been nominated with multiple awards for her one performance or another and also won many. This made her a deserving winner of Spike Guys' Choice Award for Decade of Hotness. She was born in Sherman Oaks, Los Angeles, California to actors, John Aniston and Nancy Dow. Her godfather was Aristotelis "Telly" Savalas, the actor famed for his title role in the crime drama television series Kojak (1973-1978). She started her acting career after graduating from Fiorello H. LaGuardia High School of Music & Art and Performing Arts. She is not only famous on television, but has a considerable Hollywood fame. She has worked in successful independent films as well as other mainstream studio films. She has been selected for a star on the Hollywood Walk of Fame in 2012. She is involved in many philanthropic projects as well as in commercial campaigning for different brands. Her upcoming film is a comedy, Wanderlust.
1. Jennifer Lopez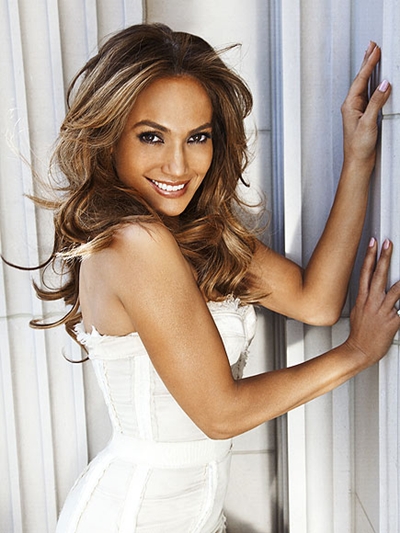 Jennifer Lynn Lopez needs no introduction. Yet a little bit of description is required here to discuss a bit about her career. She is a multi-talented American actress, singer, record producer, dancer, television personality and a fashion designer. She started her career with dancing on a television comedy show, In Living Color (1990-1994). That led to her stepping in Hollywood successfully with lead roles in films like Money Train (1995), Selena (1997), Maid in Manhattan (2002) besides others. But where really found her footing was in the music industry with the number one hit single "If You Had My Love" in 1999. Her second album, J.Lo (2001) received an even greater commercial success that sold eight million copies internationally and made her the first person to have a number one album on the Billboard 200 as well as a number one film, The Wedding Planner, at the Box Office in the same week. She has been nominated with two Grammy Awards, two Latin Grammy Awards and three American Music Awards. She is ranked as the 27th Artist of the 2000s decade by Billboard. She was number on People en Español's 2007 list of "100 Most Influential Hispanics". She has been involved with charity works for human rights and vaccinations for children. She was recently named as the most "Beautiful Person" by People magazine. She is currently one of the judging panelists on American Idol. You can hear her voicing the character of Shira in the upcoming, Ice Age: Continental Drift and see her in What to Expect When You're Expecting.