Without mothers, the holidays will never be the same where their presence graces the table with their prepared delicious food and meals being shared with the family. This Christmas, you can let them feel the love again by giving them Christmas gifts they can enjoy and cherish.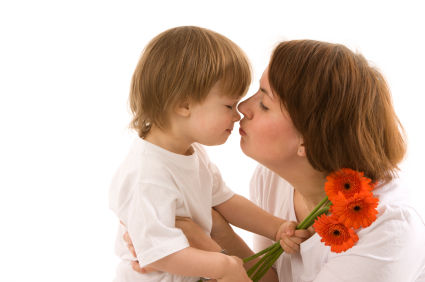 10. Hall Gallery Frame Set
One of the best reminders of a mother's love at home is their effort of keeping the family together, even with just a simple way of having the family picture as attractive and as beautiful, it can be. This Christmas, you can help mommies feel more at ease by giving them a Hall Gallery Frame Set that can hold 11 pictures, which presents photos in a collage or formal effect, depending on the images being used.
9. Personalized Nickel Heritage Tree Gift
A great posterity is a great heritage. Mothers are very loving when it comes to family and even close or distant relatives. Because of these feelings, they really appreciate it if they would have gifts that could remind them of how rewarding and pleasurable it is to have a family that they can be really proud of. A Personalized Nickel Heritage Tree Gift is a perfect memento of such love where they can have photos of their hubby and children, even some relatives, posted and hanged.
8. Rinse & Chop Cutting Board
Cooking food and making meals are very pleasurable for mothers whose purpose is to satisfy the palate of her family and friends alike. However, chopping is one part of cooking that they hate, especially when they have to clean the mess with their bare hands. Thanks to the Rinse & Chop Cutting Board, they no longer need to soil their hands where they only have to fold the segmented chopping board and everything shoots into the bin.
7. Cuisinart Digital Slow Cooker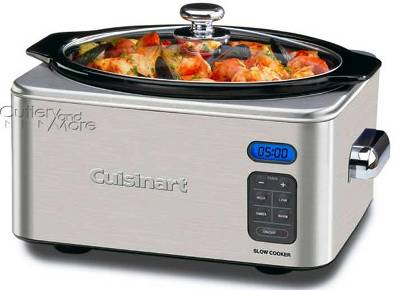 Slow cookers are definitely great for mothers who are preparing different cuisines and meals at any given time of the day. While they cook food slow on one end, they can do other things like cleaning the house or doing other chores as they wait for meals to finish. What makes this item worth a gift to give is its presentable brushed stainless steel body with chrome-plated handles, and touchpad controls with LCD.
6. Victoria's Secret Canvas Weekender Bag
Weekend day outs can be fun for moms with this canvas weekender bag from Victoria's Secret where the bag presents that glam yet carefree look because of the material and the quality of the item. The graphics on the bag can make you use it proudly where it shines when glared by the sun. Top closure can be zipped and it also has inside zip pockets for little items. Even an ordinary walk outdoors can be as posh as it can be.
5. Victoria's Secret Foldover Clutch
Mothers also deserve some days out while looking their best with a dress and a classy bag to match. When thinking of something to give mothers this Christmas, a foldover clutch bag from Victoria's Secret would make them feel all younger and sexy again, especially when spending a night on a dinner date with daddy. They can have shades of red, black, or grey python and can even detach the chain for a sophisticated touch.
4. Sephora Collection Pro Lesson Palette
Even though mothers are staying home most of the time, it is never too late for them to learn new things, such as making themselves look better. With a Sephora Collection Pro Lesson Palette, they can study on how to put on makeup with styles that are seen in the modern fashion scene. With easy steps and directions, with no need of flipping pages, moms can create that sophisticated look, whether day or night.
3. Gaiam D-Tox Foot Spa
Detoxification is a process being looked forward by mothers, especially after a stressful day of working with house chores or resting from a long walk in the grocery store. With Gaiam D-Tox Foot Spa, their moment of rejuvenation is just a couple of minutes away where they can set things up on their own, and would no longer need to drive to the nearest spa just to experience a foot bath with a touch of beach salts.
2. "Safekeeper" Jewelry Armoire
Jewelries are one of the most precious things that moms really love to keep for their collection. And just like men who have customized cabinets for their toys or other things, women also deserve a special cabinet where they can protect and shelter their gold, silver, and other precious things. A "Safekeeper" Jewelry Armoire has mirrors, drawers, and other compartments, all glazed with stylish silver handles, with the cabinet guaranteed to last even for 25 years because of its excellent workmanship.
1. Clarisonic Skincare Brush
Mothers love their face so much as it reflects their love and concern for family, even if they do not have too much time for themselves. There is no better way of expressing your care for them by giving a Clarisonic Skincare Brush that would remind them to have some time for themselves where they can look all better again. Their face and skin would look radiant again because of this wonderful tool.