Aside from boxing, basketball, and table tennis that are known to be popular sport games in the world, nothing really beats the figures that goes with the followers and players of soccer across the globe. It is also known as football, but was originally known as association football. There are 11 players for each of the two teams that would play in the field but we will list the top 10 best soccer players from the World. Soccer is being played locally, internationally, domestically, in a women's league, and of course, a men's league. Everyone eyes the players who play at their excellent while on the game. For this year, who are the new best soccer players based on their performance accumulated, statistically speaking, and not just on how they have performed in some of the games and the top 10 best soccer players in 2012 are as following
10. Didier Drogba
He is a striker from the Ivory Coast who is born and raised in Abidjan, Côte d'Ivoire and was exposed to football games when he turned 15 years old. He is the top scorer for the team and he is recognized for his strength, pacing, heading, and shooting. He even led the national team at the African Nationals Final Cup. According to history, he is the sixth highest scorer for Chelsea for all time.
9. Andres Iniesta
He is a Spanish pride in the football game who is a central midfielder for La Liga Club FC Barcelona although he started as a defensive midfielder until he progressed to develop the skills to play as central midfielder. He started playing when he was 12. His skills and agility was recognized by FC Barcelona's when he was in his teens.
8. Carlos Tevez
He is an Argentinean player who currently plays for the English Club Manchester City. He became the captain of his team in 2010 wherein his manager, named Roberto Mancini, cited him as indispensable player for the team. His strength lies on his body where he is using as an offense and defense as part of his playing techniques.
7. Steven Gerrard
He holds an exceptional record for attaining 89 caps in the England National Team. He is a proud footballer from England and he is leading his team, the Premier League Club Liverpool. He plays as a centre midfielder but he could also be positioned as right-winger and second striker at the same time.
6. Zlatan Ibrahimovic
He is a Swedish soccer player who played as a captain for the Swedish National Team and positions as a striker for the team Serie A Club Milan. In fact, he is known to be the top striker in the world because of his fantastic aerial ability and strength. He started playing at nearby Malmo FF.
5. Ricardo "Kaka" Izecson
He is better known as Kaka and plays as an attacking midfielder for Brazilian football wherein he is currently a part of the team Spanish La Liga Club Real Madrid. He is one of the football players who begun playing at age eight, in a certain local club in his place. Despite of the fact that he has also a strong passion in tennis, he has excelled and stayed more in the soccer field. When he turned 15, he had signed his first professional contract while others on this list have not yet experienced.
4. Xavier Hernández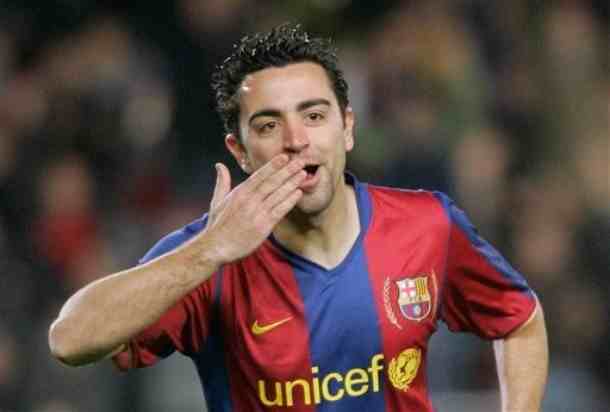 He is from Spain and he is known as Xavi and positions as a central midfielder for La Liga Club FC Barcelona where Andres Iniesta plays too. He has been playing for 14 years in this league and had capped 107 times when he played for the Spanish National team. He was awarded as Player of the Tournament in 2008. Just this December 2011, he has laid his first goal for Lionel Messi for the 2011-2012 seasons.
3. Wayne Rooney
He is a proud English soccer player who is positioned for the Premier League Club Manchester United as its striker. He is the youngest player who ever played for England in 2003 but Theo Walcott claimed that title. He began playing at 17. His last record before 2011 ended is his 130th premier league with a 5-0 win.
2. Cristiano Ronaldo
He is a proud Portuguese, his whole name is Cristiano Ronaldo dos Santos Aveiro, and he plays as a striker and winger at Spanish La Liga Club Real Madrid. He also served as the captain of the National team for Portugal. After he left Manchester United, he became the most expensive football player when he moved to Real Madrid. He had received four main awards for FWA and PFA in 2007 then the following year became the best forward player.
1. Lionel Messi
Despite of the excellence and drive those others players found in this list have shown and performed, Messi is still on the top of them all. He is an Argentinean player who has captained the Argentina National Team and plays forward for FC Barcelona. He is the youngest who played in this field at the age of five for Grandoli, wherein his father personally coached him. He is a consistent top scorer and is one of the favorites in the football game.
Please let us know in the comments below that how do you like our list for best soccer players in 2012.