The next important celebration that people, especially women, anticipate after New Year's celebration is Valentine's Day. In fact, this is the best day where most of the couples look forward whether you are married, in a dating relationship, and in a steady relationship. It is one big day for everyone where one could express love and receive love in return, aside from Christmas. For women who are thinking on what they could wear on that day, they may browse some of the hottest and best dresses that they can choose from, as this day comes. Below are few hot and best Valentine's Day Dress Ideas for Women in 2012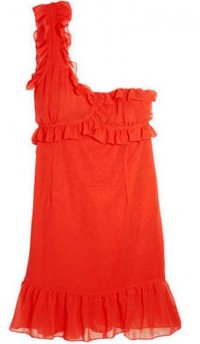 It has an asymmetrical neckline with ruffled details on it. It can be worn if you are going on a formal date, and even if it is a house party. The elegant designs of it are perfect, not just for the Valentine's season, but in some celebrations that could make you look sexy physically.
9. Bolder Dress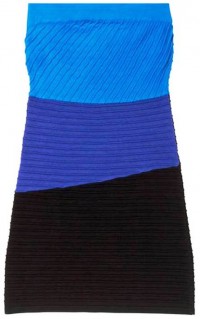 It is a body-skimming dress patterned in bright and cool colors that will totally fit your body. With all available tube dresses with same styles and designs, you may find a classy and sophisticated look that can be worn in a formal and even casual Valentine's Day activity because of the combination of colors.
8. Exotic Dress
This is ideal if you love partying and dancing all night with your partner. This is a mini dress in a strapless style, which would really make you look exotic. In fact, it is best to wear by those women who have gained some weight because it has the power to deceive eyes and it can make you look thinner and sexier thanks to some lines in the clothes.
7. Cardigan Style top for Black Dresses
Cardigan was a sure hit since last year as a favorite top when wearing jeans and slacks. You could find suitable cardigans like this that could cover your top, especially if it is sleeveless, spaghetti strap, or long and mini dresses. You just have to find the right jewelry that would suit to overall appearance that you want to achieve.
6. Dresses in Prints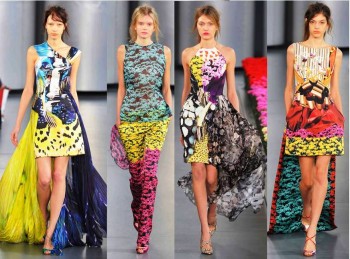 These are just some samples of dresses in prints or you could create your own. In fact, it has started to draw attention during the last quarter of 2011, where women has started wearing dresses in prints and this is a perfect timing since 2012 is the year of the dragon and it compliments to the strike of print colors for this year.
5. Red Skirts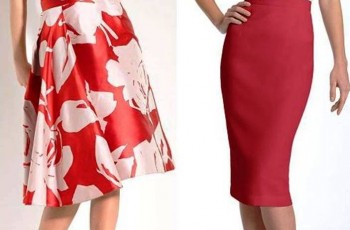 If you are not comfortable wearing a whole dress, you could settle in a one bottom skirt and it's up to you what kind of design and cut would you want but you could browse for some designs that you are comfortable wearing it outside.
4. Red Colored Tops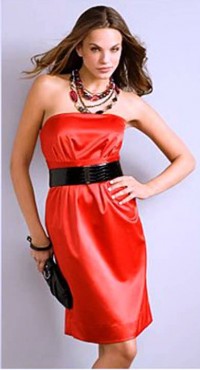 It does not matter if you are wearing white, black, or any color of women's bottom whether it is skirt or not. As long as red colored tops will fit the Valentine's season or not, it could be worn during formal dates or smart casual get up.
3. Pink is in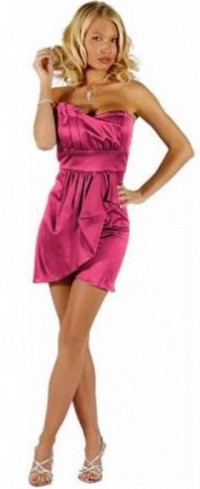 According to fashion experts, pink is part of the top three colored dresses that women could wear on February 14, 2012. This is another way of expressing your feelings in a vibrant and zestful way.
2. Floral Colors Are Refreshing
We typically see floral colors during summer season since it connotes a refreshing feeling, but they are the most vibrant colors according to fashion experts for this season, especially that prints are now on the trend along with floral patterns and styles in most of the long and casual dresses.
1.  Red Dresses Still Rocks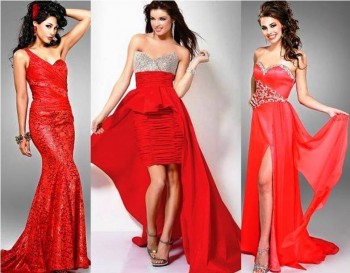 Despite of the various suggestions and tips for this 2012 Valentine's Day, color red is the best symbol that could represent Valentine's Day. This is best paired with stiletto, bracelets, and other chunky earrings.
Despite of the latest updates for best valentine dresses 2012 that women could wear, it is still up to them how they would really make those dresses match their body along with their bag, make-up and how they carry themselves with confidence and faith. Those are suggestions and trendiest for 2012 and it is up to you if you will follow them or create your own concept.