Valentine's Day is one of the most important events where people could reciprocate and express their love, not just to their special someone, but with their loved ones. Hence, this day is really set for all lovers whether you are married, in a dating relationship, getting closer to be married and in a mutual understanding. This is the best time where you could witness the highest expression of love through flowers, chocolates, and being flamed even more with Valentine's Day songs. Let us see the best Valentines day songs that represents this day and how it tickles more your heart.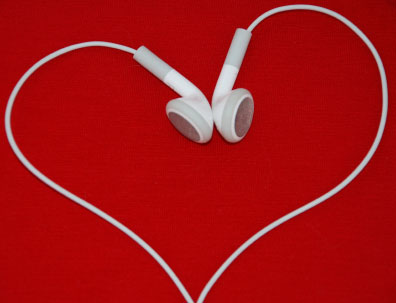 10. Truly Madly Deeply by Savage Garden


If you are more into lines that are on the superlative such as standing with your loved one on the mountain, or bathing with him or her in the sea, then this song from Savage Garden should be the best to give the poetic love treatment that both guys and gals would fall cheesy for.
9. Thank God I Found You by Mariah Carey, 98 Degrees, and Joe


This can be used as a dedication in letting your loved one know that you are better, thanks to his or her presence, and the love that he or she gives to you. It can be addressed as a prayer for relief that you have found the person that would end your sorrow and give you happiness.
8. I Just Called to Say I Love You by Stevie Wonder


Of the many romantic songs that are sung, this can be rated as one of the best because aside from a tune that is simple, sweet, and easy to catch on, it has a message that goes out to everyone; that saying those three words does not need to be too special to be said. In fact, it can be the very reason why someone could call over the phone.
7. More Than You'll Ever Know by Michael Ruff

This song is dedicated for people who find it hard to express how they really feel. This is a song that relates the power of sweet and simple nothings that mean everything for the person that receives it, such as holding the hand, staying beside the person always, and believing in the confidence of the one you love.
6. Unchained Melody by Righteous Brothers

 
Known as a song that is themed in the movie "Ghost" in 1990 with Patrick Swayze, and Demi Moore, you can relate to the feelings of a person who has long missed the presence and love of the other half. Are you still hers and you are his, even for so many times away? This song is perfect for those who have parted ways due to many circumstances.
5. Nothing's Gonna Change My Love for You by George Benson


Even before we have heard of songs that says there is nothing to change in order to love someone, such as "Just The Way You Are", there have already been light and mellow love songs that expresses the very thought in a subtle but more sensible way. You will like this song even if both of you have grown old where the love remains the same.
4. My Valentine by Martina McBride and Jim Brickman


This is the perfect song that goes with the season of love. Oftentimes sung in concerts thanks to lyrics that directly references emotions, ideas, and feelings that stir feelings of devotion to a loved one, this becomes the ideal song for Valentine's Day.
3. I Will Always Love You by Michael Johnson


A sad song that is all about regret and heartbreak, this will make you cry and never want to experience the loss of leaving someone that holds your heart. This can be best used when dancing together and cherishing the love that are both enjoying for the best of good times and bad.
2. I Will Be Here by Steven Curtis Chapman


A song that is perfect for couples who seem to worry about the future, or for those who are uncertain of what their days will hold for them, which is dispelled with love and the assurance that "I will be here" for all time, for all pain, and for everything else that comes in the way.
1. Unforgettable by Nat King Cole


This song is perfect for lovers who want to express the impact they have in their lives. Unforgettable in every way, unforgettable, every day. Since this song is sung by the dashing all-famous debonair Nat King Cole, you are sure to make your lover feel the love and romance in every message and note coming out of the song.