Aside from updating your status for the day on Facebook, most of the people, especially the young ones, are actively logging in on this site, not just to make friends or to check the latest happenings on other friends' profile, but to play games. There is an increasing sign-up and users of this number one social networking site in the world and it cannot be denied despite of the competition that some are trying to establish in outlasting this site. Hence, games are a few of the things that most of the people can't live without. For this 2012, here are the Top 10 Best Facebook Games in 2012 that users across the globe have been playing.
10. Diamond Dash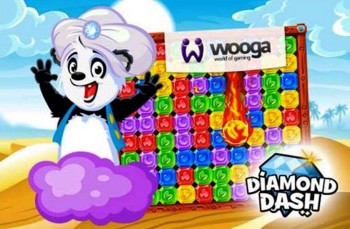 It is one of the most addictive games wherein the main objective is to clear away three or more groups of blocks by simply clicking them. Once they are clicked, they will disappear right away, where it would result to the collapse of the rest of the boxes while continuously putting some boxes on the top. The purpose is to target the colored boxes by clearing them all away. However, the real catch here is to ensure that it will be accomplished in 60 seconds or 1 minute. Of course, just like any typical games, the more boxes you clear would equal to more points.
9. Pet Society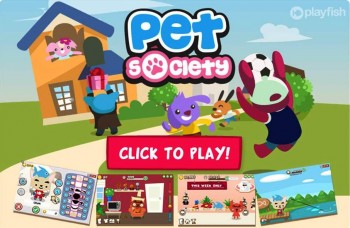 It is the favorite game of those who love pets. It is easy to play because what a player just has to do is to take care of the pets while decorating the house and bringing gifts to friends that you are going to visit.
8. Doubledown Casino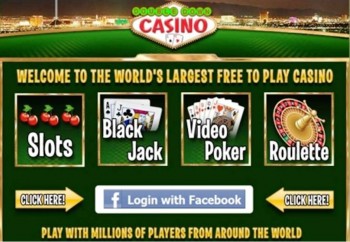 It is a casino game on Facebook wherein it is a progressive type of game, which allows you to become or earn a VIP status. You could find roulettes, slot machines, and multiplayer jacks. Just like the offline casino game, you just have to sit on the tables along with other players to play and win at roulette and blackjack.
7. Gardens of Time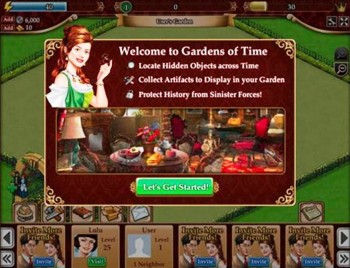 As a player of this game, you would serve as a new recruit for the time society. The game begins through time travels to explore important events in history. It is actually sequential in chapters wherein there is a certain number that a player has to explore and a puzzle wherein a player needs to seek for objects so they could get points. It has more than 11 million users because of the exciting phases of the game.
6. Jersey Shore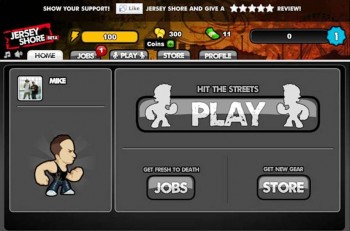 As of the moment, it has recorded 14 million active users. This game is actually simple and easy to play since it is comparable to the Zynga's Farmville, wherein you just need to earn coins by doing or finishing all the tasks that will be required from the players.
5. Indiana Jones Adventure World
If you have watched the movie entitled Indiana Jones, you know exactly how this game would work for you. It has more than 16 million users, which is actually produced by Zynga, who has popularized and created the original favorite game on Facebook, which is Farmville. The game begins through multiple quests or exploration in different worlds where you could find treasures and at the same time, traps, and other challenges, that make each stage exciting.
4. Sims Social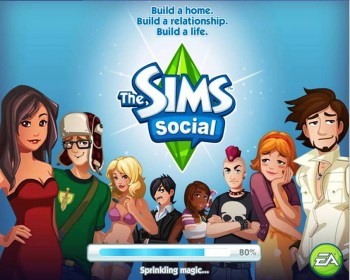 This is one of the games, which was introduced at E3 Conference 2011 as part of the series of video games. The whole concept of the game is to build, and decorate a home while looking for basic needs for Sims. It is actually an interactive game wherein it has more than 41 million users up to date.
3. Empire and Allies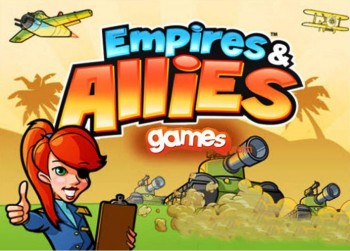 This is an inspired City Ville game, but the difference is that the player is allowed to use guns. The story of the game is about the mysterious raven that has formed powerful forces. You would be the one to fight against that raven by collecting important tools, and sources as you begin the war such as oil, wood, building of new homes, and forming military bases.
2. The Legendary FarmVille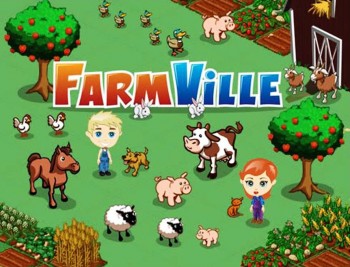 When Facebook came to its popularity upon its introduction, this is one of the most sought and played games along with Mafia Wars. Hence, it is the creation of Zynga, which is actually a virtual farming game wherein its player would serve as a farmer where you would experience the feeling of planting crops, harvesting them, breeding animals, which basically shows the farming job. Up to date, it has over 11 million users averaging on a daily basis.
1. Build the City Ville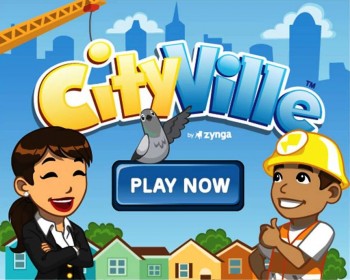 It has surpassed the popularity of Farmville, which just got the second spot. It has more than 55 million users. The concept of the game is to build your city wherein a player of this game would be a mayor. You would build stores, foodies, corporations, and business expansion. It's the Facebook addict user's favorite.
However Zynga is not included in this list but Zynga Poker is still the most favorite Facebook Poker Game and if you want to buy Facebook poker chips you can do it here on Pakistan Poker Chips