Heath Andrew Ledger was born in Perth, Western Australia on 4 April 1979. He had been interested in acting his he was a kid and joined his school's acting club playing different parts. He entered into acting through Australian television and then later Australian films in the 1990s. To fulfill his dreams of acting in a bigger market for a wider audience, he went to Hollywood. He did 19 films altogether and most of them are a success. He is the second person to be nominated for an Oscar posthumously and the first one to win it. He died on 22 January 2008 due to accidental overdose. His performance in The Imaginarium of Doctor Parnassus was later completed by other actors. He also directed a few music videos. He married Michelle Williams in 2004 and divorced her in 2007. They together had a daughter named Matilda. He is considered to be one of the finest actors to have ever graced this profession. Here are 10 of his best movies
Heath Ledger Movies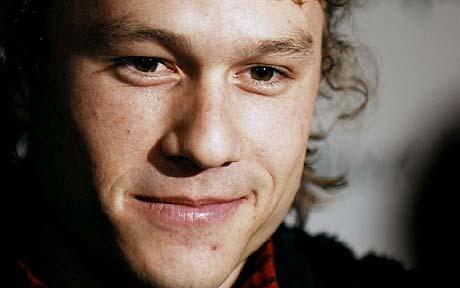 10. The Brothers Grimm (2005)
It is a fantasy adventure film directed by Terry Gilliam who also did the film with Heath, The Imaginarium of Doctor Parnassus (2009). Matt Damon stars alongside Heath in this film as the Brothers Grimm who are fictitious portrayed to be traveling con-artists in French-occupied Germany during the late 18th century. From their various adventures, Jacob "Jake" Grimm writes his stories and fairy tales. The interesting thing is that the film has been shot in Czech Republic. It went through a lot of backstage trouble with production. Though the film received mixed reviews, fans of Heath will find him in an obnoxiously different role with a humorous touch. He played being silly before this role, but not in a period film.
9. The Four Feathers (2002)
It is an action-drama film directed by Shekhar Kapur who prior to this film directed Elizabeth (1998). The film is based on the 1902 novel of the same name by A. E. W. Mason, but portrays an alternate version of events. The film tells a fictional story of a young man, played by Heath Ledger, who is accused of cowardice by his four friends and is given four feathers for this. Historically, it is set during the British army's Gordon Relief Expedition in Sudan that happened in the late 1884 and early 1885. The film also stars Wes Bentley, Djimon Hounsou and Kate Hudson. Although the film did not receive much credit for its lack of imagination, Heath's performance is to be noted and played the role with integrity.
8. The Patriot (2000)
It is a historical war film by Roland Emmerich who made such films as Universal Soldier (1992) Stargate (1994), Independence Day (1996) and Godzilla (1998) prior to this film. It tells a fictional story set in rural York County in South Carolina of an American family that ends up fighting the American Revolutionary War. However, the character of Benjamin Martin is inspired from historical people that include Continental Army officers Francis Marion, Andrew Pickens, Thomas Sumter, Daniel Morgan and others. Heath Ledger plays the role of Gabriel Martin who is the eldest son of Benjamin and decides to join up with the Continental Army against his father's wishes and gets killed during a British attack. For this performance Heath won Blockbuster Entertainment Awards Favorite Male Newcomer. Although it was just a supporting role in the film but it was a performance which was very strong and memorable.
7. Candy (2006)
It is an Australian romantic drama film adapted from Luke Davies' novel Candy: A Novel of Love and Addition. It was directed by Neil Armfield in his directorial debut and stars Heath Ledger along with Abbie Cornish and Geoffrey Rush. Heath played the character of Dan which was based on the author's life partially, who was very impressed by his performance on screen. For this role, Heath was nominated for Australian Film Institute Award for Best Actor in a Leading Role along with other nominations. He was invited to join the Academy of Motion Pictures Arts and Sciences after this film. He played a young heroin addict who is in love and wanted to abandon his addiction to have a normal life.
6. Two Hands (1999)
It is an Australian crime movie directed by Gregor Jordan as his debut. The man leading man is Heath Ledger who played the character of Jimmy, who is a young man in debt to a local gangster. The film also stars Bryan Brown, Mariel McClorey, Evan Sheaves, Susie Porter, and Rose Byrne. It won the Australian Film Institute's Award for Best Film of the year. Heath was nominated for the Best Actor. The film was released in 2005 in DVD in the U.S. hence it is not well known to the audiences there, which means that they did not had a chance introduction with Heath in one of his first major leading roles. The film is humorous and Heath's performance is genuine. It is a good-watch for someone who is a fan of dark-comedy. Some critics have even compared to being Australia's Goodfellas.
5. 10 Things I Hate About You (1999)
It is an American teen romantic comedy film directed by Gil Junger who also debuted with it. Heath plays the role of Patrick Verona, who is a rebel and a rough teenager with a tough outlook on life. the film is based somewhat on William Shakespeare's The Taming of the Shrew and entitled after a poem written by Katarina "Kat" Stratford, played by Julia Stiles, where she describes her strange kind of relationship with Patrick. The film also stars Joseph Gordon-Levitt, Larisa Oleynik, David Krumholtz, and Larry Miller. The film was a huge success and shot both Stiles and Ledger into stardom. Although both Stiles and Gordon-Levitt received nominations in acting categories for different awards, but Ledger's performance was sidelined in this case. However, he was nominated for Best Musical Performance for the song "Can't Take My Eyes Off You", singing which he also showed us where else his talents reside.
4. A Knight's Tale (2001)
It is an action-adventure film written, directed and produced by Brian Helgeland. The film is interesting despite the simplicity in its characters and not so different a plot line. But the acting of Heath as well as other actors has delivered the script and made it into a good movie. Heath received two awards nominations for this film along with Shannyn Sossamon, who plays the lead female role. Heath plays the main character of William Thatcher, who is a peasant fantasizing to be a knight someday. He pretends to be one in order to compete in jousting tournaments. Going along acting as a knight he falls in love with a noble lady and befriends Edward, the Black Prince of Wales as well as the famous English poet Geoffrey Chaucer. In fact, the title of the film has been taken from Chaucer's Canterbury Tales. Despite being in good books of the audiences, the film has been criticized for its false publicity claims by creating fake reviewers who gave it good ratings.
3. Brokeback Mountain (2005)
It is a romantic drama directed by Ang Lee based on the 1997 short story of the same name by Annie Proulx. Heath's co-stars are Jake Gyllenhaal, Anne Hathaway and Michelle Williams. The film depicts a complex sexual tension between two men in the American West form 1963 to 1983. The film was recognized as well as the performances of its actors. It had eight Academy Award nominations at the 78th ceremony and won three, including Best Director. It is all at number 10 in the highest grossing romance films of all time. Heath had multiple nominations for his unique performance and won many including Australian Film Institute International Award for Best Actor. However, the film itself faced criticism, controversies and a lawsuit from Randy Quaid.
2. Ned Kelly (2003)
This drama film is directed by Gregor Jordan and stars Orlando Bloom, Naomi Watts and Geoffrey Rush along with Heath Ledger who plays the real-life titular character of Ned Kelly. He was a legendary bushranger in northeast Victoria. The events of Irish and English tensions of the 19th century Australia have been shown due to which he takes arms against the government. This film is a remake of 1906 film called The Story of the Kelly Gang, which is considered to be the first feature film ever made. The critics praised Heath's performance of Kelly especially his internal dialogue voice over. He was nominated for AFI's award for best actor along with Film Critics Circle Award for Best Actor. This portrayal of Ned Kelly by Heath is a memorable one which is hard to surpass.
1. The Dark Knight (2008)
This American superhero film is produced, directed and co-written by Christopher Nolan. It stars Christian Bale, Michael Caine, Gary Oldman, Aaron Eckhart, Maggie Gyllenhaal and Morgan Freeman along with Heath who played his Academy Award winning role of the Joker. He also won many major awards for in various ceremonies for celebrating films annually. It is considered to be the best performance by Heath in his career. He passed away six months before this film got released. The film was dedicated to him partly. His performance was not digitally altered but kept as he did it. His performance is considered to be one of the best ever given in cinematic history. Not only is this one of the great performances by Heath but also a memorable one due to the character he created with his unique, insightful talent.