The Super Bowl is coming on February 5, and many football fans are waiting for the chance to see the clash of the titans all over again. The New York Giants and the New England Patriots have crossed paths before in Super Bowl XLII where the Giants, being a wild card team, has beaten the undefeatable record of the Pats. Aside from checking on the team, fans and enthusiasts alike are looking for the top 10 players that may perform their best in the upcoming Super Bowl.  Below is the list for best performances Expected in Super Bowl 2012.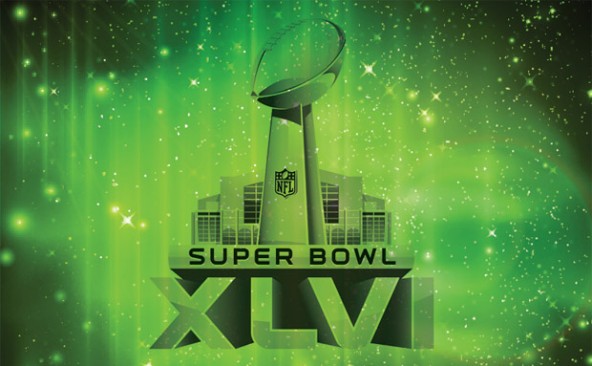 See Also: Best Super Bowl Games Ever
10. Vince Wilfork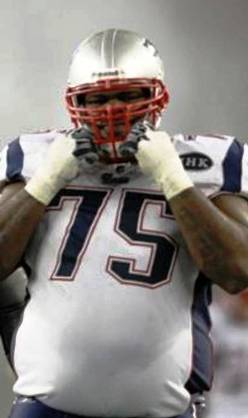 Vince Wilfork plays as a defense tackler for the New England Patriots, specifically in a nose tackle position. He debuted in 2004 for the same team, where he never joined in any other team. Due to his large built and heavy weight, this defensive tower can prove himself worthy for the defense plays. During the 2011 season, he has recorded 3.5 sacks, which made him listed as one of the roster members of AFC's 2012 Pro Bowl.
9. Ahmad Bradshaw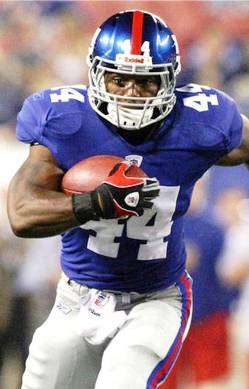 Before he played for the New York Giants in 2007, he was well recognized during his high school days, thanks to his amazing stats of 5,265 yards and 92 touchdowns, which was a combination of his junior and senior game data. He was named as Virginia High School League AA player of the year. In the 2011 season, he scored three touchdowns against the Buffalo Bills, and adding six more in other games, which made his highest career mark. Bradshaw plays as running back for the Giants.
8. Hakeem Nicks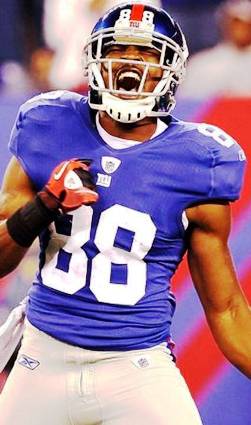 Hakeem Nicks is one of the fresher players for the Giants, where he played as wide receiver since he was undrafted for the team since 2009. ESPN's analyst, K.C. Joyner gave positive remarks on Nicks' performance where he mentioned that he has the potential to be one of NFL's best wide receivers due to his better route running skills. For 2011, he run 1,192 yards with 76 passes, and even made 7 touchdowns before the Super Bowl.
7. Victor Cruz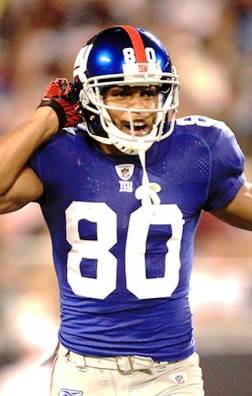 Entering to the New York Giants in 2010, Victor Cruz is playing as a wide receiver that has performed many feats despite his lesser years of experience in professional football. His biggest game was that when the Giants faced the Jets in August 16, 2010 where he greatly contributed to the 31-16 score by catching 6 passes in 145 yards and making 3 touchdowns. In the title game for the Super Bowl XVLI slot against the 49ers, Cruz exerted 10 catches for 142 yards in just the first half alone.
6. Jason Pierre-Paul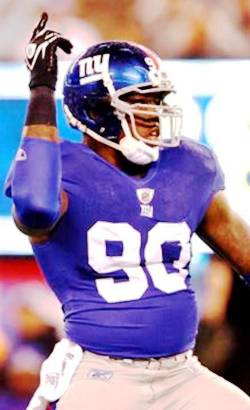 Another fresh player for the New York Giants in 2010, Jason Pierre-Paul, or JPP, plays in the defensive end for the team. However, there is something amazing in him as he achieved a rare feat in the 2011 season of recording 65 tackles, 16.5 sacks, 1 safety, and 2 forced fumbles, as he is the first player in NFL history to make a sack, forced fumble, and field goal block in the same game. He has been named as First-team All-Pro due to this performance.
5. Wes Welker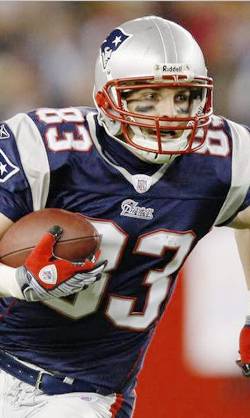 Wesley Carter Welker, or Wes, has been undrafted in 2004 where the New England Patriots is his third team, after playing with the San Diego Chargers and the Miami Dolphins. His wide receiver function works well with him as he has achieved the most receptions in a single game, most receiving yards in a single game, and longest reception for the Patriots. He has reached 500 receptions in just 70 games, which is an NFL record.
4. BenJarvus Green-Ellis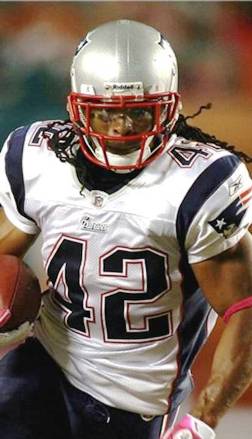 Known famously as "The Law Firm" due to his unique name that can be mistaken with that of lawyers, BenJarvus Jeremy Green-Ellis has been playing as running back for the Pats since 2008. The Giants may have a hard time making this chum fall, as he was never fumbled in his whole professional football career. He has finished the 2010 career gaining stats of 229 carries in 1,008 yards, and making 13 touchdowns.
3. Rob Gronkowski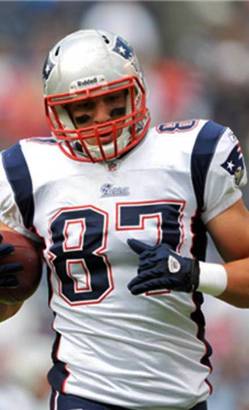 Rob Gronkowski is one of the newest team members of the Patriots in 2010, but he is definitely not so young in performance and experience. Playing at tight end, he has achieved 17 touchdowns, 18 total touchdowns, and most receiving yards of 1,327 in the 2011 season. If he has been recognizable alone, he becomes twice as good with fellow tight end player, Aaron Hernandez. They are the only tight end players in the Pats, where they have achieved 169 receptions, 2,237 yards, and 24 touchdowns in just one season.
2. Eli Manning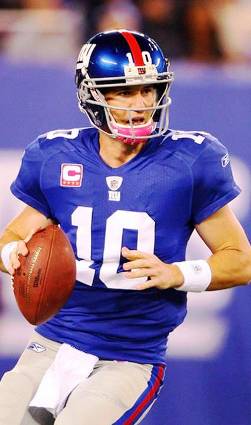 Quarterback Eli Manning of the New York Giants has the said team position literally running in his blood, because his brother, Peyton Manning and his father, Archie Manning have all been quarterbacks in NFL. His MVP win was obtained after Super Bowl XLII where they have won the game as a wild card team against the formerly undefeated Patriots. For Super Bowl XLVI, he will be leading the team again where they have to prove that the Pats will be defeated again. He achieved various franchise records including 359 completions, 4,933 passing yards, and the longest completed pass of 99 yards.
1. Tom Brady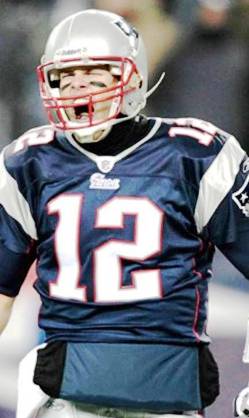 Known to be one of the greatest quarterbacks in NFL history, Tom Brady has led the New England Patriots into joining Super Bowl XXXVI, XXXVIII, XXXIX, XLII, and XLVI, winning half of them for the last 10 years of his football career since he was undrafted in 2000. He has been hailed Super Bowl MVP twice and NFL MVP twice also, aside from Joe Montana. He achieved 36 touchdowns in 5,235 yards.
What do you guys think which players are going to perform their best in super bowl 2012? let us know by using the comments section below.