The first cars were created to provide an easier and quicker way of traveling from one point to another, in the most feasible and functional way as possible. However, as more and more people are getting the hang of car production and design, even developing formulas for faster and better vehicles, the battle now goes to appearance, performance, and speed. The fastest vehicles are no longer easy to simple street, and even race driving, due to their almost unspeakable fastness. Check on this list of the 10 fastest cars in 2012
Fastest Cars 2012
10. Ascari A10, Pagani Zonda F

Both speeding at 215 mph, the Ascari A10 and the Pagani Zonda F have their specific features for claiming such speed records. The first car, being the British maker's 10th anniversary supercar, can climb up to 60mph in less than 3 seconds, thanks to its V8 engine that can reach a max rpm of 7500. The Zonda F has been built with carbon fiber frame, and it can go 60mph in 3.5 seconds. It has a different Mercedes-Benz AMG 48-valve V12 engine that explains the burn.
9. Lamborghini Aventador, Pagani Zonda Cinque Roadster, Ferrari Enzo, Jaguar XJ220
Four different cars from four different models where all are vying for the 217mph mark. The Lamborghini Aventador is expected to bring the scene to the hyper cars, with a 6.5L V12 engine that goes to 60 at 2.9 seconds, while the Pagani Zonda Cinque Roadster can go at 60 in 3.4 seconds, thanks to its Mercedes Benz AMG Turbo V12. Ferrari Enzo goes head to head with Pagani with the same speed entry, while utilizing a 6.0L 48-valve V12. Jaguar XJ220 is the slowest in this group with 60 to 3.8 seconds via a Twin Turbo V12, going max with a 5-speed manual transmission.
8. Noble M600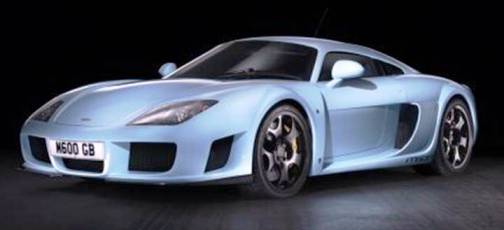 Known for its simplicity and beauty, while displaying that futuristic appeal, is what makes the Noble M600 worth the recognition to many sports car lovers anywhere. With a Yamaha 4.4-liter Twin Turbo V8 that meets 60mph in 3.7 seconds, and a Graziano 6-speed manual that achieves the 6800 RPM run at 223mph max speed, this specific noble may be heralded by different kings and royalties.
7. Gumpert Apollo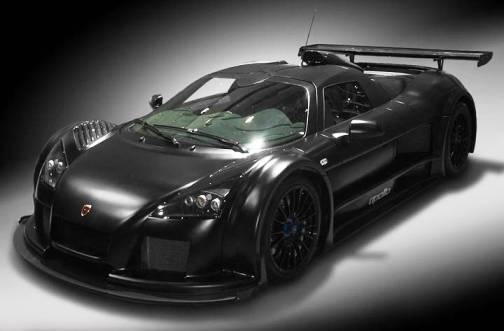 The Gumpert Apollo is the first vehicle line created by an engineer who worked at Audi, by the name of Roland Gumpert. The aerodynamics of this supercar is amazing that it can run on the roof of a tunnel at 224mph with no issues. It can go to 60mph for only 3 seconds flat because of the 6-speed automatic-manual that can make Gumpert Sportwagenmanufaktur one of the greatest in its class.
6. McLaren F1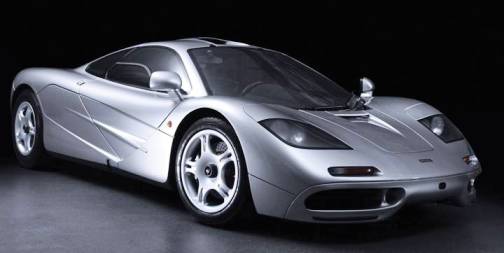 The McLaren F1 has been created to blur the line between F1's and sport cars, where its designer, Gordon Murray has became successful in this pursuit as he previously designed other fast cars for Brabham and McLaren. Despite of being simple, its V12 Mid Engine RWD can boost the wheels at a max speed of 240mph in 6-speed manual transmission, which roars at a hasty 7400 RPM.
5. Koenigsegg CCX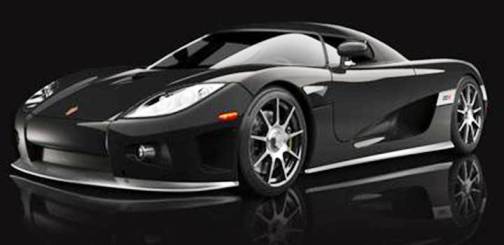 Despite the company Koenigsegg has been creating fast cars with the looks that can kill, the CCX has been created in order for the car maker to penetrate the US market, which can be quite challenging. Just like the Ascari A10, the CCX is has been the maker's 10th anniversary unit. The Competition Coupe Xtreme, can zoom at 245 mph with a 32-valve DOHC V8, and can make entry at 60mph in 3.2 seconds due to a quick shift at 6-speed manual transmission.
4. Saleen S7 Twin-Turbo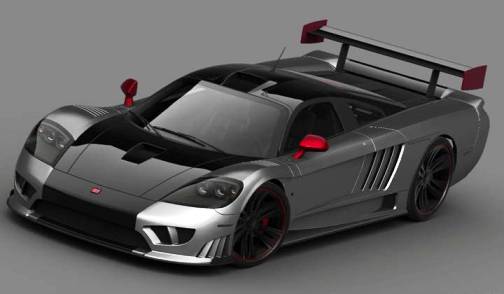 Most supercars have been created in foreign shores, particularly in Germany, Italy, and the rest of the European countries. However, an American by the name of Steve Saleen wanted to have a supercar that has been made and to be sold in the American shores. It can go to 248mph with a Twin Turbo V8 and can even go from zero to 60 at 2.8 seconds.
3. SSC Ultimate Aero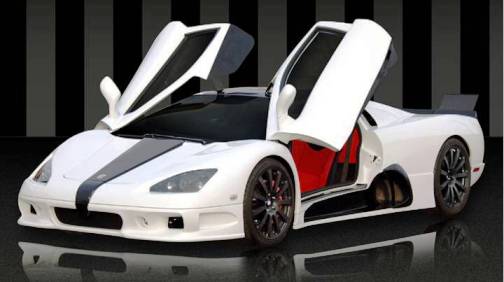 The SSC Ultimate Aero has bagged the fastest car title back in 2007, but was lost to current number 1 title holder, Bugatti Veyron Super Sport in 2010. A dedicated engine, SSC Designed V8 has made it possible to make the car run at 257mph max, and 60mph in just 2.7 seconds, and a max RPM of 6075.
2. Hennessey Venom GT, Koenigsegg Agera R

From Britain and Switzerland come two speed demons known as the Hennessey Venom GT and the Koenigsegg Agera R, which both runs at 260mph. The Venom GT is understood to be a vehicle that pushes for perfection as it has an amazing 6.2-liter LS9 V8 Twin Turbo engine and a Ricardo 6-speed manual transmission. On the other hand, the Agera R is claimed to be very close to stealing Bugatti's throne due to its 5.0 liter Twin Turbo V8 that can shift into 7-Speed dual clutch.
1. Bugatti Veyron Super Sport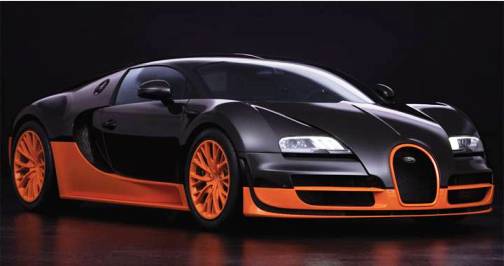 This vehicle may be the first US mass produced car that can go at 267mph because of its special 8.0L W16-Cylinder, 64v DOHC Quad Turbocharger engine with a 7-Speed Dual Clutch direct-shift Auto transmission. It also claims to have the fastest entry transition speed from zero to 60mph at only 2.4 second.
Lest us know bu using the comments section below that how do you rate our list of top 10 fastest cars in the world – 2012