Valentine's Day is a special day to all couples, but the success of it also depends on the kind of planning being initiated and done primarily by men. Whether it is the preparation for a first date with someone that you do not know or it would be the nth times for this year but the essence of celebrating the day does not change. It still excites and tickles everyone not because of the gifts that women might receive but because of the efforts that men have exerted in general. Here are the 10 tips to make that day memorable where these things cannot be repeated.
10. Don't Make Her Feel that She Can Boss Around With You
Yes, men in general try their very best to impress and please the girl that they love and want, but it does not mean that you would make her feel that she can boss you around. Women love men who could control them in the way that they recognize your authority and masculinity.
9. Don't rush your date
Make sure that when you invite your wife, fiancée or girlfriend on a date that you are prepared and you do not do it on the day itself. It will give an impression that you do not value the day, the same way that you do not treat her as a significant person. Set an appointment in any restaurant or place a week before the day so she'll know that she's an important person in your life.
8. Don't Discuss Your Past Relationships
This is one of the most common mistakes of men, especially if they are trying to impress their date for the first time and want to get their big yes. Talking about your past relationships and dates will not help but it would even bridge the gap that might turn to misunderstandings and arguments.
7. Don't Send the Same Message Found Online
It is true that women in general love to receive messages written on a card. Although it is conservative and far from conventional but they love simple things more than expensive stuff that men think most of the time. Hence, make sure that they are not copied from any online forum but it should be yours and original. Take time to express your feelings through a pen.
6. Don't Give Her the Same Gift
Do not repeat the same gift that you gave her on the past Valentine's Day or try to follow the same ideas from other guys. Take time to search on something that she really loves where she would feel that it is not one of the ordinary. It does not need to be expensive where an old adage says, "It's the thought that counts".
5. Don't Try to Stare on Other Women
Of course, you would see gorgeous women dressed up that day but do not try to steal a stare to them on your date. Instead of a great date, it will turn to a fight. You should set your eyes on her and no one else.
4. Don't Set Any Plans on that Day
Do not set any appointment or meeting on that day. It does not matter if that would bring you more compensation if your relationship would be at stake. It won't pay a damaged relationship. Set your priority and remember that Valentine's Day is once a year only.
3. Avoid Debt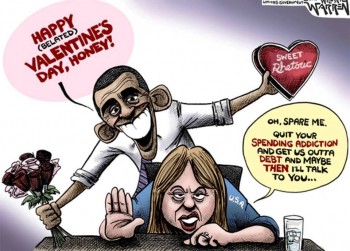 Do not try to impress your wife or your date too much when you do not have enough money in your pocket. You could build romantic memories that day just by being creative and resourceful. Focus on the things, which would build love and trust. You may find other ways where you can celebrate that day without feeling the effects of debt afterwards.
2. Don't be late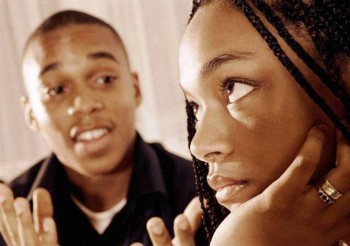 This is the primary rule not just at work and school but also most especially on your date. Everyone hates someone being late on a special occasion where it will send a wrong signal to your date that you do not love her or value her time that much.
1. Avoid Arguments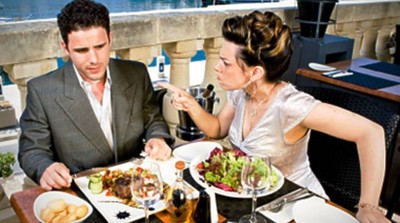 Do not initiate any conversations that would spark misunderstandings or fights. Make sure that day would be perfect between the two of you. Do not overdo everything but make everything natural where you can be yourself.