Creating concept cars is one way of showing to enthusiasts and fans that vehicle companies have a brighter future ahead of them. You can think of the slicker lines, sexier curves, cooler lights, revolutionary engine and design, and advanced features that cannot be seen or observed in existing production models. These are the things being anticipated in car shows and other vehicle exhibits that keep the vehicle production industry at its strongest. So, what are you waiting for? You can check the 10 best of concept cars for this year, and hopefully, they would not cost as expensive when they are officially included on the production list.
Concept Cars 2012
10. Kia GT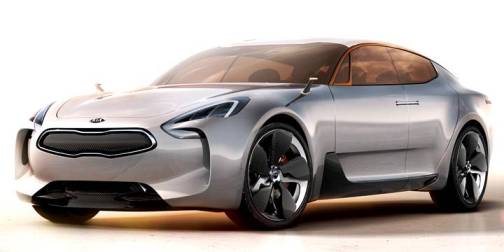 Kia has just created its first vehicle that supports rear-drive performance, as carried by the new Kia GT, which was introduced on the Frankfurt Auto Show in 2011. It has a turbocharged, direct-injected 3.3-liter V-6 engine that provides 390hp and 394 lb-ft of torque, better than the Jaguar concept. It also has an eight-speed auto transmission and its body has been made for that grand coupe look, making sure that it cannot be mistaken for any conventional sedan. Passengers and driver can get into the vehicle easy, thanks to its suicidal doors.
9. Lexus LF-LC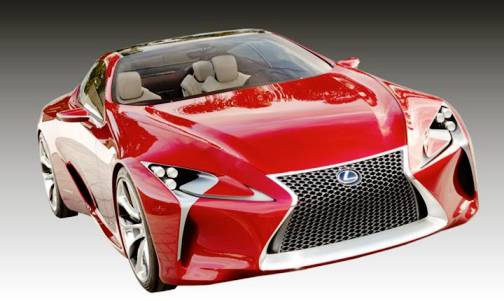 There are lots of concept cars these days that not only shares concepts, but would be seen as model pioneers for future production. The Lexus LF-LC is one of them and it shows a face that can make Lexus lovers like the brand even more. This has the most revolutionary architectural development when it comes to glass and design principles. It also has a Lexus Advanced Hybrid Drive, which has a front-engine and a rear-drive powertrain.
8. Scion FR-S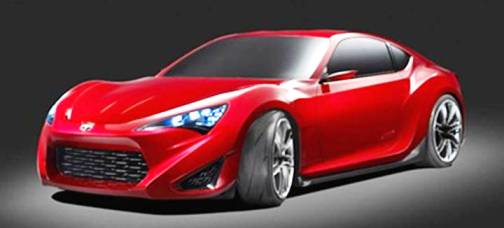 The Scion FR-S is the result of a Toyota-Subaru partnership in creating a rear-drive sports vehicle, while incorporating a front-engine, as obviously indicated on the FR-S moniker. This has also been inspired from a classic AE-86 Corolla for being famous as a balanced, powerful, and lightweight vehicle. Its 20-inch wheels also house 18-inch carbon ceramic brake rotors, just like a motorcycle.
7. Toyota NS4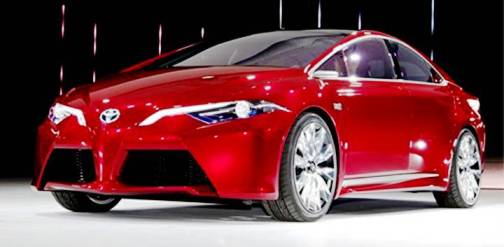 Aside from being one of the largest manufacturers in the world, Toyota also carries the flag of being the leader in hybrid vehicles. The NS4 touts to be the Prius of the future, as it also carries a similar hybrid system that can be seen in the Prius PHEV. It also has powered swan-wing doors, lift back design, and thinner A-pillars that can provide better driving visibility with lesser distraction. You can even be surprised that the vehicle interface and activation functions for air-conditioning, audio, and even battery charge or navigation functions are all buttonless, thanks to its smartphone, touch screen display that just goes WOW!
6. Mazda Shinari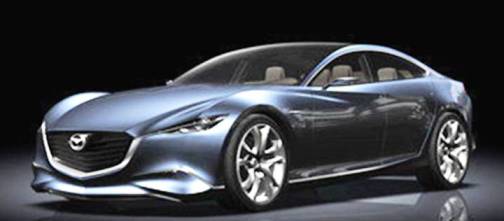 The Shinari concept makes sense with its standout Japanese eyes, and a name that means, "resistance to being bent", will become Mazda's model for its latest designs that will come out for the years to come. Kodo, the new design theme, will be replacing Nagare that has been incorporated for the Mazda RX-8, the current Mazda 2, 3, and 6. Due to its frame, with an amazing natural design to boot, plus a low-down, may make this the next RX-9.
5. Jaguar C-X16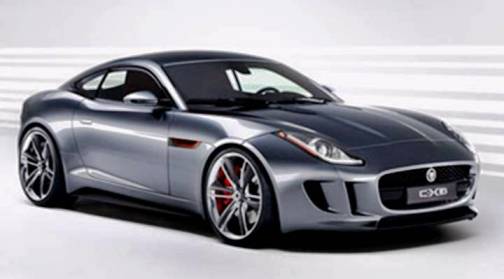 Another hybrid engine concept vehicle from Jaguar has arrived, with its supercharged, direct-injected, all-aluminum 3.0-liter V-6 that can go at 375hp and a mighty torque of 332lbs per square foot. It also has a Kinetic Energy Recovery System-inspired Push-to-Pass feature that can give an extra boost of 94 hp and 173 lb-ft coming from a supplemental gas supply. Its lithium-ion battery can also be charged on the road thanks to its regenerative braking method. The body is also embellished with a decent amount of aluminum.
4. Ford Evos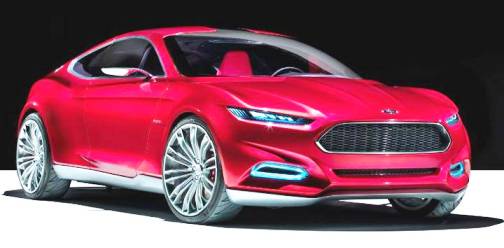 The Ford Evos has a special purpose in its build, an introduction of the designs and concepts that will be incorporated with the latest models beginning 2013. Fastback body style, an evolution of the hatchback, is all it is with the exterior, including doors that are incorporated hinged gull-wing style. It packs in a hybrid engine, which includes Cloud connectivity for powertrain options, which creates a personal touch to a driver's driving style.
3. Cadillac Ciel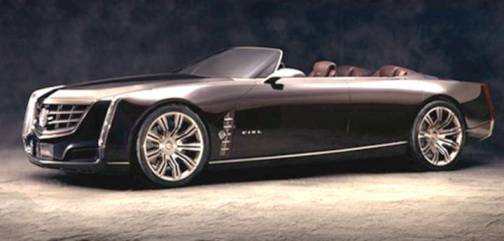 Derived from the word in French that means sky, the Cadillac Ciel is an open-top concept that is intended to be driven close at the coasts, due to its refreshing and stylish details. With a console box that goes all the way to the back part and four captain seats included, the Ciel guarantees as a sweet ride for the road lovers. It is also powered by a 425-horsepower, twin-turbocharged 3.6-liter V6 engine, and a hybrid system for gas and lithium-ion batteries. Its tires are also worth noting with its massive 22 inches of mighty steel and rubber.
2. Bertone Jaguar B99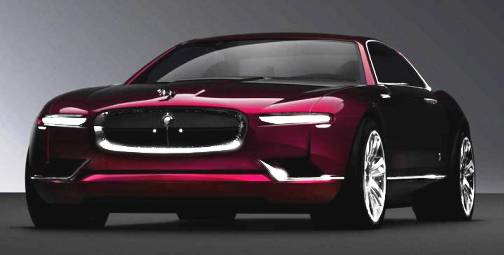 The Bertone Jaguar B99 recalls its roots from the 1970 model XJ Coupe back in the old days. One of the most apparent is the set of suicide doors, or vehicle doors that hinge from the left and right frames with no bars in between, a roomier in-car space, and an interior that can be simple but elegant at the same time. It has two 150kW motors located at the rear axles, and a conventional 1.4-liter gas engine. It can go to as much as 570hp and speed up at 434 miles.
1. Alfa Romeo 4C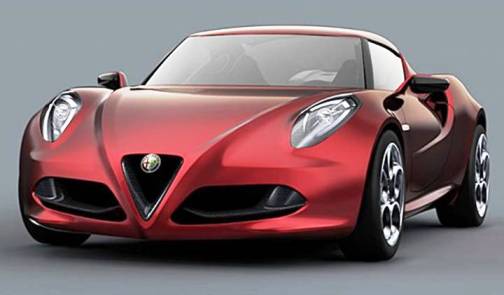 Aside from the signature Alfa Romeo logo that can blow you away, the 4C concept includes two main materials for its production: carbon fiber and aluminum. The style of the frame, including the placement of muscles from the back going to the front in a "V" formation towards the logo has been inspired from the 8C. It also flaunts its 1750 Turbo Petrol power unit and the Alfa TCT gearbox, not forgetting the Alfa DNA (Dynamic, Normal, and All-weather) selector.