Amidst the drama and action that some of the movies bring, that made everyone stunned and amazed because of the heartbreaking story and unique plot, people still find time to get out from the stressful routines of life. This is the purpose of comedy films because it pacifies and makes an individual happy, even just for some time. For this year, there are funny movies that one should look forward to, which would not only make you giggle, but would let your heart laugh out loud because of the simple lines and acts that brings temporary relief and happiness in each human soul. Here are the things that you should watch for, if you want to experience the happiest times of your life with these movies, below is the list of 10 most anticipated funny movies releasing in 2012
10. Silver Linings Playbook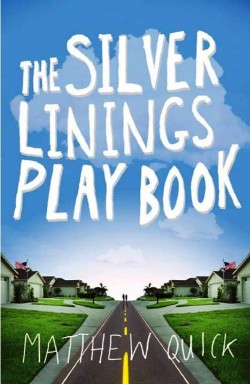 This movie will be released in November 2012, which is being led by Bradley Cooper, Robert de Niro, Julia Stiles, Chris Tucker, and Jennifer Lawrence. Its director is David O. Russell. The story is about a former teacher portrayed by Bradley Cooper, who has spent 4 years in a mental institution, in which he decided to live in his mother's place. He tried to revive the life that he had by gaining his wife back, through the help of his new comrade being played by Jennifer Lawrence. The movie focuses on depression and love.
9. Dog Fight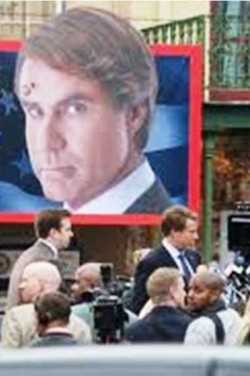 The movie's theme focuses on a political story about two politicians being played by Will Ferell and Zach Galifanakis, which happens to take place in South Carolina's small district. This is one of the most awaited comedy movies because it is timely to the 2012 US election wherein viewers could witness the circus and chaos that normally happens in the world of politics. It will be shown on the big screen on August 10, 2012 and its director is Jay Roach.
8. Gambit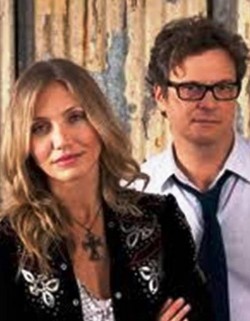 This is one of the sequel movies, which have been included in this list, which will be out in the movie screens by September 2012. It is being led by Colin Firth along with Alan Rickman, Cameron Diaz, and Stanley Tucci. It is actually a remake and inspiration from the 1966 movie of Shirley Maclaine or Michael Caine.
7. Neighborhood Watch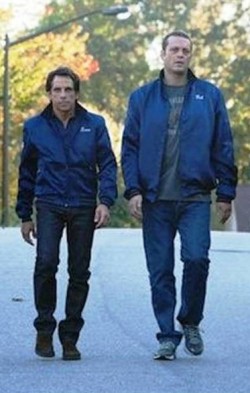 This movie will be out in cinemas by July 2012 where its casting is lead by Ben Stiller, Rosemarie DeWitt, Jonah Hill, and Vince Vaughn and directed by Frank Coraci. The story revolves about dads in the local neighborhood who volunteered themselves to watch and protect the whole community. Hence, the funniest part of the plot that everyone should look forward to is their encounter with aliens and how they have to destroy them.
6. Diary of a Wimpy Kid: Dog Days
Another sequel is included in this list, which is starred, by Zachary Gordon, Devon Bostik, Steve Zahn, Peyton List, and Rachel Harris. The story is about the plan that Greg has to make in fulfilling his original plan, which did not work out for the coming summer time.
5. Men in Black 3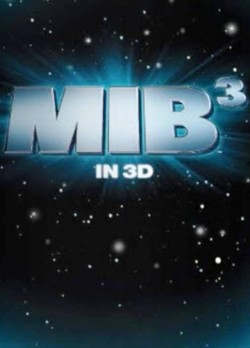 It is also a sequel produced by Columbia pictures where the cast is led by Will Smith, together with Alice Eve, Emma Thompson, Tommy Lee Jones, and Josh Brolin. It is directed by Barry Sonnen. It is all about the time travel and counter attack on the plot of the villain named Jemaine Clement, where Agent J met the younger Agent K, and going back to the future to finish business.
4. American Reunion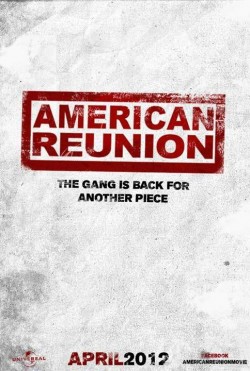 This is one of the hilarious movies that one should watch for, because of the high school reunion concept of the story, which will be shown on the big screen on April 06, 2012. Its stars are headed by Jason Biggs, Sean William Scott, Thomas Ian Nicholas, and Alyson Hannigan. It has two directors named Hayden Schlossberg and Jon Hurwitz. You will laugh on how they would reminisce their time as friends and how their naughtiness becomes evident even when they are already adults.
3. The Dictator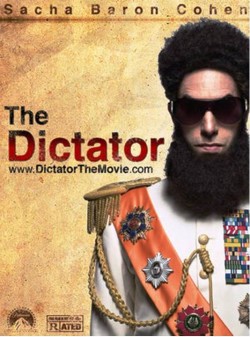 This is actually a Saddam Hussein inspired movie that revolves and focuses on its leading actor Sacha Baron Cohen, who plays as a dictator in this film. He wants to retain the power for himself where he does everything just to avoid the democratic government to happen. He is co-starred with John C. Reilly, Megan Fox, and Anna Faris. It is directed by Larry Charles and would be out in the movies by May 11, 2012.
2. Donny's Boy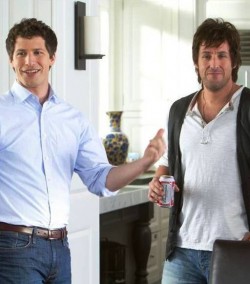 This is another Adam Sandler movie where he plays as a disagreeable father with his son being played by Andy Samberg, along with his son's fiancée who would be marrying soon in the movie. It is being supported by other artists in the film like Leighton Meester, Vanilla Ice, and James Caan, which is directed by John Morris and Sean Anders. The movie will be out on June 15, 2012.
1. A Thousand Words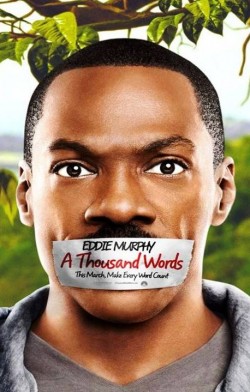 If you want to really laugh this year, then include this Eddie Murphy comedy film in your list. He plays a role along with Cliff Curtis, Kerry Washington, Clark Duke, and Clark Curtis. It will be out in the silver screen on March 23, 2012, which is directed by Brian Robbins. It is about a tree that Eddie Murphy found on his property where he plays the character of an agent wherein every time he says a word, a leaf falls from the tree that signifies the remaining life that he has on earth.