Are you aware that there are bicycles in this world, which are as costly as a luxurious car in your garage? bikes, or better known as bicycles, were introduced and created in the 18th century. It became one of the most common modes of transportation, which in fact, has reached to about 1 billion bikes that have been manufactured across the globe. Do not be mistaken in associating it with motorbikes because bikes are not powered by any other fuel or electrical means but mechanical methods alone. It is used for short-distance travel compared with motorbikes, which is fueled and powered by gas or fuel. Hence, you might now know that your high-end cars are not comparable to the edgy prices of these bicycles for this year, 2012. Below are the 10 most expensive bicycles in 2012
10. Trek Speed Concept 9.9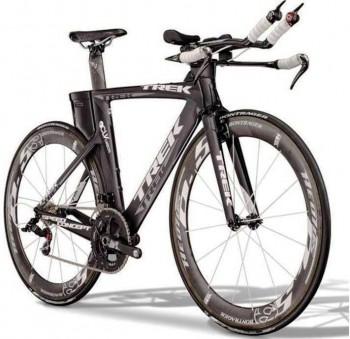 This is one of the top line bikes that have been introduced in the market, which is actually an upgraded version of Speed Concept 7 Series that has projected one customization, integrated brake, handlebar, and storage. It is made in the USA and the United Kingdom. In fact, it is recognized as the fastest bike in the world. Its price is £7,500 or $11,704.64 and it is under the road bike category.
9. Cannondale SuperSix EVO Di2
It is known for its lightness that is why it carries the title as the lightest bike in the world today. It weighs 695 grams and 142.3 kg. It has the best characteristics based on its stiffness, balance of light, and efficiency, since it is made of carbon. Its best feature is the speed save that makes the bike roll faster than regular types. Of course, in exchange of that is the price of $11,860.70.
8. Scott Plasma Premium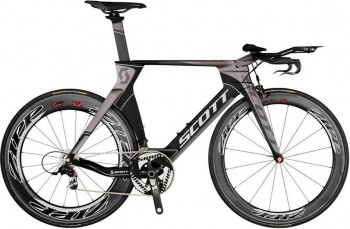 This is another road bike, which is best for all triathlon athletes and is also best for all racing competitions, especially during practice sessions. The frame itself is made out of the IMP Technology, where it has a Plasma 3 seatpost, HMX-NET, 1" carbon integrated, replaceable hanger; UCI approved 40508 Scott Plasma 3, and TT- Tri Geometry. Its current market price is $12,953.18.
7. Trek Remedy 9.9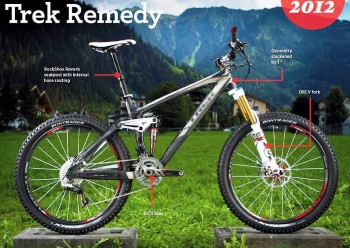 This is under the mountain bike category, which has a carbon armor protector wherein the 3 important parts of the bike as to its frame, fork, and gears are all part of the new tail-geometry. As to its frame, it has OCLV mountain carbon mainframe, ABP convert, E2 tapered head tube, full floater, and others. As to its fork, it has 23 float FIT RLC, trek DRCV Air spring, and other important parts. Lastly, as to its gears, it has SRAM XX 10 speed shifters, SRAM XX rear derailleur, SRAM X0 direct mount front derailleur. Its price is $13, 263.48.
6. Specialized Venge S-Works Di2
This is under the road bike type that has a couple of frames that make media rounds. The first element that you would recognize on this bike is the BB junction and downtube, bb shell that has a fully enclosed fiber tube. Also, the headtube is a narrow hourglass shaped front profile, frame has ferrules, and other details for rear shock, fork, and headset can be checked on the site where it is being sold. Its price is same with Trek Remedy 9.9, which is $13,263.48
5. Bianchi Oltre Dura Ace Di2 10sp Compact
It is under the category of road bike where it has a sleek and modern look, which is best for all experienced bike riders because of its Dura Ace Di2 10sp. Its frame is made of OLTRE Carbon x Electronic System with Ultra Thin Seat Stay, Headset 1.5"–1.13" and BB30 System. Its fork is full carbon HoC 1.5">1.13". It is one of the best performance bikes because of its rigidity. Its price is $13,421.13.
4. Scott Scale SL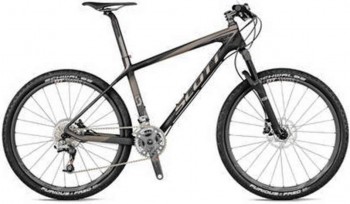 It is also one of the lightest frames ever manufactured and it is under the category of a mountain bike. It weighs 899 grams or less and it is built with Richey Superlogic components, DT Swiss carbon rims, and SRAM  XX. Yes, it is superlight that even the carbon experts have said that its scale is a 29er, and less than 949 grams that makes it the lightest bike made, which makes $13, 735.37 all worth the cost.
3. Scott Spark SL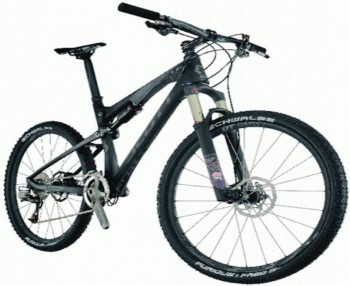 You might notice that it is almost the same with Scott Scale SL since they have the same price of $13,735.37. However, this is best for all athletes who are engage in marathons, all day fun, and stage races. In fact, one of its unique features are the Controlled DT Swiss Nude, wherein you can choose full lockout, full travel, and traction mode. It is built with SRAM XX and HMX Carbon Fiber Frame.
2. Cannondale SuperSix EVO Ultimate
After two years of development, finally, the Cannondale SuperSix EVO Ultimate is now in the market and it is extraordinary low as to its frame weight of 695 grams with size of 56 centimeters. It is for rigorous performance where it has been tested by most of the professional teams prior to its launch. It costs $13,735.37 and it is under the category of road bike.
1. Scott Foil Premium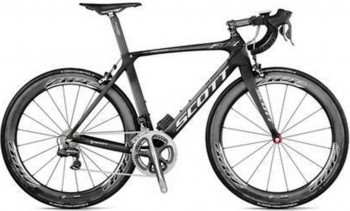 This is the most efficient bike introduced and created for this year. This is a perfect balance for all road-racing activities as to its lightweight, stiffness, and aerodynamics. It is made of Aero HMX carbon fiber frame, Zipp 404 carbon clincher wheels, and Shimano Dura Ace Di2. It is made for all road conditions because it is made in premium quality where it is priced at an expensive $14,827.99.