There is more to the dunes of Dubai than just seeing deserts all the time. And when it comes to the best restaurants in town, you can have more than eating cold treats or desserts as there are delectable selections that can make your palate and appetite go all the way. Explore the many restaurants and dining places in this majestic city and see what can be worth your spending, while satisfying your taste buds and making everything fit your budget. As you go to Dubai, you can see this list of the top 10 best restaurants in Dubai where you can dig it and eat to your heart's content.
10. Blue Elephant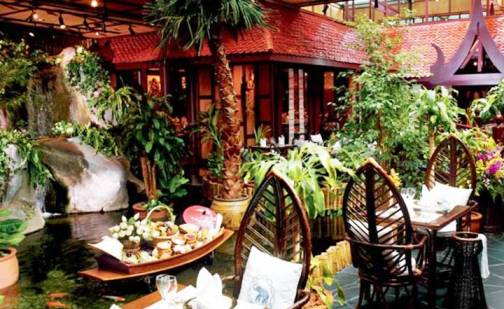 Thailand as being famous for roaming elephants provides a touch of blue, being Dubai's premiere Thai restaurant out there. You can feel the blue where the ambience will let you feel that you are no longer eating near the dunes of the city.
9. Zheng He's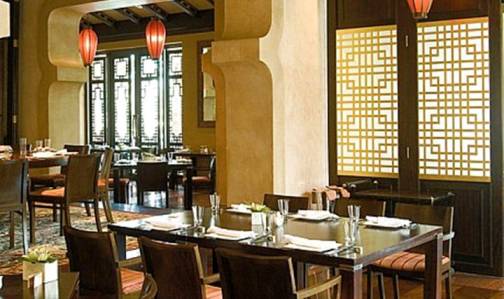 Zheng He's is a Chinese restaurant that presents menus that are interesting from basic appetizers to exotic desserts and snacks. With "New Chinese" selections that are far from the standard Asian selection, you will have a great time satisfying your Chinese food craving.
8. Shabestan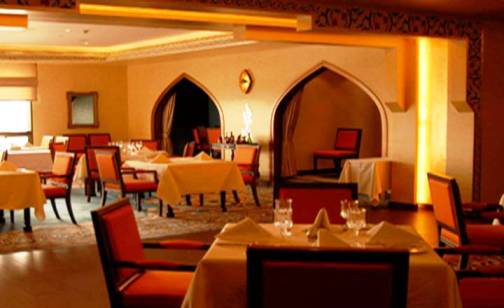 If you are for mysterious Persian cuisine that can put you in a trance, then enjoying Shabestan's ultra-tender and tasty meats will give you an excellent dining experience that is as inexplicable as the ancient world's best civilization.
7. Focaccia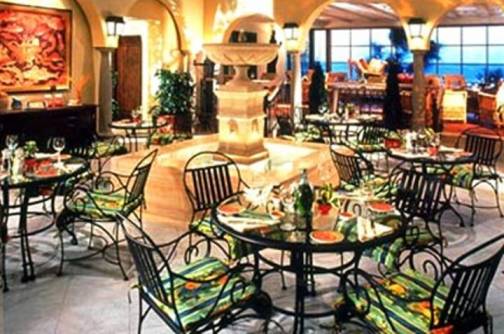 Authentic pizzas, hard hitting pastas, and that knock out even Sicilian seafood with deep and rich flavor are all available at the Focaccia. It offers Italian cuisine that can never be experienced any better in Dubai, a haven after the traffic jams nearby its busy streets.
6. Indego by Vineet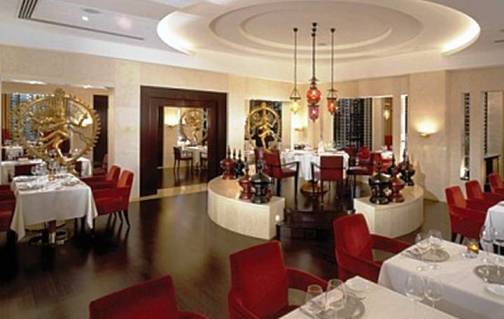 Indigo has been conceptualized by its Michelin Star Indian chef, Vineet Bhatia, when it comes to Indian food that presents a unique invitation of scents, flavors, spices, and tastes. Have you ever experienced eating a tandoori monkfish that has been embellished with green herbs and special spices? This special taste of India can give you a new twist.
5. Zuma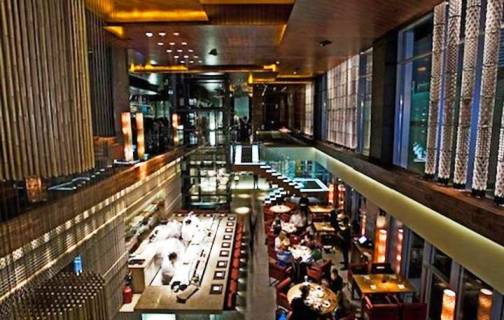 You may perhaps remember the ball-shooting game on PC, but Zuma in Dubai is a Japan-themed restaurant that provides the fusion of modern display and authentic Japanese cuisine, being made by the best skilled chefs.
4. Vu's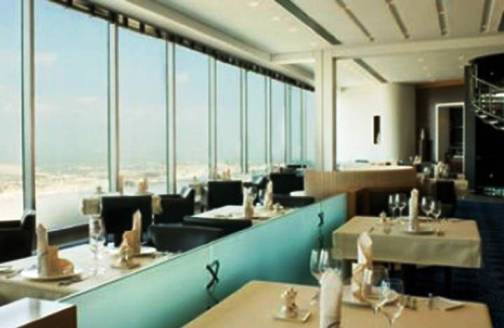 There is nothing better than enjoying sophisticated and enthralling European and French cuisine than enjoying it on the 50th floor of the Jumeirah Emirates Towers, and feeling that high while tickling your taste buds. Spending dinners in this place presents  an environment studded in sparkling lights outdoors.
3. La Petite Maison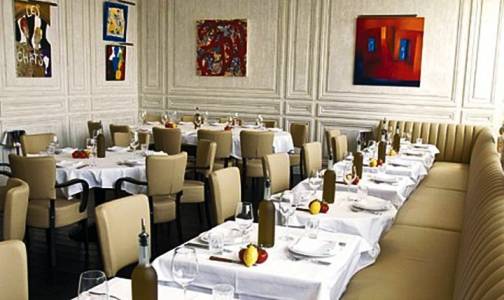 The French has been famous for their small but incredible meals that are packed and oozing with flavor and taste. La Petite Maison is not as little as its name suggests, since you can see and feel France in this joint, in a very obvious way with the paintings, the food, and especially the genuine French chefs.
2. Armani Ristorante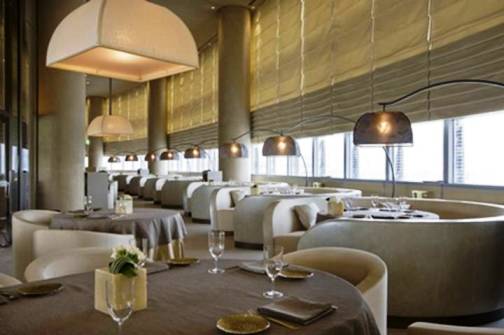 Owned by fashion designer Giorgio Armani, the Armani Ristorante, which resides within the Burj Khalifa, the quality of the food and the ambience can be as worth it as an Armani suit. This is class and refinement personified. Desserts are notable in this joint, thanks to bakers and artisans that have honed their craft with pastries, cakes, and other sweet treats.
1. Ossiano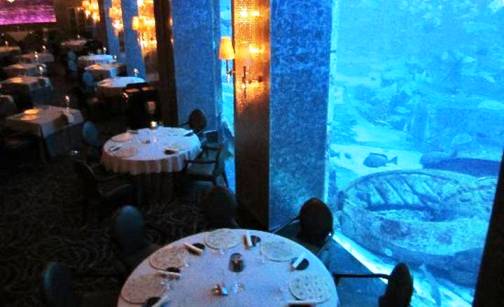 Care for some seafood fiesta extravaganza under the sea? Ossiano, as the name suggests, is a seafood restaurant located in the Palm Jumeirah Island, on the lower levels of the Atlantis hotel. Just imagine how tasty it is to eat scallops, oysters, crabs, or even lobsters while seeing the lush underwater life out the window.
I hope you have liked the list of best restaurants in Dubai please share your comments using the comments section below.