Sometimes us parents need a little inspiration to cope with the stresses and strains of bringing up an inquisitive young child. Hopefully these quotes will remind you what a great job you're doing and help you carry on when it's all getting too much. Why not remove your kid's artwork from the fridge door and put these quotes in their place instead!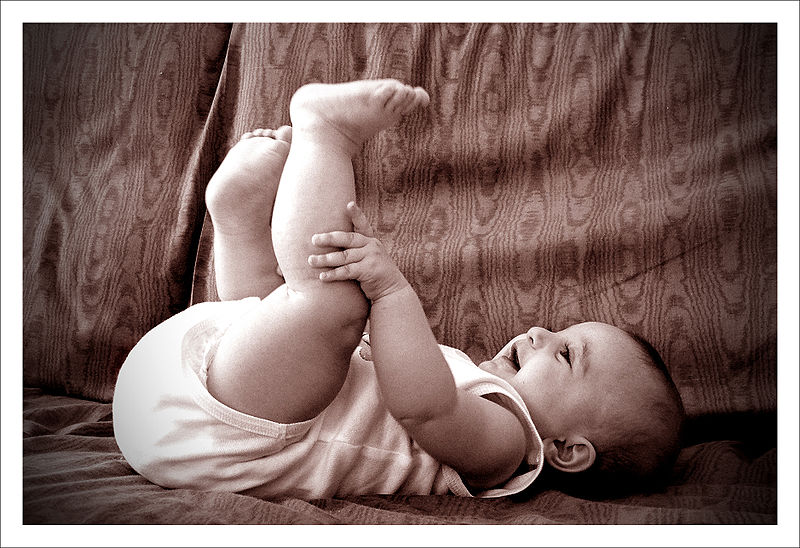 [A photo entitled 'Happiness' taken by Sabrina Campagna]
10. William Shakespeare: "The voice of parents is the voice of gods, for to their children they are heaven's lieutenants."
Shakespeare has something to say about most matters and parenting is no exception; he examined the subject in some depth in King Lear.
9. Bette Davis: "If you have never been hated by your child you have never been a parent."
This quote from American actress Bette Davis is very true but so too is author Mignon McLaughlin's observation that "a parent who has never apologized to their children is a monster".
8. Bill Cosby: "Human beings are the only creatures on earth that allow their children to come back home."
American comedian Bill Cosby had so much to say about parenting that he even released a book about the subject ('Fatherhood') in 1986. The book contains humorous advice such as the tip to call your child by a name with a vowel so that the sound carries more when you tell them off.
7. David Frost: "Love is staying up all night with a sick child – or a healthy adult."
This quote from British interviewer David Frost is a reminder of how the nature of love can change over the course of your life.
6. Lionel Kauffman: "Children are a great comfort in your old age – and they help you reach it faster too."
Author Lionel Kauffman clearly takes an endearingly philosophical attitude to parenting.
5. P.D. James: "What a child doesn't receive they can seldom later give."
English crime writer James created the famous fictional detective Adam Dalgleish and also brought up two daughters, Claire and Jane.
4. "How pleasant it is for a father to sit at his child's board. It is like an aged man reclining under the shadow of an oak which he has planted."
This quote is sometimes attributed to Voltaire and sometimes to Walter Scott – ownership of these words is definitely worth fighting over.
3. Chinese proverb: "There is only one pretty child in the world, and every mother has it."
This quote needs no further explanation.
2. Benjamin Spock: "What good mothers and fathers instinctively feel like doing for their babies is usually best after all."
American pediatrician Benjamin Spock wrote Baby and Child Care in 1946 – a book which quickly became a parenting bible. There are many pages in the book but it has a very simple message to parents: "You know more than you think."
And if this advice still leaves you short of inspiration then maybe quote number one from American screen writer Frank Howard Clark will help.
1. Frank Howard Clark: "A baby is born with a need to be loved – and never outgrows it."
James Christie writes for art and craft company Baker Ross