Summer is already up, and this is the favorite season for everyone, especially for those kids in countries, where summer is a signal for a long vacation after school. This is the time where everyone could go on a long vacation, and enjoy outing, and other family activities. It is also known as the hot or dry season. It happens on the months of May to June, but in some countries, it could be earlier in April. If you have not yet thought of places that you would like to visit this summer time, check these best places that would make this season exciting and fun.
Best Places to Visit During Summer
10. Disney Cruises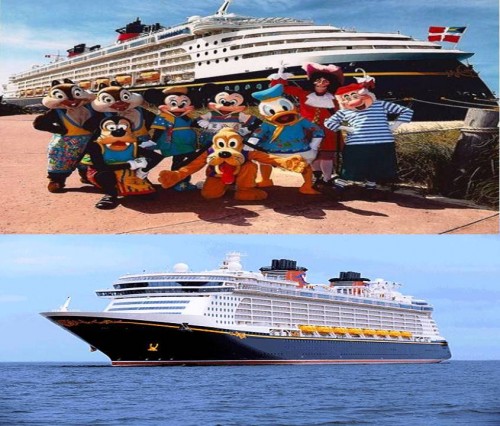 Summer is the best time to make extensive and enjoyable travels. Hence, Disney Cruises is the best program for all kids, where they could feel travelling around the world. You could ride in a Disney Cruise line where you could enjoy various cruises in the Caribbean, Europe, Mediterranean, and South America.
9. Enjoy the Grand Haven Michigan
This is an affordable way of spending summer without causing too much burden in your budget. You could enjoy a Caribbean feel, look, and atmosphere. The Grand Haven has crystal blue water along with its white sand beaches, where kids and adults could build traditional sand castles. It is found in Michigan, and anyone could enjoy the Grand Haven State Park, and its white sand while kayaking, seeing the musical fountain, venturing into fishing charters, and others.
8. A Glimpse of an Old Faithful Yellow Stone National Park
Enjoy your summer adventure at Yellow Stone National Park where groups of people can enjoy boating, park-touring, stage coaching, and enjoying their cabins or lodges. You could also find a restaurant in it. It is found in Wyoming.
7. Time Warp in the 50's at Rancho De Los Caballeros
Feels like you are living in early 50s in Wickenburg, Arizona because this rank has been in existence for more than 50 years. You could enjoy their known horseback riding activity, landscape golf, spa, and campfire cook outs while feeling the ambiance of living in the great frontier.
6. Drive to the Redwood National & State Parks
Enjoy your drive going to Redwood, wherein, you could see the biggest trees in the world. You could have a tour through their trees, stay in their tree houses, and play on the beach. It is found in the Northern part of California. You may also enjoy their popular zip line ride.
5. The World-Famous San Diego Zoo
When it comes to exciting adventures, San Diego is known for that. Hence, one of their popular places is the world-famous San Diego Zoo, wherein kids would love to witness and enjoy animals, things, 4-D movies, and visit the popular Lego-land, Sea World, and Seaport Village.
4. Friday Harbor at San Juan Islands Washington
This is located in Canada and Washington. It exhibits beauty and fascination with their precious pearls, especially their whales and beaches. You may also ride their ferry systems to tour around the island where you could visit the Friday Harbor, which is the number one destination at San Juan Islands.
3. A Disney Package for Disney World
Every one of us has dreamed that one day, we could visit and see the Disney World and shake or hold hands with Mickey Mouse, Cinderella, Goofy, and other friends. It is every little kid's fantasy to visit the best theme park in the world. In fact, this is not just a place for summer but a place that could be visited anytime of the year.
2. Visit the Largest Water Park: Noah's Water Park
Feel the enchantment of literally, the largest water park in the world. It is actually located at Wisconsin Dells, wherein, adults and kids could choose and enjoy 49 different rides, slides, and other spectacles. It includes the Scorpion Tail, which is their additional new ride out of their 49 rides. They have Black Anaconda, the largest Bowl Ride, 4D Dive, Four Children's Pools, two wave pools, and others.
1. The Water Park Capitol of the World: Wisconsin Dells
Aside from Noah's Water Park, Wisconsin Dells is a known water park capitol in the world. You could find 24 water parks, which includes Noah's Water Park. Indoor water parks are not yet included and counted. You could find the mega resorts along with their lodging, restaurants, spas, and water parks. One of the most sought rides at Wisconsin Dells is the hurricane family raft ride that must be part of your list.