Happily there are lots of great British male Olympians to choose from when compiling this list. I've chosen ones who have starred in the Summer, rather than Winter, Games; hence no place for Christopher Dean, John Curry or Eddie the Eagle!
Please let me know which athletes you think I've left out by commenting at the foot of this article.
10. Harold Abrahams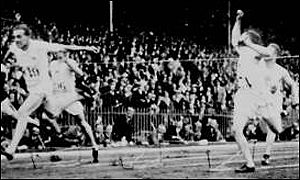 [Harold Abrahams (left) winning gold]
Harold Abrahams won gold in the 100m at the 1924 Olympics, beating several more highly-fancied American runners to do so. His triumph was immortalised in the 1981 film Chariots of Fire.
9. Eric Liddell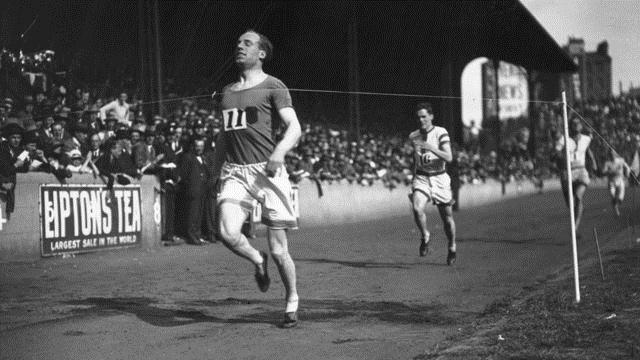 Scotsman Eric Liddell was a friend of Abrahams and the two men were expected to make the starting blocks of the 100m final. However, the religious Liddell refused to contest a heat on a Sunday and so had to concentrate his efforts on the 400m – an event in which he won gold with a world record time.
8. Linford Christie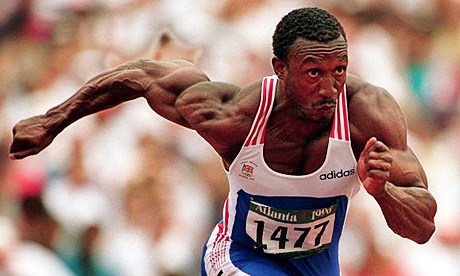 [Linford Christie (left) with Darren Campbell. Photograph by Klingon 50]
Christie became the oldest Olympic 100m champion when he won gold at Barcelona in 1992. He followed this up with a bronze medal in Seoul four years later (later upgraded to silver when 'winner' Ben Johnson was disqualified). Drug bans ruined Johnson's career and put a shadow over Christie's achievements – his sporting days ended with a two-year ban for taking an illegal substance. But he has consistently denied wrongdoing and there will always be Barcelona.
7. David Hemery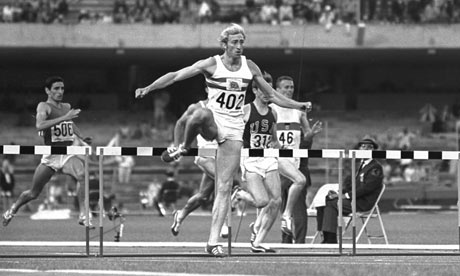 Hemery proved adept at coping with high altitude conditions when he won gold in the 1968 Mexico Olympics 400m event and picked up a bronze when defending his title four years later. The Englishman was a dab hand at other sports too; he won the multi-discipline TV contest Superstars in 1973 and 1976.
6. Alan Wells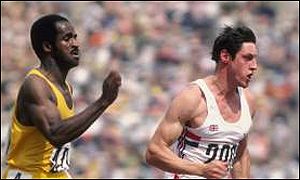 "Come on Alan! Come on Alan! Come on Alan!" The British commentary to the 1980 Olympics 100m sprint final might seem a little biased until you realise the voice that is drowning out David Coleman's commentary belongs to Margot Wells.
Margot was track-side as her husband Alan contested the final; roaring him to victory in a photo-finish final. Wells triumphed in an Olympics which was boycotted by the world-beating American sprinters but his thrilling victory remains one of the Games' most memorable moments for many British fans.
5. Duncan Goodhew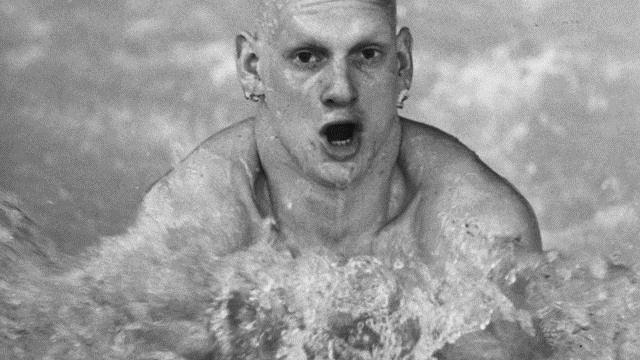 A rare condition meant that British Olympic swimmer Duncan Goodhew had a total lack of hair on his head and body. Perhaps it gave him a slight hydrodynamic advantage as he won gold in the 100m breaststroke final – an emotional triumph which endeared the likeable Goodhew to a worldwide audience of sporting fans.
4. Chris Hoy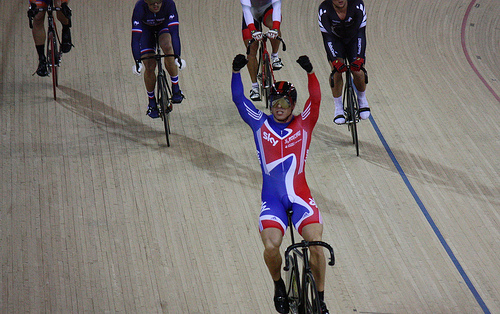 [Photograph by Sum of Marc]
The Scottish track cyclist downplayed his achievement of winning three gold medals during the 2008 Beijing Games by pointing out that cyclists have more chances to win medals than other athletes.
I think this British sporting star is being too modest – you deserved to win Sports Personality of the Year in 2008 and you're number four in our list Sir Chris!
3. Steve Redgrave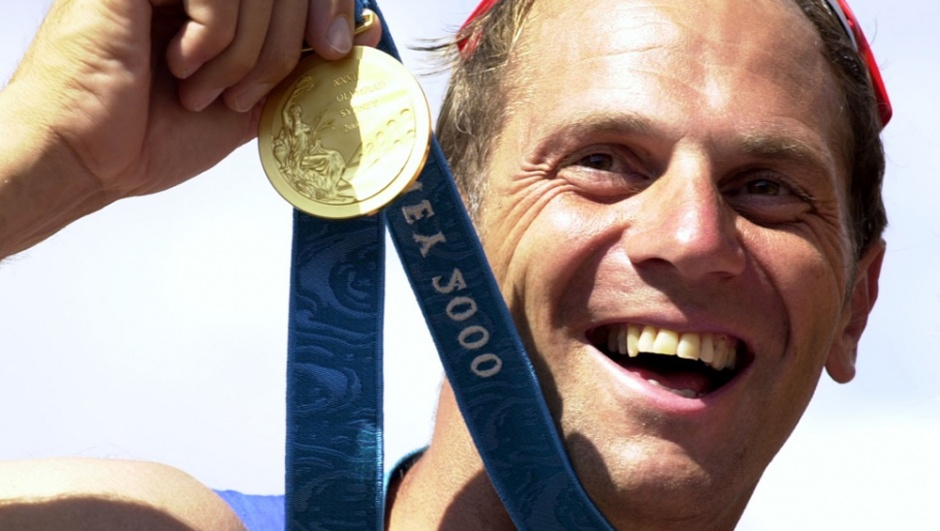 [Photo by Phil Guest]
Redgrave is another knight of the realm who will always be associated with Olympic glory. After winning a rowing gold medal at the 1996 Barcelona Olympics, the fourth consecutive Games he had triumphed at, he vowed that someone could shoot him if he ever got in a boat again. He went back on his word and back in his boat to add a fifth gold medal to his collection in the 2000 Olympics.
Honourable mention should also go to Sir Steve's team mates for helping him to gold – one of them, rosy-cheeked Matthew Pinsent, won gold at four consecutive Games.
2. Daley Thompson

[Photograph by Andy Wilkes]
Thompson was the golden boy of a golden era of British athletics. He won gold at the decathlon in Moscow in 1980 and successfully defended his title in Los Angeles in 1984. No stranger to inviting controversy; Thomson's behaviour at medal presentations was frequently unpredictable. Check out YouTube to find out more!
1. Sebastian Coe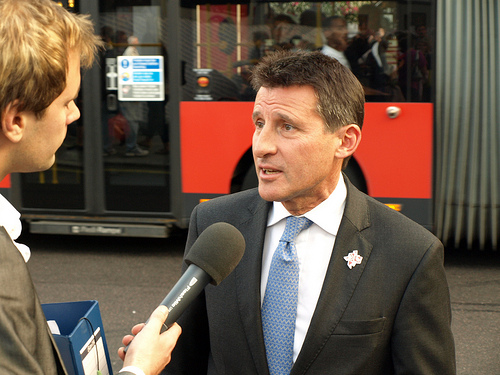 [Photo by Dan Thomas]
Sebastian Coe was the favourite to win the 800m at the Moscow Olympics while his team mate Steve Ovett was more highly-favoured in the 1500m. But Ovett never read the script – storming to victory in the 800m to the despair of runner-up Coe.
Coe overcame the disappointment to win an emotional gold medal in the 1500m. He won another 800m silver and 1500m gold medal in the 1984 Olympics and would surely have added to his medal haul had the British selectors not snubbed him when choosing the 1988 team.
Add Coe's athletics feats to the fact that he played an instrumental part in bringing the Olympics to London in 2012 and you can see why many think he is Britain's greatest male Olympian!
If you feel aggrieved that the likes of Jonathan Edwards, Phillips Idowu and Audley Harrison aren't included in this list you can vent your spleen in the comment box below!

James Christie writes for art and craft company Yellow Moon. Check out Yellow Moon's fantastic range of craft supplies.