Roller coasters are considered to be the ride of all rides in theme parks all over the world. Whether you are going to Disneyland in Tokyo, Six Flags in California or in other places of entertainment in other countries, your experience for fun can never be complete without even trying just one ride of it. While these rides are taken as the highlight of a theme park, there are roller coasters that fight for the title of being the fastest, the highest, the longest, and so on. This time around, you can check out the Top 10 fastest roller coaster rides that can make the speed devil in you get all excited.
10. Intimidator 305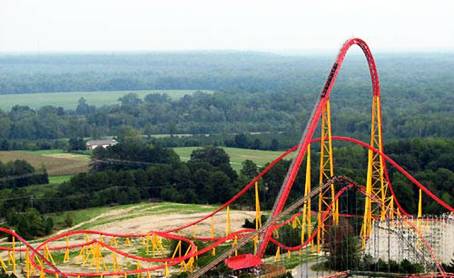 Get ready to be intimidated with a roller coaster ride that can question your thrill factor, if you can endure the speed and the fright of the ride. The Intimidator 305 can go at 90mph with no gimmicks, effects, hydraulic launches, and other diversions.
9. Leviathan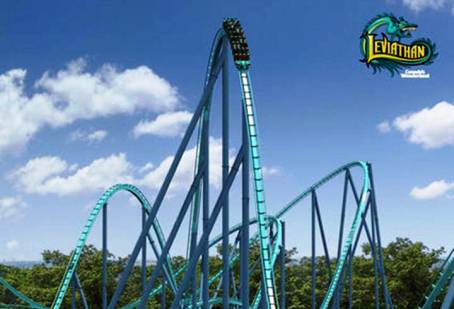 When you think of the Leviathan, one of the things you can imagine is a long sea serpent that moves wildly on the open sea. For roller coaster riders, the Leviathan is the fastest coaster in Canada where it runs at 92mph.
8. Millennium Force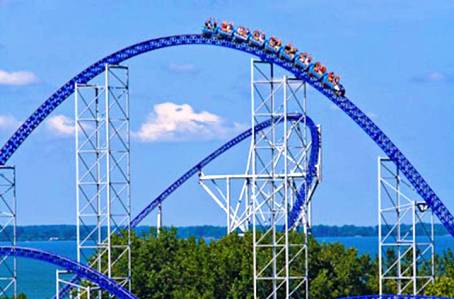 Even though the Millennium Force is considered as one of the most ridden roller coasters, the 93mph speed is considered as lackluster because of the lack of airtime and drops that some riders are expecting.
7. Steel Dragon 2000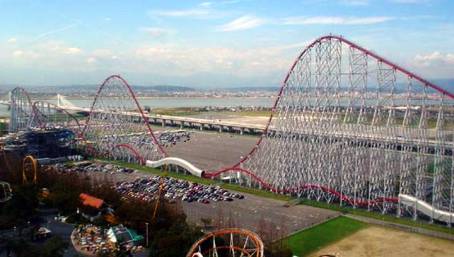 Reaching at 95mph is no simple feat for modern roller coasters, which is why the Nagashima Spa Land in Japan has created a conventional design that features huge drops and rises that can make you puke hard!
6. Superman: Escape from Krypton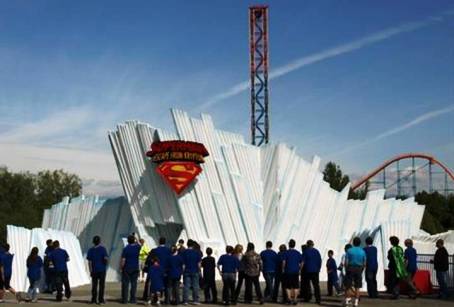 This has been one of the most famous rides where you can experience the loss of gravity for a couple of seconds. With the roller coaster being launched at top speed of 100mph, you can experience extreme Gs to Zero G in an amazing fashion.
5. Dodonpa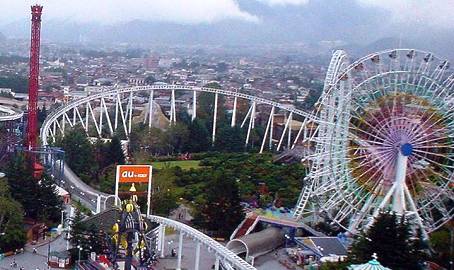 Another roller coaster ride in Japan takes a high spot as being one of the world's fastest with Dodonpa, located in Fuji-Q Highland. Just imagine melting your face or leaving your eyeballs behind with a whopping 0 to 107mph in just two seconds! Oh, was it mentioned that it also has a 90 degree drop?!
4. Top Thrill Dragster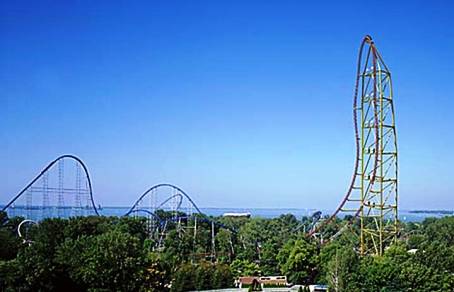 Do you wonder how it feels like to ride in a drag race without the windshield and the body casing of the vehicle? If you want to experience it, then riding the Top Thrill Dragster in Cedar Point can make you hang for dear life with a speed that boosts up to 120mph.
3. Kingda Ka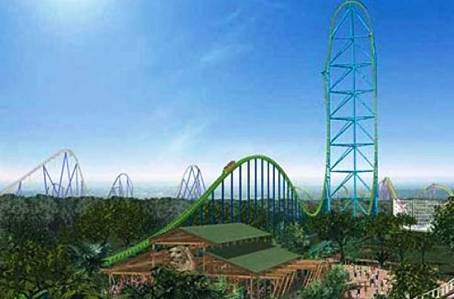 Experience riding like a king when you encounter Kingda Ka in Six Flags Great Adventure in New Jersey. The 456-foot drop can make your face melt at a very punishing speed of 128mph max. Expect that you may pass out anytime as the Gs can blow you away while being wooshed by the wind.
2. Ring Racer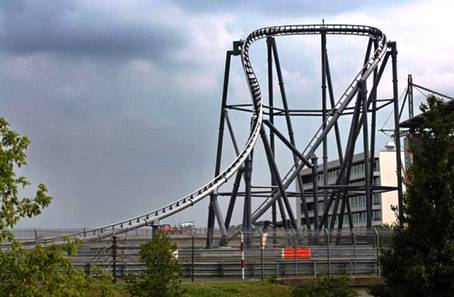 Ride like the wind when you experience one of the fastest rides in the world, even created close to a race course in Nurburgring in Germany. The Ring Racer can make you experience more than twice the speed of an F1 from 0 to 135mph in less than five seconds.
1. Formula Rossa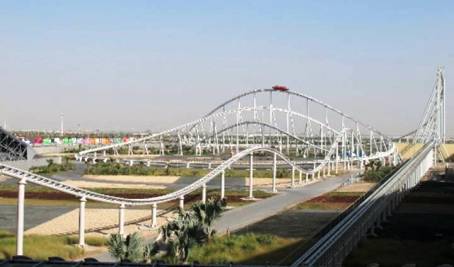 With the said roller coaster located within the Ferrari World in Abu Dhabi, UAE, there is no less expectation that you will ride something that can be more than just fun. It surpasses the Kingda Ka like nothing, where the ride's top speed hits 150mph. Oh and don't forget to wear your glasses if you do not want insects to splat on your eyes.