Mobile phones are constantly getting smaller, smarter and cheaper but one thing about them remains constant: they can be very annoying in the wrong hands.
Here are ten of the most annoying mobile phone habits.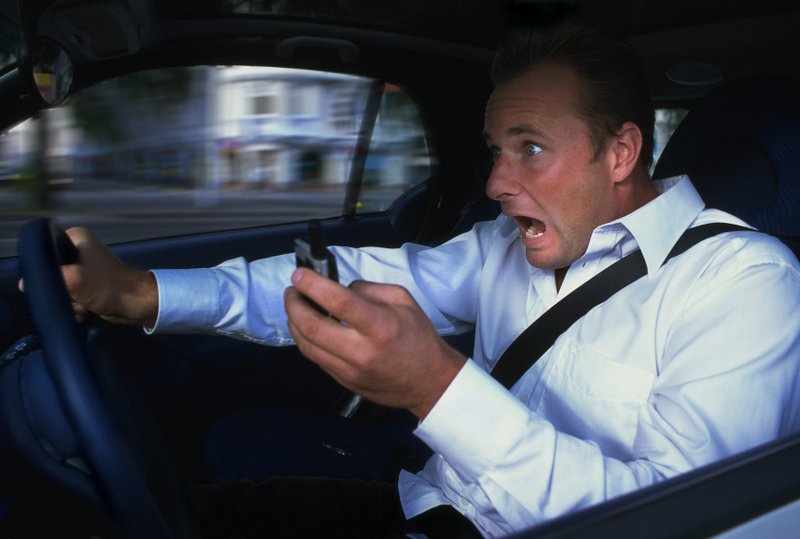 10. Texting during a first date
Even if you can make eye contact while texting – and I've never met anyone who can – it's pretty rude to start texting during a first date with someone. In fact it's the equivalent of talking to someone and looking over their shoulder to see if there is anyone more interesting to talk to. Sending a text message when on a date sends out the message that you're just not interested and if you're not interested then surely there are kinder ways of letting someone know!
9. Using a mobile phone while walking on the pavement
Pedestrians who use a mobile phone while walking on the pavement are the most obvious proof that it's hard to use a mobile phone while completing another task (walking). Distracted by the conversation they're conducting they lose their sense of body space – something which is merely annoying when they're bumping into other pavement users and very dangerous when they're crossing roads.
8. Using a hands-free mobile phone while walking on the pavement
It often seems that smartly-dressed business men and women are walking along while conducting a conversation with themselves. Closer inspection (normally) reveals the presence of a discreet hands-free mouthpiece and headphones. The line between using space-age technology and appearing like you've lost your marbles is surely becoming thinner and thinner.
7. Using a mobile phone on public transport
Signs on buses and trains often ask passengers to be considerate of fellow travellers and refrain from using phones. Such messages might at first glance seem like an infringement of civil liberties. However, there is something so tiring about hearing one half of an inane conversation without hearing the other half. It's almost as if you're being forced to listen to a nonsense story that you didn't want or ask to have read to you.
6. Shouting on a mobile phone
If there's one thing more annoying than hearing someone talking on a mobile phone in a confined space, it's hearing someone shouting into a mobile phone in a confined space. And why is it that people who have nothing to say always seem to be the people who shout the loudest?
5. Using a mobile phone in an inappropriate place
Some places just weren't designed with mobile phone users in mind. A library, a cemetery chapel and Wimbledon Centre Court are three such places and there are many more.
4. Arguing by text
It is far braver and more polite to initiate an argument face-to-face or verbally rather than by text. Remember that an angry text can be stored by the recipient and shown to other people – often making the sender appear rather foolish.
3. Having a loud ringtone
What does a ringtone say about a mobile phone owner? Quite a lot if it's set to a very loud volume. Mobile phone users who produce these sudden bursts of noise on public transport, or who use their device as a portable ghetto-blaster, give a whole new meaning to the phrase 'mobile disco'.
2. Using a mobile phone on a bike
I recently saw a cyclist complete a hat-trick of dangerous driving habits; riding through a red light without a helmet on while speaking on a mobile phone. The phone was wedged precariously between their shoulder and ear so that the cyclist could safely keep both hands on the handlebars. The cyclist was travelling at too great a speed for me to over-hear what the conversation was about, but I doubt he was talking about road safety.
1. Using a mobile phone behind the wheel
There ought to be a law against it and in fact there is. It is illegal for drivers to use a handheld mobile phone while driving. So why do we see so many drivers flouting the law? The road safety campaign slogan 'Kill the conversation not yourself' provides a chillingly succinct reminder of how this annoying habit is also highly dangerous.

James Christie writes for breakdown cover provider GEM Motoring Assist. GEM has teamed up with the National Campaign for Courtesy to create a courtesy code for mobile phone use. For more information, visit the GEM Motoring Assist website.