Everyone has celebrated another important event in the calendar that cannot be forgotten by any kid in the world. Mother's Day is one of those special days where children can give back the love and sacrifices to their mom. However, there is also another event that gives respect to all fathers in the world. The month of May is about to end, which is the month for all mothers while another month comes in for a celebration and commemoration of Father's Day. They are the number one provider for the family and the ones responsible in providing daily meals, assuring that kids will go to school and complete their education, and tending to all other temporal things that they need to have. There are various lists that can be found in different books and other online publications that suggest ways of how a dad can be the best dad that he can be. It is not just enough to become a good father or better in fulfilling their heavy role, ensuring that they are showing their best. These 10 ways to become a best dad are based on the experiences of the dads themselves, so learn from them.
10. Job after Work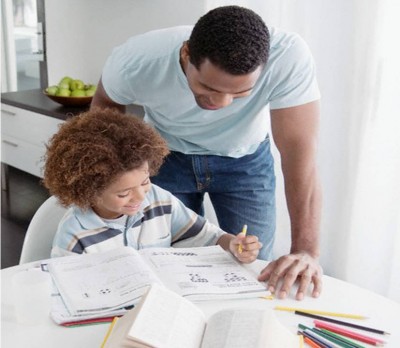 It is expected that a father is tired once he gets home. It is typical that they would long for their pillow in order to relax their body after working the whole day. Hence, don't just go straightly to your room. The first thing that you should do is to look for your kids and ask them how their day was. Like you, they have experienced a lot of things that day that you should know. You did not see them for hours and it's time to make them feel that you care and worry about them.
9. Admit Mistakes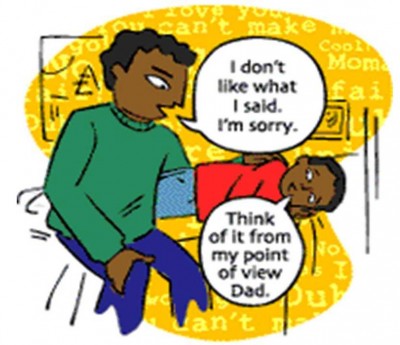 Be brave enough to accept and admit your mistakes in front of your children. If you don't know the answer to the questions that they are asking, don't hesitate to inform them that you don't know everything. Make sure that they understand why you were wrong and make them feel that they can still trust and respect you.
8. Don't Bring Your Job At Home
When you go home, make sure that you don't discuss your backlog or problems that you have encountered in the office. It's not healthy that you bring them up to your family, especially to your kids. What they need is your full attention and not them extending their attention to your complaints about your work. In a literal way, even if you are holding a tough position in the office that you don't bring paper work at home if there are occasions, or just going back to your abode with the members of the family. Remember that work is different from home. It means that you have left already from your work zone and it's time for you to do your chores for your wife and kids.
7. Be a Friend & Not Just a Dad
You don't need to break the line of being a dad to your kids wherein they can still recognize your paternal authority at home. Nonetheless, make sure that they can open to you and not just to their mothers. In a typical setting, we could see that kids are more open to share their feelings, frustrations, stories, and anything that they are thinking, and doing, to their mothers. You have to make them feel that they can trust you, play with you when they need to, and hang around with you where they can be at ease to share anything with you.
6. Spend Quality Time with Them
Spending time with your kids is not enough; you have to make sure that quality time is spent wherein they could learn something from you. It's not enough that you just come up with various ways to become a best dad but remember that the most important element in this pursuit is quality time. In order to determine that you are giving the best time to your kids, you have to be conscious of the preparation that you have made. It can be seen in the result. It's not enough that they are happy being with you, what is important is that they can tell to you that it's one of the best experiences that they could ever have. Plan ahead and don't forget to include them in your priorities and not just when you feel that you are available. Be always available to them, all the time.
5. Express Love Often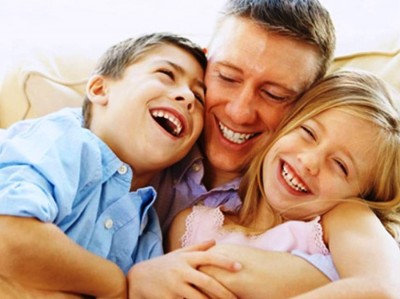 It does not matter if they are already grownups, hugs and kisses must be shown and expressed always. They would feel that they are important and loved by you. Telling them that you love them not just verbally but vocally would assure them that you think of them and they can feel it.
4. Be Conscious On Your Actions
It is true that there is no such thing as a perfect father, but whenever you set rules to them, you have to show to them that you also do them. There is no better way to teach them better by setting your example. They would be more obedient to you without forcing them to do what you want when they see that you have the moral authority to command them. Be watchful on the words that you way, actions that you do, and even when you are not doing anything. They look up to you more than listening on what you say.
3. Discipline with Calmness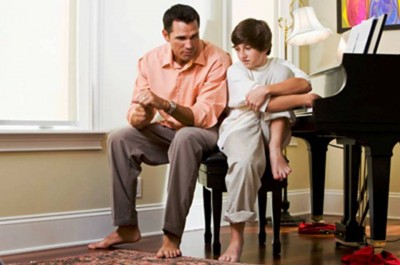 Whenever you feel that you are about to burst with so much anger and emotions, then try to calm yourself first before you face your children. Try to do something to vent out your feelings when you do a walk, shout in a place where no one can hear you, and find avenues to release your anxiety. It is effective and it would really work best for you. You don't need a rod to straighten your children's ways, and not even a loud voice for them to realize that what they have done is wrong. All they need to do is learn for themselves that they what they have done or are doing are really wrong. Set expectations and if you need to punish them, go ahead but do everything in calmness and love.
2. Communicate While Kids are Young
In order to develop trust and confidence with your kids, learn to talk to them while they are young so when they grow old, they will not find any friends or peers to share their problems, and vent out anything else that happens in their lives to other people. Talk about anything, and soon, they will not run to anyone but they will run to you because they are comfortable bearing and sharing their feelings with you and not just to their mothers.
1. Respect Your Wife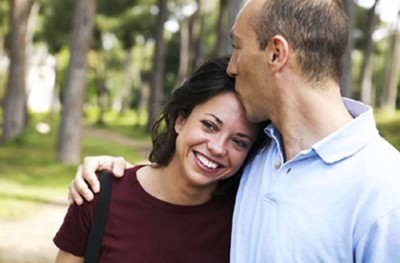 This is the best way to become a best dad that you can be. When you treat your wife with respect, you don't only gain the whole world but you also gain your whole family. Children look up to their mothers, and it's natural for them to show much concern to their moms because there is a strong connection that bonds them while they are being carried inside the womb. They will love you more when they see how you love their mothers.