There is indeed a continuous breakthrough in technology these days. Evolution and progress cannot stop because of the influence of the modern geniuses, which could be equated with the greatest inventors in history like Thomas Edison, Benjamin Franklin, Galileo Galilei, and a lot of others who had exemplified ingenuity and absolute intelligence. Despite of the death of the modern visionary man, and who was the co-founder of Apple Incorporated, Steven Paul Jobs, who was much known as "Steve Jobs", the legacy continued. In fact, one of the creations that he left before its Apple followers and competitors is an integrated flat touch screen which is larger than the typical mobile phones, but smaller than a personal laptop or netbook. It is popularly known these days as the iPad. In fact, after the release of the first generation of iPad, iPad 2 was released last year, 2011. For this year, a new iPad has been introduced in the market, which is also known as iPad 3. Nonetheless, some still opt to find a better replacement or choice in buying a different brand of tablet than iPad from Apple. Majority of the reasons are the cost, and other features that different people are looking for. Here are the 10 best iPad alternatives that you can get along with its prices and rewarding features.
10. Acer Iconia Tab A200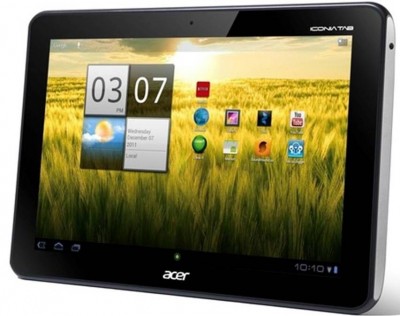 This model does support GSM communication. It has a 10.1 inch display screen of 800 x 1280 resolution and 149-pixel density (PPI). Its OS is Android 3.2 Honeycomb, which could be upgraded up to the 4.0 Ice Cream Sandwich. It has a solid performance in a very affordable cost along with other interface enhancements such as 2MP camera, a battery that lasts up to 8 hours, an A9 dual-core processor, an 8GB internal storage and 1GB installed RAM. Its price is $329.99 for 8GB, and $349.99 for 16GB, which is a lot cheaper compared to the iPad.
9. Lenovo ThinkPad Tablet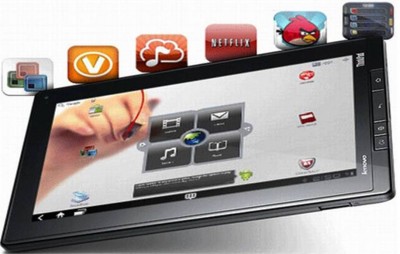 This is the best tablet for entrepreneurs because it has business features that can be maximized greatly in the office, during business meetings, conferences, and others. It has IT manageability, Documents to go, full-sized USB port, encryption, and a real keyboard where you have an option to use its stylus. It has a screen of 10.1 inches with 1280×800 WXGA 16:10 IPS panel at 1280x800pi, Corning Gorilla Glass, Nvidia Tegra 2 Dual-Core 1.0GHz processor, Bluetooth, WiFi 802.11, 3G Connectivity, 5MP rear camera, 2MP front-facing camera, and the Google Android Honeycomb. It might be hefty since it weighs 1.65lbs, but its battery lasts up to 8 hours. At 32GB, you could buy it for $469.
8. Asus PadFone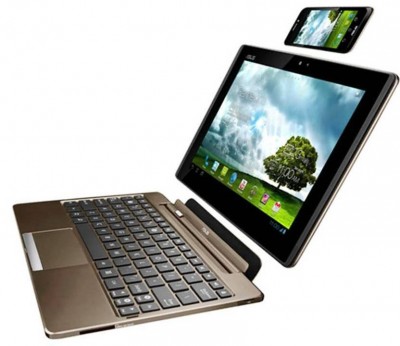 It could be an expensive option for a new iPad, but it's worth the price of $859.50. It is also known as the A Series PadFone because you'll get a 10-inch tablet along with its 4.3 inch smart phone. This price comes with a 16GB storage memory although they also have 32 and 64GB available wherein its prices are ranging from $959.50 up to $1059.50. Focusing on the tab itself, it has keyboard dock, 10.1 inch multi-touch tablet screen, 1280×800 screen resolution, 6547mAH battery that also charges the phone, and a 1.5 GHz dual-core Qualcomm SnapDragon S4 processor
7. Sony Tablet S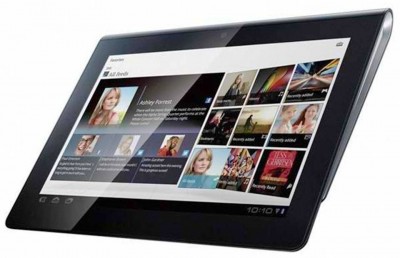 It's a 9.4 inch touch screen, which weighs 1.3 pounds while its width is 0.3 x 6.8 x 9.5 inches. Its operating system is Honeycomb, but could be upgraded to 4.0 Ice Cream Sandwich. It has the Nvidia Tegra 2 Processor, 5.0MP rear and 3.0MP front cameras wherein its image capture resolution is 2592×1944 pixels max, a Bluetooth integrated stereo, which can be integrated to home entertainment devices, all in the price of $400.
6. Toshiba AT 200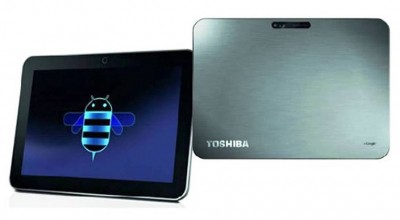 It is a 10.1-inch Android tablet which is very slim and very light. Its 7.7mm thick and 535g light, which makes it easier to hold for longer periods where it has been created to meet the demands of the masses. It is not as high-end as other tablets that you could see on this list, but it's cheaper that you could easily take it home. It has a micro-USB port, micro SD card slot, mini-HDMI port, headphone jack, volume rocker, customizable switch, and of course the power button. It runs in 3.2 Honeycomb which is fairly standard. The navigation is really simple. It has a dual-core 1.2 GHz processor, which is backed up with a 1GB RAM. It has a 5.0 megapixel camera at its back while 2.0 on the front. Its price is $530.
5. Toshiba Excite 10 AT305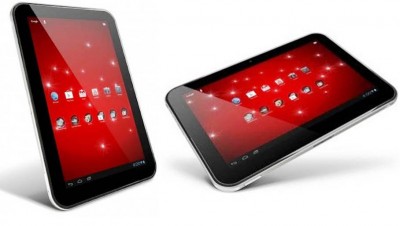 It's currently priced between $438.31 and $494.84 with its 8.99-inch screen, weighing 632.2g, which is another option for all tablet enthusiasts and followers. It is supported of a quad-core 1.5GHz processor, has an Ice Cream Sandwich operating system, 5MP camera with Autofocus, works under HDSPA and GSM network, has Geotagging features, and LED flash. It has Nividia Tegra 3 Chipset, 10.1 inch, Corning Gorilla Glass, 1280×800 pixels resolution that supports 16M colors.
4. Toshiba Thrive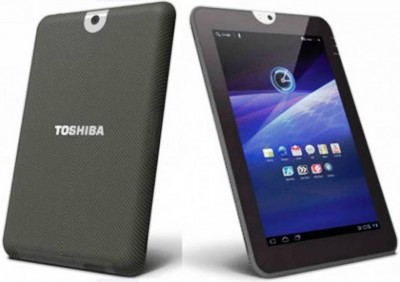 It's currently priced at $399, which is packed with Nvidia Tegra 2 dual-core mobile processor, 10.1 inch screen that weighs 1.6 pounds and its OS is an Android 3.1 Honeycomb. It's the best tablet for your collection of videos and music. It has a video enhancement technology and a makeover resolution, which are only exclusive for this tablet. It has a 5MP autofocus rear camera and a 2MP front webcam that comes with a built-in microphone. It has a beautiful HD video of 720p. It has an 8GB internal flash memory, 1GB internal DDR memory, built-in stereo speakers, GPS, Digital Compass, and other sensors and location features.
3. Acer Iconia Tab A510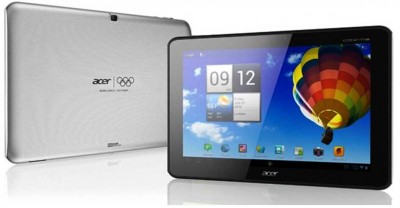 It is the first quad-core tablet manufactured by the Acer Company in the United States, which is currently priced at $450. It is worth buying, especially if you are after the speed since it's the first Tegra 3 slate of Acer. Its operating system is the Google Android Ice Cream Sandwich. It has magnificent features like a 1280×800 TFT LCD with a 10-inch screen, 1GB RAM, 32GB built-in storage, a turbocharged quad-core CPU because of its 1.3GHz quad-core processor with 1MP front camera and a 5MP rear autofocus camera. Its battery last up to 12 hours because of its 9800mAH power.
2. Asus Transformer Prime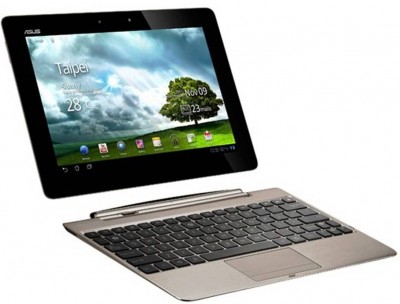 Its prices are $499 for 32GB and $599 for 64GB, along with its keyboard dock, which is priced for $149. It is a 10.1-inch quad-core tablet. It runs with a 3.2 Android Honeycomb OS which is upgradable to Ice Cream Sandwich. It also has an Nvidia Tegra 3 quad-core CPU, multi-touch support, Gorilla Glass, 1280×800 WXGA and it has 32GB EMMC along with its 8GB life time ASUS webstorage space. It has 1 lithium ion battery that would last up to 18 hours of use. Another unique feature of this pad is the updated audio solution wherein it offers sound unheard, which is actually powered by SonicMaster Technology.
1. Samsung Galaxy Tab 10.1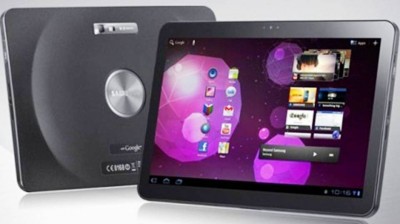 It is the number one tab next to iPad, which is a definitely a good choice since it's a powerful Galaxy Tab that really competes with the iPad. Its tab alone has high redefined resolution of WXGA-TFT touch screen. It has zoom mode application that allows users to view fixed-sized applications. It has premium video & movie content, books/EReading, DivX certified, All Share, Samsung TouchWiz user interface, preloaded applications, and enterprise solution and services. It is priced at $499.99 with its dual-core Tegra 2 processor, 16GB memory capacity, Android Honeycomb 3.1, Adobe Flash compatibility, and its battery could last up to 10 hours. It supports WiFi 802.11 a/b/g/n with Bluetooth v2 and 1280x800pi HD resolution. It is packed with other features that you can check once you buy this tab.