Everyone in the world expects the most anticipated and waited event of the year, the London Olympics 2012. To those who have already packed their luggage and would be flying to the city anytime soon, don't forget that there are much to see aside from the pride that it brings to the nations of those athletes who would participate in this event. There are wonderful tourists' spots which have been recommended and received ratings from people who had wonderful experiences. Of course, included in their history and culture are the unique cuisines that would really fill anyone's stomach that makes visit more worthwhile and cherishing. As you travel around, stop on these 10 best restaurants in London and definitely you would wish to come back and sup for more meals:
10. Galvin at Windows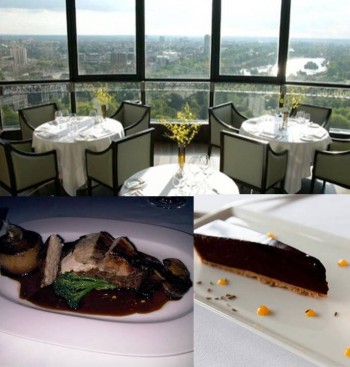 This is located at 28th Floor Park Lane Hilton, Hilton Hotel 22 Park Lane, London W1K 1BE and it primarily serves a French type cuisine. It is near the Hyde Park which allows anyone to enjoy the scenery through the restaurant view on the 28th floor. It started operating in 2006 and it has been presenting a modern French style from simple to a romantic meal. It exudes great ambiance where you could enjoy watching the sunset and even the cocktails in their bar.
9. The Square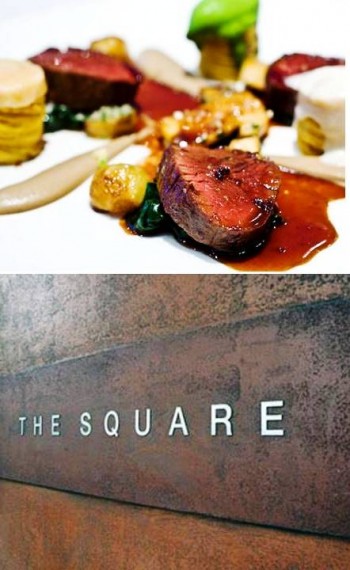 Try an exquisite banquet at the Square Restaurant at Mayfair London Two Stars Michelin. You would feel refreshed with their palatable style and presentation since it would look like more of a painting than a meal. The food is very tasty, which is one of the outstanding and delectable British meals that you would ever savor. They are serving set of lunch and A La Carte.
8. Dinner by Heston Blumenthal
You'll get the best of comfort once you step in at the Dinner by Heston Blumenthal which is stationed at 66 Knightsbridge, London SW1X 7LA, England. It offers unique, inspired, and modern touch of British cuisines which makes it the hottest restaurant carrying the Mandarin Oriental stroke because of the expertise of their chef. They have meat fruit, fish-bowl kitchen, and other outstanding selections of viand.
7. Fire and Stone Covent Garden
The delectable choices of Italian Pizza are their located at 31/32 Maiden Lane, London WC2E 7JS is near the Covent Garden. It's the same reason why Convent Garden was added to the name of the restaurant. Everything about pizza and the ingredients that they are putting as toppings are all original amidst the growing number of competition in various pizza chains in London. It offers varieties of it that have a strong influenced from America, Asia, New York, and of course you will be delighted since it's very affordable.
6. Waterside Inn Restaurant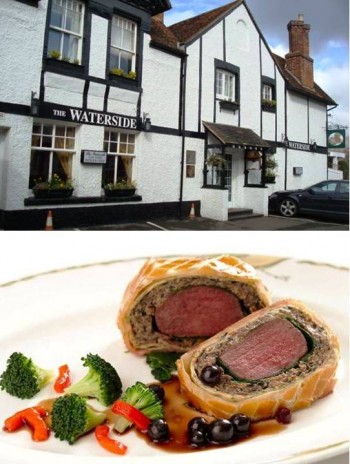 Perfection is the carrying theme and objective of Waterside Inn Restaurant at Ferry Road, Bray, Berkshire, in London. They are serving le gavroche Michelin star standard such as pan-fried, fat duck and wild mushrooms. Their chefs are very critical to detail from flavor down to plating. Moreover, they have good lists of wine that would compliment to every food that they are serving. They have flawless service and culinary touch is indeed fabulous.
5. Le Gavroche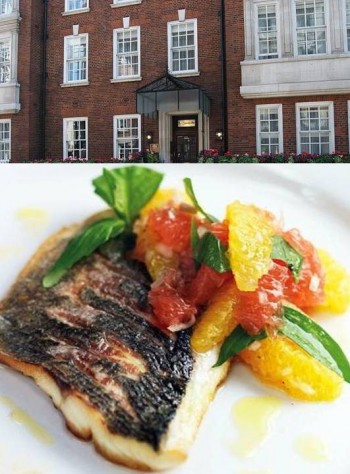 It is actually a travelers' choice 2012 winner because of the quiet and relaxing atmosphere that anyone could feel in the restaurant. It has gained an incomparable and irrefutable reputation not just on the services that they are extending to their customers, but most importantly on the food that they serve. They are serving cheese soufflé, Foie gras and truffles, suckling pig, chocolate truffle that can be served with banana, caramel, and praline. In fact, they have 8 courses available that will make you feel you are in heaven because they are impeccably delicious and inexpensive.
4. Le Manoir aux Quat'Saisons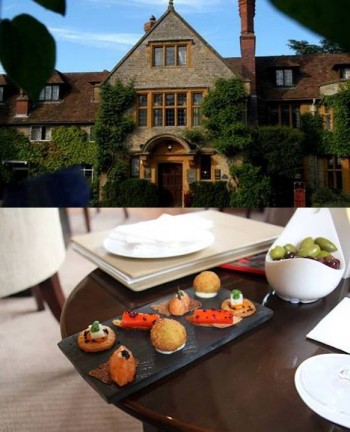 Give yourself a very special treat in one of the finest restaurants in London, Le Manoir aux Quat'Saisons which is based at Church Road, Great Milton, in London, OX44 7PD. You would feel like you are at home because of the beautiful gardens and surroundings that relax mind and the body. Of course, you have to spend more than the standard amount that you would pay, but it truly presents and stands as the best restaurant that you would like to take your break, lunch, and dinner. They are offering 8/9 couster menu, while its specialty is the new French cuisine.
3. Dinings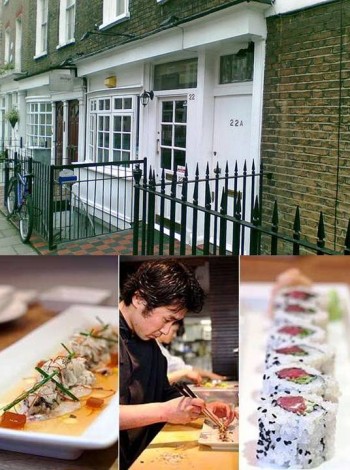 Yes, Dinings' specialty is the succulent and creative Japanese dishes like the sushi or sashimi, the nobu standards, toro foie, mini tacos which is better known as tar tar chips, foie gras, wagyu beef, truffle,  and the highest contemporary Japanese fusion cuisine. This is physically situated at 22 Harcourt Street, London W1H 4HH, England. It has an incredible atmosphere and you would feel like you have lived in Japan although you are in London.
2. Pied à Terre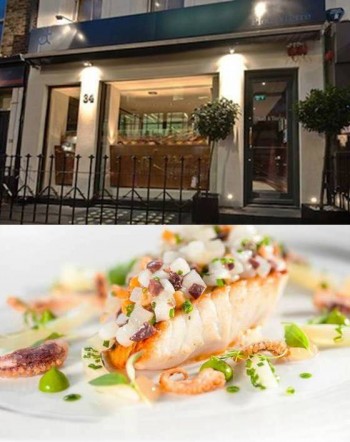 This is another restaurant that has refined and very defined modern and authentic touch of French cuisine and styles. Majority of the meals that they are serving are match with wine. To those who are not accustom to a crowded place would definitely settle in this quiet, discreet, and very private place. They provide a sampler menu to their guests and would let you choose among their delectable selections of breads, canapés, and desserts. Yes, it is one of the high-end restaurants in this list, but for the foodies they will love the taste sensation, the cutting-edge interior down to their service.
1. The Ledbury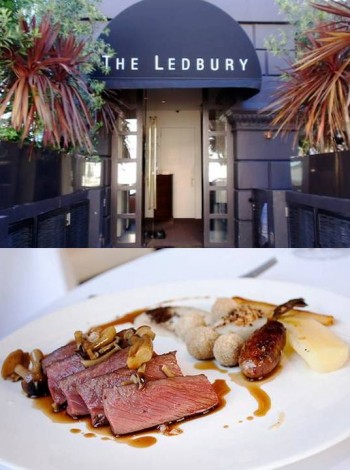 This is included on the Travelers' Choice 2012 Winner that specializes in European and French cuisines. It tops on the 10 best restaurants that you could find in London which is based at 127 Ledbury Rd, London. It is no wonder why it received the 2nd Michelin star wherein they are offering first course as part of their Ala Carte Menu, Main course, dessert, the tasting menu, and vegetarian menu. You would only pay £50.00 for three courses of your choice. Indeed, it exudes and maintains the French inspired food especially their succulent cheeses.