There are regular updates about the upcoming London Olympics 2012 and the countdown is found in any website online. Everyone feels the excitement since it only happens every four years. You could also visit their official website where you could see the progress of the athletes arriving in London, and other up-to-date news in relation to the program, the first day of the opening ceremony, and other important people who would be appearing in the next few days. Nonetheless, while waiting for the big day, get a dose of information that would help you appreciate the kind of preparations that the London government and other officials behind this big event are rendering. Here are 10 FYI about London Olympics 2012 that will keep your excitement up.
10. Fine of £20,000 for Serious Offense
The organizers of this event have already issued a warning that they are restricting nudity or partial nudity advertisements. They are serious about it because a fine of up to £20,000 will be strictly implemented to those who will try to break this rule. They want to make it clear that those are not clearly associated with what the London Olympics 2012 is promoting to the world.
9. Get to Know London's Very Own Mascots
They have two mascots for this athletic event that represents the female and male. They are included to this milestone as part of tourism and for the visitors and other spectators. Their names are Wenlock and Mandeville. Wenlock came from a small town in Shrosphire, while Mandeville is derived from Stroke Mandeville.
8. The Greenest Olympics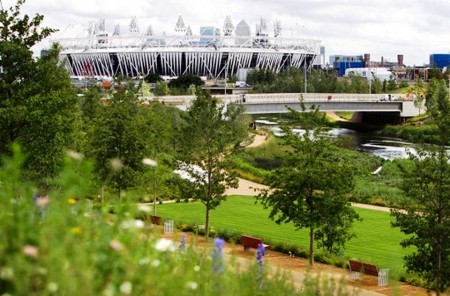 England is known as one of the eco-friendliest countries wherein they preserve the natural surroundings of the environment through their various projects focusing on energy conservation and alike. It's no wonder why they have adapted the same objective in doing the greenest Olympics ever in history.
7. Sports Equipment will be donated afterwards
All of the equipment that they have purchased for all the participants of London Olympics 2012 will be donated to charities after the event. It's their goal to give assistance and save one impoverished child and they can do this by donating expensive equipment for one-time use.
6. The 70 Days Olympic Flame
This is an important privilege throughout the country because it will not just end during the ceremony, but the Olympic Flame will continue to fire up and everyone will have the opportunity to be one of the torch bearers. It's not just limited to important people who would be in the event. It would stay for about 70 days.
5. The Construction of Olympic Park
This park is built for all athletes coming from different countries that would serve as its residence and as observatories. It is also an extension in enjoying the luxurious life in this place. Another name of it is the Olympic Village, wherein you could see pools and arts that really makes this park cool and interesting for all. There are also over half a million trees planted on the surroundings.
4. The London Parade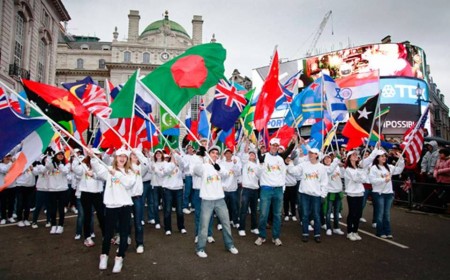 Prior to July 27, 2012, which sets the opening of the London Olympics, the London Parade also took place in January this year, which was a sign of support and celebration for winning the bid against participating countries.
3. Places of Action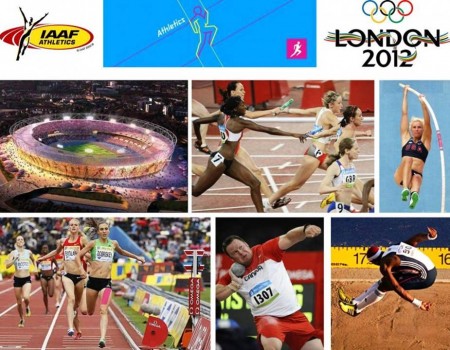 Aside from the Olympic Park and Stadium, there are also other places of action where the events will be done. The beach volleyball located in Central London will be used, Greenwich Park, Earl's Court, Hyde Park's Serpentine Lake, O2 Arena, Wembley Stadium, and Wimbledon. These places will make people see football games to biking matches and other competitions.
2. The Cost of the Stadium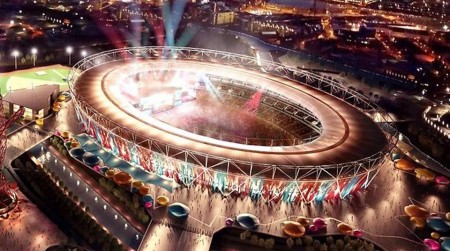 It has an 80,000 seating capacity and they even demolished about 97% of building in the area just to be able to start building this stadium. Its roof alone contains 2,500 tons of steel, which were actually made of recycled old gas pipes. Its overall building cost is $20 billion, wherein $625 million came from the support of the people in London.
1. Number of Spectators
It is expected that spectators are not just people who would be in the venue during the opening ceremony, but about 4 billion of people will be watching, observing, and cheering for their countries that represent each nation they belong. It will be a wonderful spectacle that's why it would be shown in HD and 3D formats for high definition view for all viewers across the globe.