According to Gregorian calendar for 2012, Janmashtami festival will be celebrated on August 10, 2012. It is generally observed by Hindus, wherein observance of praying and fasting are strictly followed. Last year of 2011, it was commemorated on August 22, 2011 in North India while August 21 in North Kerala. Another name for this festive is Dahi Handi, which signifies in remembrance of the birth of Krishna, who is their recognized Avatar of the God Vishnu. The following year, the next date of its jubilation is on August 28, 2013. Hence, it is widely celebrated in the whole country of India despite that there are other places in other nearby parts in India that they will observe this Hindu Festival on August 9, in Nadu and Kerala; it is set on September 08, 2012. It really depends on the type of calendars that they are using that tell the dates that it must be solemnized. In order to be guided as to how it started, and other interesting information that you ought to know, here are the 10 facts about Janmashtami that you could also share to those who are followers and observers of this tradition.
10. The Month of Bhadon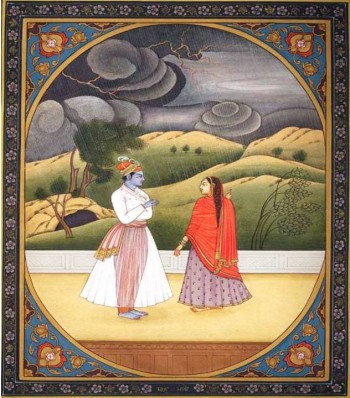 It is considered the sacred month under the Hindi Calendar wherein it falls under the 6th month. It is also the 6th month at the  Nanakshahi  calendar which actually coincides in the months of August and September found in Gregorian & Julian Calendars which are standard calendars being used across the globe. Hence, in most cases, Bhadon month falls in August which is also the same month that Krishna was born.
9. The Birth of Krishna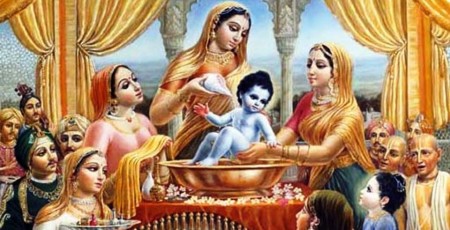 As it has been stated, Krishna who is their Lord was born on eight day of the month of Bhadon or the eight Avatar or incarnation. It's most celebrated in the whole country of India through religious festivals. Whenever this day comes, people in India, and other people who have the same belief as them, celebrate this day since it's the birthday of their favorite Hinduism God whom they call as Lord Krishna. Krishna was born in the midnight of ashtami or dark fornight. Based on the studies made by the Western scholars, it is estimated that it took place between 3200  and 3100 BC.
8. The Meaning of Krishna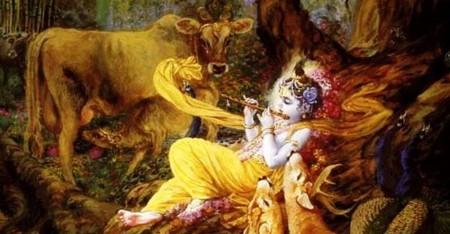 It is the name of the Lord Krishna under the Hindu calendar which means one in the transport of joy. Hence, in Sanskrit, this term signifies as black. Moreover, there are other details of the meaning of Krishna which equates as all-attractive because since God invites and attracts everyone wherein He could be seen anywhere through His presence in natural wonders, and other things found on earth.
7. Days of Celebration of Janmashtami
The celebration of Janmashtami is done in two consecutive days. The first day is called Krishnashtami which stands on the birthday of Bhagwan Krishna on the eight day while Kalashtami refers to the second day celebration. It's literally two days because the birth of God Krishna took place at midnight which is in between of two days. Whenever midnight comes, it marks for everyone to hold festivities within 48-hour period of time.
6. Celebration in South India
People in South India really took time to prepare themselves on this day since it's the sacred birthday of their Lord, Krishna. Some of the things that they do to commemorate this day as a whole are prayer, 24-hour fasting, decorations of temple, bells will be rung, Sankrits hymns will be recited, Kirtans will be sung, and the conch is blown that day. There are also few activities being done in the school of the students in India to pave the way for this day.
5. The Other Terms of Janmashtami
It is also known as Krishna Janmashtami and Krishnaashtami are the most correct and common terms when you want to refer to its sacred day itself. In other places in India, it is also called as Sree Jayanti, Ashtami rohini, Krishna Jayanti, Jayanti, Gokulashtami, and Srikrishna Jayanti. Nonetheless, people are still accustomed calling this day as Janmashtami.
4. Customs Observed on this Day
There are traditional customs prepared in order to hail Janmashtami and it varies based on regions or places in India. Hence, the most common are fasting that will be observed on the first day of celebration which are mostly done by its devotees. People just take milk products while doing the 24-hour period of fasting. Another custom that they do is chanting, not just once, but all day long. Some of the chants that they use are shlokas in order to please the Lord and mantras. Another custom is the decorations that each house has which are being done by women along with it they are preparing butter, and other sweet meals that they can offer before their Lord Krishna. In other places like Gujarat, they play cards as part of their past time and it's a common activity for the women since the following day they have to keep themselves awake during the entire night.
3. Hindus Celebration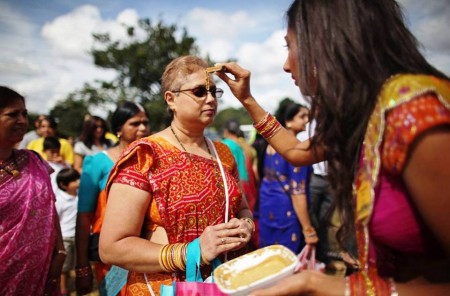 The typical Hindus celebration on this day are focus on the devotees wherein they offer worship known as puja, holding a discussion, special prayers are held known as Geeta Jaggyam, Padavali Kirtan, cultural events are done in the temple, and the traditional procession.
2. Different Names of Krishna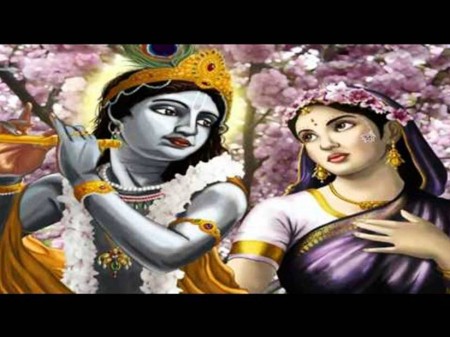 Krishna carries different names which are based on the traditions found in India. It is also known as Gopal or Gopala which means cowherd, Gopinath connotes the lord of the gopis, Giridar that implies one who carried a hill, Madan as intoxicator, Mohan the charming one, Muralidar as holder of the flute, Nandalal as the darling of the Nanda, and Shyam to describe his color.
1. Activities Done During Janmashtani
There are different activities mentioned on this list that are all connected on rituals and customs that people commonly do in the temple. However, at home everyone could take part in beautifying their home through decorations along with their kids like putting some balloons, garlands, and festoons of leaves. You may also hold an abhisheka bathing for deities, watch festivities via Krishna.com and of course prepare 108 various food dishes on this day. There are a lot of things that they do which are not just limited in their temples.