When it comes to tougher performance, agility, endurance, and strength, athletes are known for it especially that London Olympics 2012 are going through right now. There are different speculations prior to the appearance and introduction to the kind of athletes who would represent their countries. Of course, everyone is vouching for their bet, and they are their country mates. Much more of the excitement, and curiosity, there is another side that people have looked forward to when the Olympic games began, they have also spotted the top 10 sexiest London 2012 athletes that also possessed the kind of physique more than physical requirements that they have to gain and maintain in order to survive the fast pacing movements that specific games require. After all, it's not just a competition, but bravery to face opponents. As to the definition of sexiest, they are not just pleasing, but indeed endowed of flawless physical body figure, and top-notched beauty that is not only attention getter, but they also carry confidence and sophistication.
10. Usain Bolt
He is known as a light bolt from Jamaica because of the unparalleled level of agility that he naturally possesses. He is 25 years old who was born and raised in Trelawny, Jamaica. He currently weighs 94 kg or equivalent to 210 lbs and he is 6 feet and 5 inches tall. He holds the title of an Olympic Champion because he received various recognitions like 5-time Olympic and 5-time World Gold Medalist. He might be the renowned fastest man, but he still managed to keep himself be known as one of the sexiest athletes in London 2012.
9. Christina Vukicevic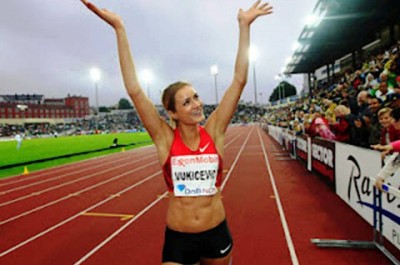 She is the pride of Norway, but has a mixed blood of Norwegian and Serbian descent. She is 24 years old who has indeed hurdled everything to be one of the best hurdle sprinter that would represent her country. Guess what? She is single and ready to mingle because she just split-up with her boyfriend last year, and it's a very good news for all guys out there who would want to catch her heart.
8. Aldo Montano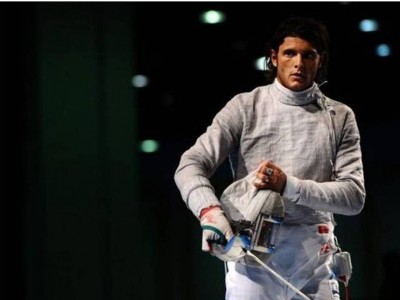 He is an Italian Fencer who came from the clan of the fencer. Yes, he indeed continued the legacy that his grandfather has started. He is 34 years old, but girls could not resist his charm to be his fans and admirers.  He has more than just a face value because he has proven his skills in 2004 Olympic Games which was held in Athens. He is indeed a champion when it comes to Italian tournaments and other competitions worldwide.
7. Kobe Bryant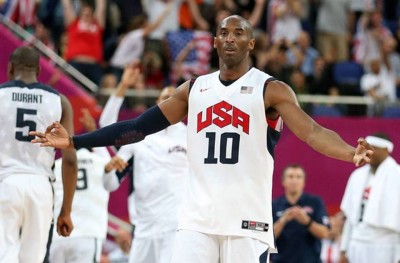 He is a shooting guard player of Los Angeles Lakers under the popular American league, National Basketball Association. He is one of the members of the USA team in London 2012. He is one of the best heroes and players of the current lined-up for 2012 Olympics because he contributes much to the overall team scores because of his dribbling power and skills. Moreover, based on the surveys, he got  a 5-star rating when it comes to sexiness.
6. Jessica Ennis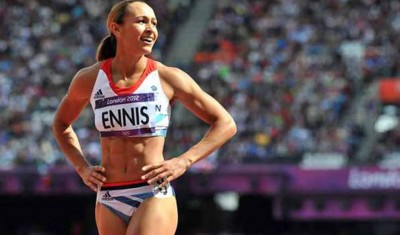 She is a heptathlon gold medalist who has prepared herself well to win the championship title in the current London Olympics 2012. She is 26 years old who was born and raised in Sheffield England in United Kingdom. She is 5 feet and 5 inches tall and weighs 57 kg which is equivalent to 130 lbs. Moreover, she has the highest world ranking when it comes to Heptathlon since 2009. In fact, she was able to maintain her ranking by winning a gold medal for this year's Olympics. Moreover, she is dubbed as the sexiest British Athlete despite that she chose to hold her wedding for another two years to focus on her athletic career.
5. Yohan Blake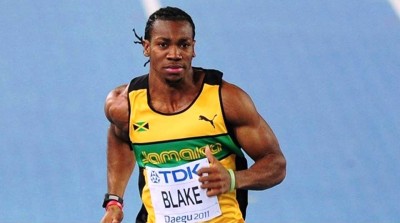 He is another Jamaican sprinter who is included in this list along with Usain Bolt. He is 22 years old and popularly called as the Beast. He was born and raised in St. James in Jamaica. He stands 5 feet and 11 inches and weighs 76 kg or 168 lbs. He recently won silvers in 100 and 200 meters events in London 2012.
4. Miwa Asao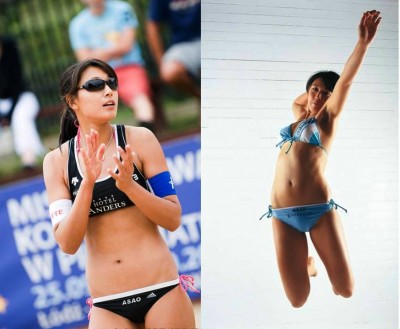 She is one of the most admired female athletes who follow Darya Klishina because of her good looks. She is a representative of Japan in volleyball event. She is also known for her other nicknames such as Princess Kaoru and White Fairy, but more than her natural appeal to the public and to the volleyball enthusiasts; she has the skills that could compete in tougher and complex situations. She was born and raised in Susuka, Mie, in Japan and weighs 53 kg and stands 5 feet and 8 inches tall.
3. Michael Phelps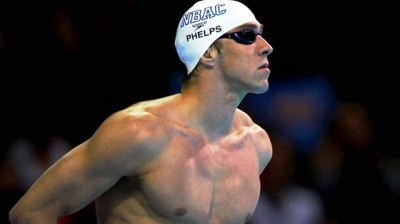 He is continuously amazing his fans because of his 16th medals in Olympic Games ever since he has decided to compete in swimming events. He is a proud representative of the United States of America and weighs 88 kg and stands 6'4 in height. He is born and raised in Towson, USA. He holds the title of the greatest Olympian who has ever played in the history because of the consistent winning championships that he has brought home.
2. Ryan Lochte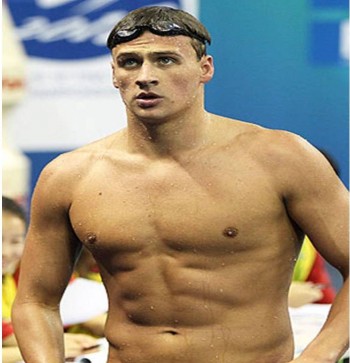 He would still continue to captivate women because of his charm not just of his body, but because of the incredible profile and statistics that he has recorded in the series of Olympics held in various countries in the world. Just his smile, girls would really giggle over him, and the fact that he can fairly play with his natural physical charm, he has been consistent in keeping the championship titles in his hands.
1. Darya Klishina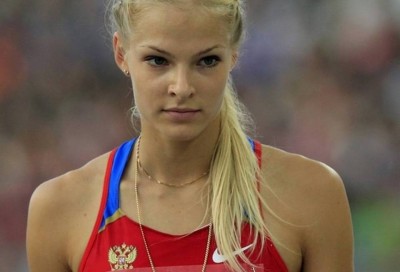 Everyone would be stunned once you see her especially when she starts to play the game. She is 21 years old and she has been consistent in getting into the winning edge since 2007 up until 2011. She is in line in the track and field sport and long jump events. On the other side she is using her beauty to attract endorsements where she does modeling, photo shoots, and other activities that makes her busy not just as an athlete, but an icon of beauty and hotness.