At the peak of the London 2012 Olympics, we have been a witness to the power of the human spirit through the performance of the many men and women in proving their excellence in their field of sport. Perhaps one of the most standout feats ever seen in this year's event is none other than that of Michael Phelps and his winning of gold medals, even breaking his own world record that has been achieved during the 2008 Beijing Olympics. With the understanding that medals show the skill and prowess of a true sportsman, let us look at the top 10 greatest Olympians of all time, where gold, silver, and bronze shines anew.
10. Sawao Kato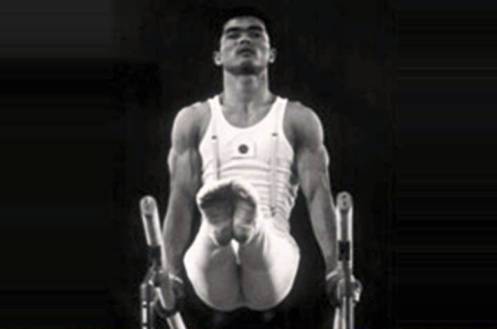 Born in the Niigata Prefecture of the Land of the Rising Sun, Sawao Kato has been brought to the 1968 Mexico Olympics, the 1972 Munich Olympics, and the 1976 Montreal Olympics as one of the representatives of Japan for Gymnastics. He had even crossed head to head with Nikolay Andrianov, to which he was lost against. Overall, he had won 8 gold, 3 silver, and 1 bronze medal in his Olympic term.
9. Bjorn Daehlie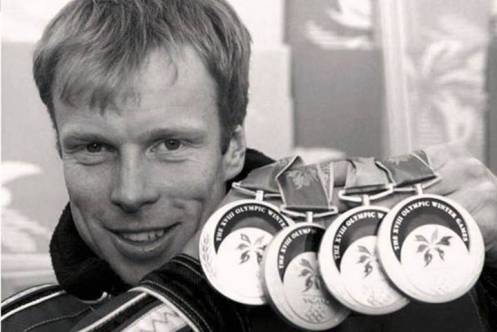 Excelling in the winter sport of cross-country skiing, Bjorn Daehlie of Norway was able to bring pride to his country during the 1992 Albertville, 1994 Lillehammer, and 1998 Nagano Winter Olympics where he had won 8 gold medals and 4 silver medals in his 6-year Olympic delegation. To date, he is labeled as the "Most Successful Winter Olympic Champion of All Time," of which title has never been taken yet.
8. Birgit Fischer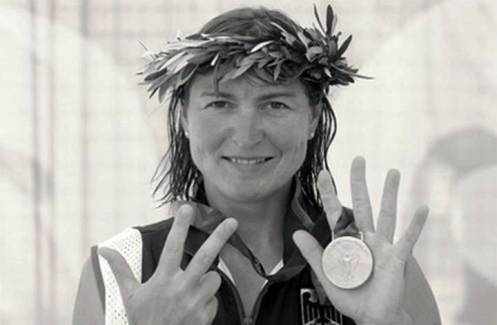 German kayaker Birgit Fischer was never only able to make most of her 12 medals alone, where she shares most of her victories with teammate, Aladar Gerevich. Her joining in over six Olympiads is quite a unique story where she played twice as an athlete for East Germany before the unification of the two nations, and four times when both East and West Germany achieved oneness. She had won 8 gold medals and 4 silver medals in the 1980 Moscow, 1988 Seoul, 1992 Barcelona, 1996 Atlanta, 2000 Sydney, and the 2004 Athens Olympics.
7. Paavo Nurmi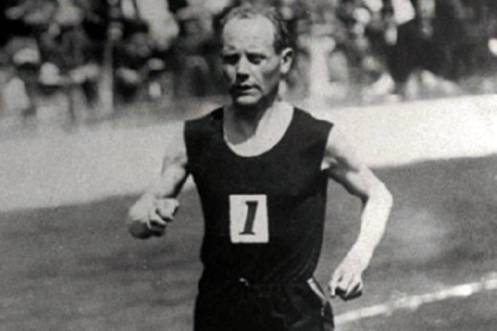 Known as a Finnish runner speeding his way in the track and field, Paavo Nurmi was given the name of "Flying Finns" along with other Finland players who have excelled in various running events. He was quite famous for obtaining over 22 different world records during his era, although he only won 9 gold medals and 3 silver medals from 1920 Antwerp, 1924 Paris, and 1928 Amsterdam Olympics.
6. Takashi Ono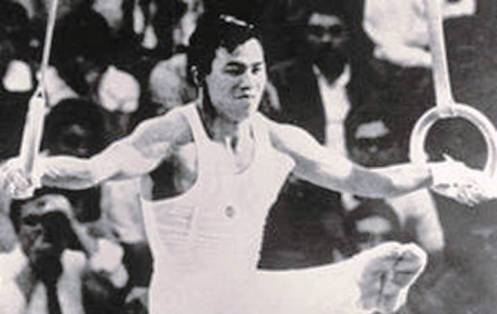 Another athlete born in Japan, in the same field of Gymnastics, just like Sawao Kato, Takashi Ono was even more successful during the 1952, 1956, 1960, and the 1964 Olympics where he won 5 gold, 4 silver, and 4 bronze medals in various gymnastic events such individual all-around, horse vault, parallel bars, and horizontal bars, to name a few. He had also achieved world records in 1964, which was quickly snatched away the following Summer Olympic Games.
5. Edoardo Mangiarotti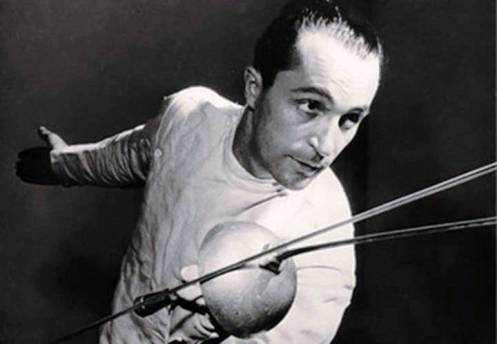 Heralded as one of the most decorated sportsman in the field of fencing, Edoardo Mangiarotti of Italy was able to be associated in most world records, along with medals in both Olympics and World Championship games. In the Olympics alone, he was able to garner a total of 13 medals with 6 gold, 5 silver, and 2 bronze medals, both playing for the team and fighting solo.
4. Boris Shakhlin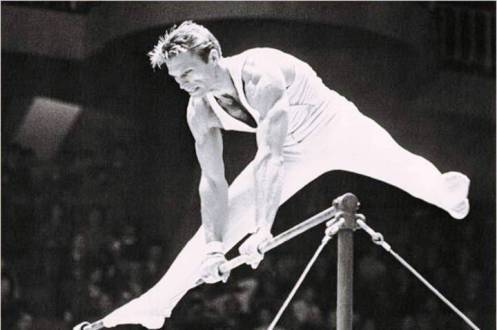 Soviet Union has created the best and most famous athletes when it comes to the sports of Gymnastics. In factm aside from Nikolay Andrianov who won 15 medals and Larisa Latynina who had won 18, Boris Shakhlin had achieved 13 medals in total, with 7 gold, 4 silver, and 2 bronze medals. Beginning in the sport at the age of 12 makes perfect sense of how this magnificent player was able to achieve great feats.
3. Nikolay Andrianov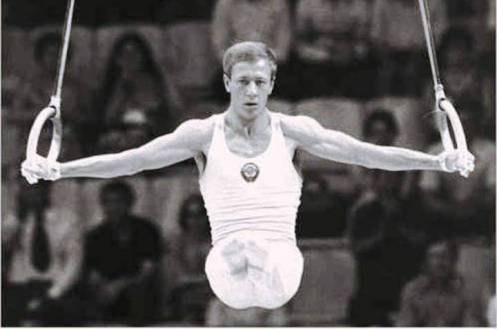 Participating as a member of the Soviet Union Male Gymnastics Team, Nikolay Andrianov was able to win 15 total medals in 1972 for 1:1:1 in Munich, 4:2:1 in 1976, and also 2:2:1 in the 1980 Moscow Olympics where he performed with pride. He held the title of a male athlete holding the most number of Olympic Medals, until Michael Phelps entered into the scene.
2. Larisa Semyonovna Latynina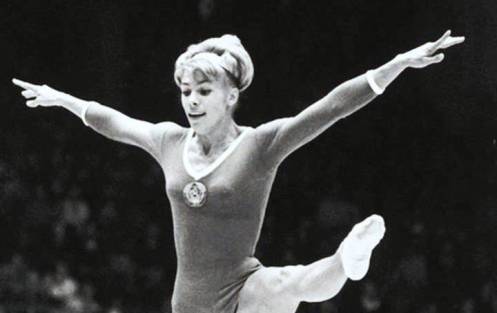 Before Michael Phelps entered into the picture, Larisa Semyonovna Latynina of Soviet Union was the title holder of being the most decorated Olympian of all time. Winning 4 gold, 1 silver, and 1 bronze medals in the 1956 Melbourne Olympics, it was added with 3 gold, 2 silver, and 1 bronze in Rome, and 2 gold, 2 silver, and 2 bronze in the 1964 Tokyo Olympics. She held the title for over 48 years.
1. Michael Phelps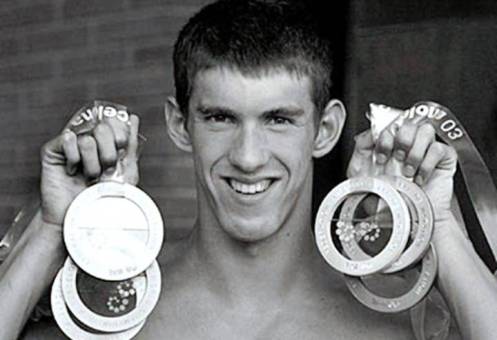 When Michael Phelps debuted in the 2004 Summer Olympics in Athens, Greece, he had shocked the world when he won his first gold medal by beating a world record in the 400-meter individual medley for 4:08.26. His first appearance is already phenomenal although he won 2 bronze medals in other events. On his second appearance in the Beijing Olympics in 2008, he won 8 gold medals, which questioned of his skill where he was accused of taking performance enhancing drugs. However, he ended the claim by undergoing drug tests, which all 19 tests showed negative results. And in the London Olympics, he ended his swimming career with the title of being the "World's Most Decorated Olympian" having 18 gold, 2 silver, and 2 bronze medals in his 3 Olympic appearances.
Honorable Mention:
Nadia Comaneci
Nadia Comaneci of Romania may not have the most number of medals recorded in the Olympic Games, but there was one feat that she had accomplished, perhaps one of the rarest feats ever done in the Olympic world. She was the only gymnast who had scored a perfect 10, which at the time was thought impossible! She won 3 gold, 1 silver, and 1 bronze in the 1976 Montreal Olympics, and also achieved 2 gold, and 2 silver medals in the 1980 Moscow Olympics.