There are practically mobile apps for almost everything that you could think of, whether it involves some things as simple as calculators or something as updated and as current, which may include the London 2012 Olympics. And if you think that everything is over since the 2012 Summer Olympics is over, well, the apps you might think useless already is rekindled with a different flame, thanks to the upcoming 2012 Paralympics, which will be held this year too. As you live to feel that Olympic spirit all over again, check out the top 10 Olympics 2012 mobile applications that should be handy for you.
10. Official London 2012 Mobile Game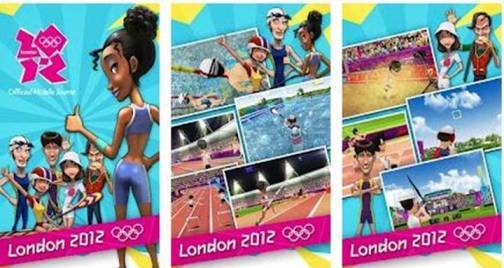 Getting bored staying at your hotel or feeling impatient while waiting for the next event to begin? You can now get a piece of the action, and even participate in some of the Olympic sporting events by playing the Official Mobile Game of the London 2012 Olympics, which can be accessed and enjoyed via iOS or Android. Having Training, Olympic, and Challenge Modes to keep you immersed in the game, you can develop an athlete of your choice, enhancing particular skills according to your gaming preference.
9. Official London 2012 Results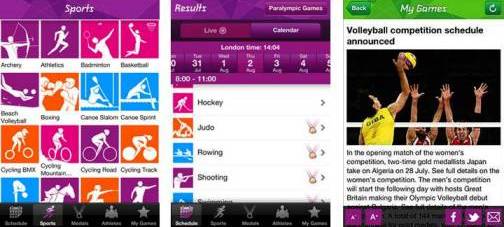 Why should you go through the inconvenience of waiting for a TV coverage of the Olympics just to know the current standing of a particular team or sport? With the Official London 2012 Results App, you can be easily updated with a push notification or two, giving you the results of who won the prize, and who came in from first to last; all in the palm of your hands. Oh, and you can even check out the schedule of events, medal tables listing all countries, and even some athlete profiles to keep you posted.
8. Official London 2012 Join In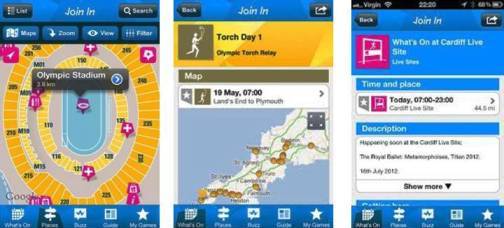 What better way to be updated and be on toes with the actual events of the Olympics than an official app coming from them. As a matter of fact, the Official London 212 Join In App also has things more than the events alone where owners of the app can be updated on the next venue of the event, the sports that will be hosted, and even some of the places that you can visit during the Olympic season when games are not played.
7. London Olympics Ultimate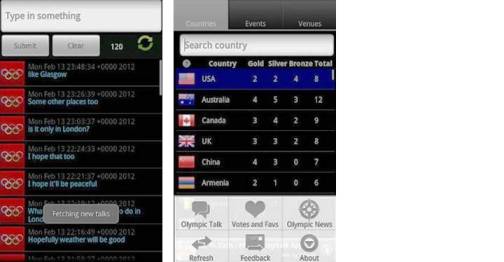 Are you somehow feeling unsatisfied with the official apps for the Olympics when it comes to information that you need to be updated and filled in? In case this is your dilemma, then let Android's London Olympics Ultimate take charge in your Olympic news, information, updates, and even socialization as it has a forum section where you could exchange views and opinions while you are on the go. Oh, and in case you are not fond of the London 2012 theme colors, then this should do fine.
6. TopTable Restaurant Finder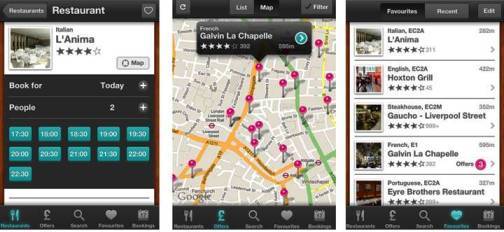 Are you in London and feeling hungry all of a sudden that you wanted to know where you could grab some bite without asking strangers about where to eat? When you have your iPhone or Android smartphone on hand, along with your GPS service activated, you can rely on the TableTop Restaurant Finder providing you locations on map where you could chow some lunch or enjoy some treats. It can even help you decide by flashing some menus on available restaurants, and even assist you with table preparations when possible.
5. Tube Map
Perhaps one of the most challenging things you need to think over when staying in London is the means of a scheduled and organized itinerary, especially when within the city. However, thanks to the Tube, which is quite handy when getting around London, you can now command your time thanks to the Tube Map that has all schedules of departures, arrivals, and even destinations that can help you plan your trip in case you need to watch an Olympic event in a particular venue.
4. Rail Planner Live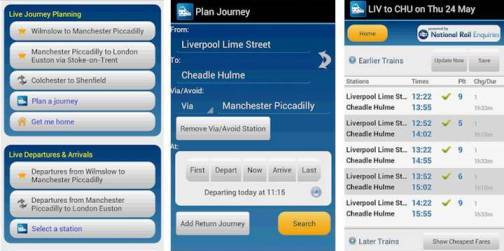 Thanks to the assistance of the National Rail Enquiries updating the information of the Rail Planner Live app, which is accessible via iPhones or Android phones, you can now easily be informed of the many train station schedules that are bound to depart or arrive, from and to London. After all, there are certain events in the Olympics that are hosted outside the city, and there is nothing more convenient to travelling than having the right information where you could touch it fast and easy.
3. TripAdvisor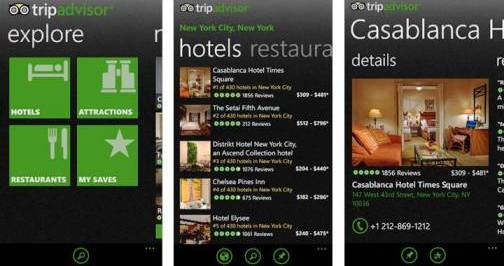 In case you are a tourist that's very unfamiliar with London or you just want to experience the convenience of seeing options for hotels to stay in, dining places to satisfy your craving, or knowing things to do without pressuring your mind, then the TripAdvisor app can be very useful for you. With the owl leading you the way to where you should go, you can also access reviews and know the exact location of the place where you can spend some of your time with.
2. London Bus Checker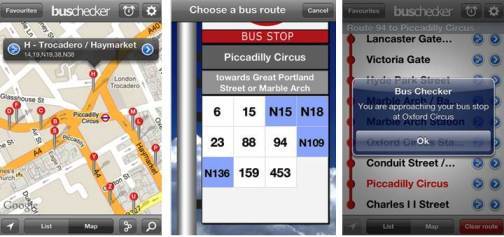 If you will not be going around London via the subway, then the next best option is for you to take the bus. However, this option may become complicated if you do not understand much of the transport system, or the routes and schedules of buses. The London Bus Checker app is a perfect guide for you to utilize the bus as it can provide you data on the route, nearest bus stops, and it can even notify you when you are nearing your destination.
1. BBC Olympics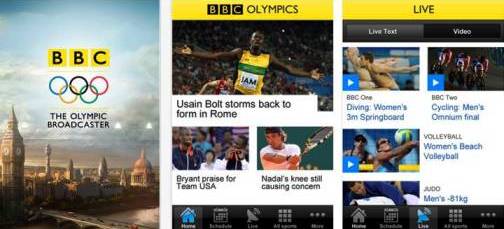 Nothing beats real time news and updates on the coverage of the London 2012 Olympics as it is delivered by the British Broadcasting Corporation (BBC). You can download their app and get in touch with what's current in the Olympics by accessing articles, news, stories, and you can even listen to commentaries made during actual sporting events. Oh, and in case you have missed some of the Olympic highlights, the app can also give you access to online streaming, 24 hours a day.