London 2012 Olympics has just ended, and more than a week break has been allocated to give way to Paralympics 2012 which will also be held in London. Paralympics is different from the regular Olympics that actually held officially in 1896 in Athens, while the Paralympics is officially organized to all competitive athletes who have physical disabilities, but could still move like those who have mobility disabilities, cerebral palsy, and other disabilities that can hamper them to join the regular Olympics. Hence, in 1948 through Dr. Ludwig Guttman's idea and persistence, the first official Paralympics took place in London, United Kingdom which was called the 1948 International Wheelchair Games. Its main purpose was to work with regular sports of Olympics that year wherein it aims to showcase the abilities of people who were physically challenged. Hence, the 1948 Paralympics was followed by 1952 Paralympics. Nonetheless, here are 10 trivia about Paralympics that will prepare your minds to appreciate the upcoming event on August 29, 2012 in London that will also last for two weeks.
10. 1st Olympic and Paralympic Athlete winner
To those who do not know about the Paralympic and Olympic winner named Pál Szekeres who is a fencer from Hungary who received a bronze Medal during the Summer Olympics in 1988 that took place in Seoul. Hence, he met a bus accident in 1991 where he actually suffered a serious injury specifically resulted to spinal damage. Nevertheless, despite of that accident, it did not break his dreams to continue playing using his wheelchair. He then joined to wheelchair fencing competition and in 1992 he has brought home a gold medal from that Summer Olympics that held in Barcelona. It did not stop him from getting series of victory in 1996, 2000, 2004, and in 2008. Everyone is expecting another turnaround game for him this coming Paralympics 2012.
9. 1st Olympic and Paralympic Flag Carrier
Just like Pál Szekeres, Natalie Du Toit who is a 28-year old swimmer from the South Africa, also hold on to her dreams by overcoming the fateful obstacle that she experienced when she met a car accident as well while she's riding on her scooter heading back to school after she had her swimming practice sessions. She was only 14 years old then when the accident happened in February of 2001 that resulted to her leg amputation. She did not stop pursuing her dreams. In fact, she started competing in 1988 commonwealth games that held in Kuala Lumpur, and followed her actual competition in 2002. She was able to qualify herself in an 800 m able-bodied freestyle final which was also first time in the history. She got the opportunity to be the flag carrier in 2008 Summer Olympics and Paralympics.
8. 1st Paralympics in winter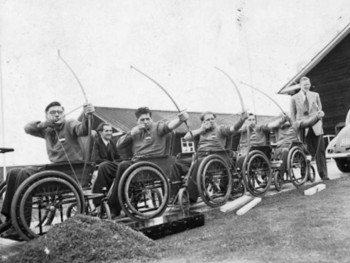 The typical Paralympics happen during summer, but in 1976, the 1st Paralympics was held in Örnsköldsvik, Sweden which took place during winter season. Moreover, it also marks the celebration and holding of every 4 year events of Paralympics as an official counterpart of the Olympic Games for able-athletes. Hence, it was the same season where multiple categories were included or added for athletes who had disabilities.
7. Paralympic Sports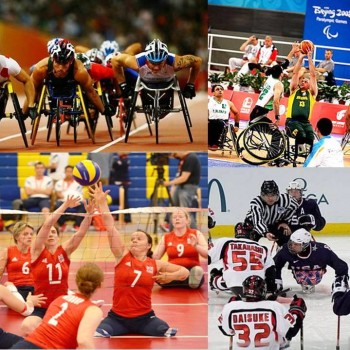 There are about 19 Paralympics Sport Games wherein four of which are classified or identified as unique sports being played during Paralympic competitions. These are Boccia, Goalball, Powerlifting, and Rugby. Hence, the 15 standard sport games are composition of archery, track and field for athletics, basketball, cycling, fencing, equestrian, the 7-a-side and 5-a-side football, sailing, judo, swimming, shooting, table tennis,  tennis, and volleyball.
6. Global Media Exposure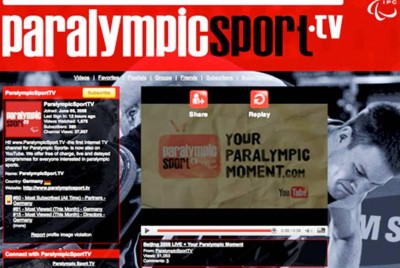 The Media Coverage for Paralympics begun in 1976, but it was not really in a live-format. In fact, it's more on taped-delay releases for specific region and nation. The first live coverage happened in 1992 Summer Paralympics that covered 45 hours media coverage. The setback on this, it was only limited in Europe, so it's not really the widest coverage that could reach different parts of the world. This kind of set-up continued until year 2000 Paralympics since the major focused of the organizers are still on the regular Olympics for able-athletes. In fact, there were series of controversies on the last coverage for 2010 Winter Paralympics, but for 2012 Paralympics, the rights for full coverage was awarded to Channel 4 wherein they have promised to have an extensive media coverage of all the games wherein mobile applications will be included and utilized and additional live streaming channels are already coordinated with Freesat, Sky and the official website of Channel 4.
5. Its Difference to Special Olympics
Special Olympics are usually associated as same as with Paralympics. Just to clear the confusions about its purpose and definition, Paralympics has the same goal like the regular Olympics for able-athletes. The only difference, they have special conditions that brought about by accident or any natural conditions physically that limit them to move around. Hence, with Special Olympics it only happens in local level such as in communities, schools, and other occasions. It's a year round activity while Paralympics are for disabled athletes who are elite, well-trained, and world class despite of physical challenge that they have. However, with Special Olympics, everyone is invited to participate where they can develop their abilities, and mingle as well with other people who have intellectual or physical abilities. This is being participated by more than 150 countries in their local areas compared to Paralympics where representatives would have to go to hosting country and compete for the pride of their nations.
4. Paralympic Logos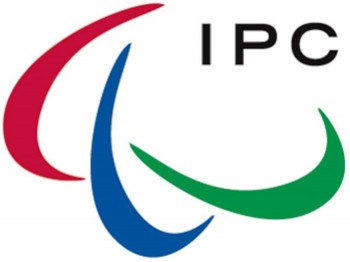 There were series of modifications and changes when it comes to the official logo of Paralympics. Hence, the recognized and acknowledged International Paralympics Logo is actually represented in three colors which is actually identify with the colors of the flags in most of the countries which are also active participants in this event. The shapes found in Olympic logo are inspired representation of the IPC vision which is "To enable Paralympic Atheletes to Achieve Sporting Excellence and to Inspire and Excite the World". It's whole shape is a form of a world  since it encompasses a round shape.
3. Classification of Athletes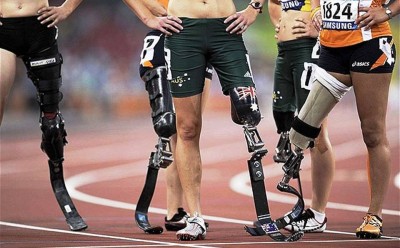 There are different types of disabilities that Paralympics athletes have, and because of its widest and broadest specifications, they are grouped, or classified according to allowable recognition of abilities to perform on certain games. These are amputee, intellectual disability, cerebral palsy, visually impaired, wheelchair, and lastly Les Autes which signifies others. The other category consists of people who have multiple sclerosis, congenital deformities, and dwarfism. Moreover, their classification signifies as to which type of sport that they can join and play which allows everyone to participate. This classification started in 1980s which is also known as medical classification, and succeeding years thereafter, the functional classification has been implemented which are being judged based on athletes impairment in relation to their athletic performance.
2. Colors of Paralympics
As been observed on the actual International Paralympics logo that it has sets of icon, symbols, and flags used in order to come-up on the right kind of logo that can be used significantly to the primary aim of Paralympics. Hence, it contains of three important colors which are blue, green, and red which are better known as Agitos. Agito is a latin word which means I move and it's observed on its asymmetrical crescent shapes. The background is in white wherein red is the primary color since majority of the flags in different countries have a mixed of red, followed by green and blue colors.
1. The Meaning of Paralympics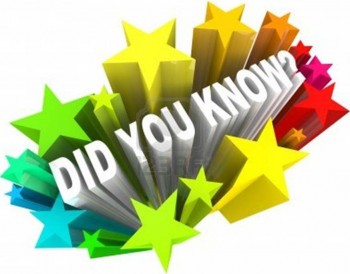 The word Paralympics has two root words; one is lympics which was actually derived from the word Olympics while Para is a Greek Prefix which means alongside or beside. There is a wrong perception or notion that Para actually signifies paralysis or paraplegia. Hence, it's whole meaning is parallel to the Olympic Games. It's true that Paralympics was actually an impression and inspired derivation from the UK's Stoke Mandeville Hospital which is actually a specialty hospital for spinal injury treatment. Hence, the word itself appeared in 1953's newspapers and in the official publication of Stoke Mandeville Hospital in 1954. In reality, the first Paralympic Games was actually held in Rome in 1960 wherein there were about 23 countries that participated with 400 athletes that represented the event.