On August 31, 2012 the White Rose Day will be celebrated in Australia to remember and give respect to the late Princess Diana. This is the day that Princess Diana died, but we are not going to give chronicles as how she died, and other controversies linked to it. On this day, we would remember important and 10 interesting facts about Princess Diana. Her death happened one year after her divorce with Prince Charles took effect, and it happened in 1997. It has been 15 years after that tragic and fateful demise of the beautiful and lovely princess in 1990s in a car accident while she was with her rumored boyfriend then, Dodi Al Fayed in Paris, France. It was called White Rose Day since white rose was the favorite flower of the late Princess, and her burial was covered with white roses. Australia is known as one of the wild capital flowers of the world specifically the west Australia. In fact, the month of May is specifically designated as a Flower Festival Month in the country.
10. The 118 Charities She Supported.
Because of her strong admiration to Mother Teresa's noblest character, she developed strong attachment to succor those people who are in need. In fact, some of the 118 charities that she has supported while she's still alive, and even she died has carried the legacy and the name that she had in continuing the legacy that she has started. Some of them are The Eating Disorders Association Dr. Barnardo's, The British Red Cross Centrepoint, The Leprosy Mission, and The Crusade to Ban Anti-Personnel landmines, Soho English National Ballet, and many more.
9. Her eldest Sister Romance with Prince Charles
Only few knew about the whirlwind romance of her former husband, Prince Charles to her elder sister. In fact, Prince Charles dated her eldest sister, Sarah Spencer in the late seventies, but it was a short romance then. They actually met while Prince Charles was dating her sister, and there was indeed a resentment on the part of Sarah Spencer, when he was about to marry her sister Diana. Despite of the unlikely, and untimely meeting, their love for each other blossomed, and came to its finality when they vowed to each other before the holy altar to be married in 1981 wherein more than a decade after, that marriage were discontinued through a formal divorced.
8. She suffered Chronic Bulimia
She became the role of being charitable, but she had been a standing witness of overcoming serious type of depression which is called chronic bulimia. This is a type of eating disorder that Princess Diana suffered and overcame wherein some had stated that it was due to her failing marriage with Prince Charles. To those who were not aware, she experienced this disorder in 1981 and she sought several treatments back then. It is to be understood that even before she tied a knot to her husband, Prince Charles, she was already diagnosed of this health problem. All of these things were revealed in the book entitled Diana: Her True Story which was written by Andrew Morton. She did combat the effects of it in her life when she became open and courageous in revealing before the public the ordeal that she was experiencing. People might have misunderstood her, and others who are also enduring it, but misconception, and wrong notions about it were given light because of her strength to face the world and admit that she had chronic bulimia.
7. She Became Nanny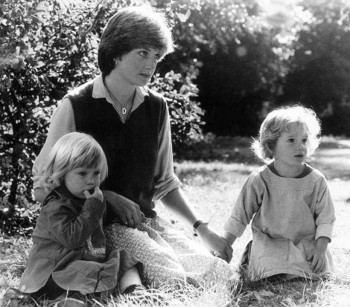 Diana was a very discreet, simple, and loving person. In fact, she accepted a job to be a nanny and at the same time assistant for kindergarten at the Young England which was located in Knightsbridge. She was working for 3 days in a week wherein her assignment was to look after the boy named Patrick Robertson. In fact, no one really knew that Princess Diana was already dating Prince Charles and she was only 19 years old then, and Charles was 32.
6. She Loved Mother Teresa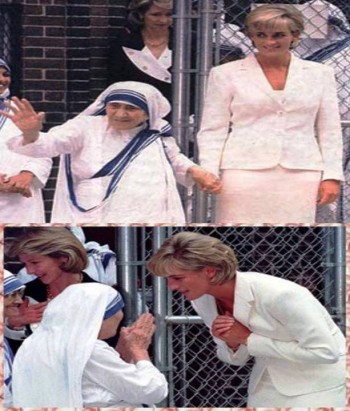 The relationship that Diana has chose to established with Mother Teresa did not put a bridge between them despite that Mother Teresa lived in India while Diana lived in England. Hence, they have so many similarities aside from the good deeds, and charitable works that they shared and did together. In fact, because of so much love that Diana had for her, she considered and treated Mother Teresa as her mother. Who would have imagined that after Diana's death, in just a week, Mother Teresa also passed away due to natural death? They even extended admiration to each other wherein Mother Teresa exclaimed that Diana was her daughter, while Diana reciprocated that love by humbly saying that she was a very, very small Mother Teresa.
5. Four of Her Ancestors Were Mistresses
The term mistress is the title being given or called to the unmarried lover of the king of England. For everyone's information, four of Diana's ancestors became mistresses to British Kings. Based on the history, the primary reason of her parent's divorce during that time was the series of philandering or unfaithfulness on the part of his father which also left a deep stigma and wound on Diana's life. Nonetheless, she was able to overcome the ill-feelings and effects, that she experienced during her childhood when she fell-in love to Prince Charles. Moreover, there were few names mentioned about the illegitimate children that her father had with her mistresses, but the names on her ancestry who had been mistresses to Kings in Britain were not named.
4. Her British Aristocracy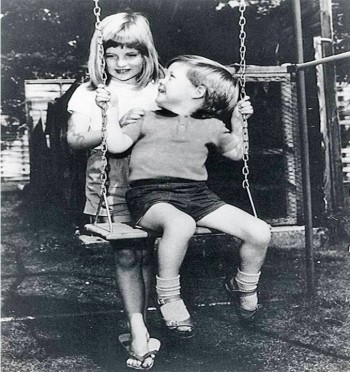 Diana has actually descended from different notable ancestry lines such as James. She might be a commoner, but she was included in the line of British Aristocracy that rooted down from King Charles II. Her biological father was actually a direct descendant of King Charles II. She was even related to some of the famous people in the US like the 8 U.S. Presidents, George Washington, Franklin D. Roosevelt, Calvin Coolidge, John Adams, Grover Cleveland, Millard Fillmore, John Quincy Adams, and Rutherford B. Hayes.
3. Diana's Physical Characteristics
When it comes to her personality, she was a typical shy type of girl who was known for keeping traditional and conservative principles and background. Hence, she was really attractive. She stands 5'10 tall, has blue eyes, blond hair, photogenic, and had an almost perfect body figure. Moreover, she kept her natural and pleasant attitude to everyone even to the media despite that she's not feeling good inside especially during the toughest moment in her life that she had nothing to share her disappointments, agony, and sorrows when there was a rumor circulating that her husband was cheating on her prior to her marriage which became evident with her sudden weight loss. It could be compared prior to her wedding, and after the wedding.
2. She Became Lady Diana Spencer
She received the title of Lady Diana Spencer right after her father became the 8th earl of Spencer after her grandfather died, Albert Spencer in 1975. She was only 14 years old then when the official title or address was given to her. Hence, despite of that, she remained humble and quiet while growing up, but she had shown great interest in dancing and music.
1. Her Family Lineage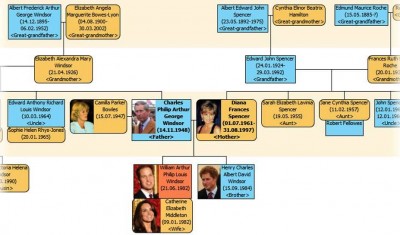 Her whole name was Diana Spencer or Diana Frances, and her parents' names were Earl Spencer or Edward John Spencer and Franches Roche. She was born and raised in Sandringham, Norfolk on July 01, 1961. Her family was an important line and family for the Royal Family because of their close alliances for few generations. She was the fourth child among the 5 children of her parents, and her parents got divorced when she was barely 7 years old.