Let's face it. No matter how fit or how sports-oriented some people are, not everyone will be able to participate and become a delegate in the Olympics. However, thanks to video game developers and computer graphic professionals, there are now games that can be enjoyed anywhere, if ever you feel like setting your Olympic Spirit ablaze. And with gaming technology at its best these days, you can even play such sports games with a touch of realism, knowing that players hosted in such forms of entertainment are no longer as pixilated as they used to be, during those times when 8-bit and 16-bit games are at large. Check out the top 10 Olympic video games that you can play with your family and friends, in case you want to experience competition in a different digital level.
10. Shawn Johnson Gymnastics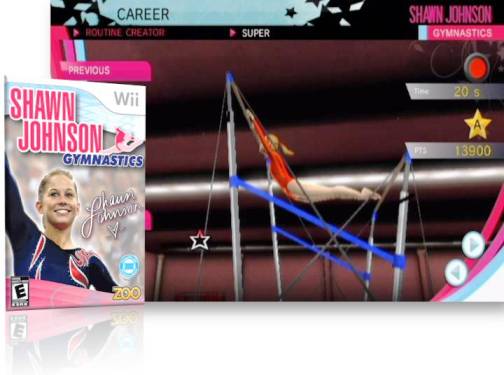 You may have seen Shawn Johnson perform gymnastic feats during the World Championship and even in the Olympics where she won gold and silver medals balance beams and floor exercises. But have you ever imagined to be trained by her, helping you become the best gymnast that you could be? Perhaps it may be considered as fantasy, but thanks to Shawn Johnson Gymnastics now available in Nintendo Wii, you can now the pursue the path of being an amateur to champion gymnast within Leaping Hill Academy, where you will use your Wii Remote, Nunchuk, and Balance Board gaming accessories in order to participate and practice in balance beams, the vault, the floor, and the uneven bars. You can even play in Career Mode to see your progress or get head to head with other players via the Multiplayer Mode.
9. Michael Phelps: Push the Limits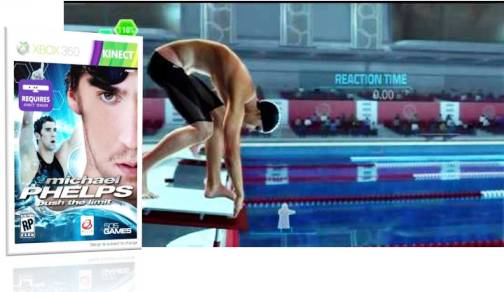 It is now known in all of Olympic History that Michael Phelps is the most decorated swimmer and Olympian of all time. But have you ever imagined of swimming with him in the same Olympic-sized pool, even more, competing against him? With Michael Phelps: Push the Limits in XBox 360; you can now have the opportunity of becoming a great swimmer using your Kinect and some fast motion skills on your part. Get to play in Career Mode and hear some helpful advice and tips on how to swim and move fast on water and even in Multiplayer Mode where you get to battle out with a friend. You can also enjoy a Party Mode that has 8 different players in total that consists of two teams of four players where the fun goes fast pacing, exhilarating, and exciting.
8. Vancouver 2010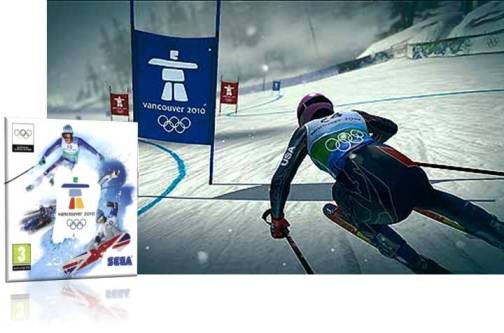 With 14 different Olympic events, 24 countries to choose from, and gaming modes that change almost every event that you play, the Official Olympic Games for Vancouver 2010 offers a decent Olympic flare for game fans, especially to those players who love the feel of snow in their screen. Experience racing down the snow-covered mountains via a snowboard or a pair of skis, or speeding your way through the chute via bobsledding, or playing luge and skeleton, where your remote control could force you into pairing different buttons to add on the fun. After all, there isn't much sport to do in the snow, except of course you could think of something new to add to the event.
7. Beijing 2008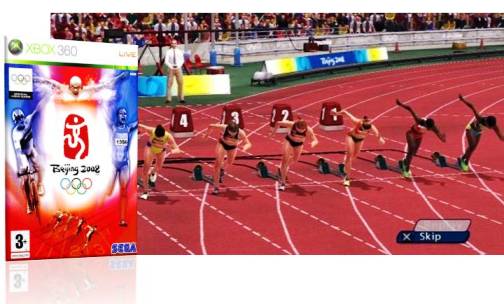 What makes Beijing 2008 better than that of Vancouver 2010 is the variety of games that can be played in just one sitting. With over 38 different events from over 10 sports, you have a lot of things coming. Not only will you be engaged with varying playing modes every time you switch from one sport to another, but you will also find yourself studying the tutorials every once in a while, all because the buttons and variations of using the game controller can be as varied as it can be. Choose between Track, Field, Aquatics, Gymnastics, Shooting, combined sports, and other events such as Weightlifting, Archery, Kayaking, Judo, and even Table Tennis. You can also play on your own or beat other challengers in the Multiplayer Mode.
6. Deca Sports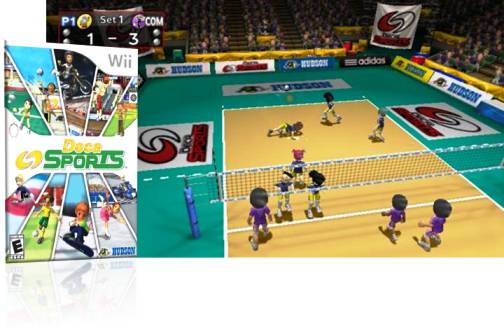 Deca Sports from Nintendo Wii presents 10 different sports that you can play with. Although it has nothing to do much with Olympic titles in general, it is being played by many sports fans in the quest of playing various sports that are not included in the usual Olympic game lineups. Badminton, Beach Volleyball, Super Cross, Basketball, Archery, Soccer, Snowboarding, Figure Skating, Go Karting, and Curling are the games that you will use your energy to. You can decide whether you want to play the game on your own, with some friends or family members, or the rest of the online community via the Multiplayer Tour. Use your Nunchuk and the Wii Remote in order to beat the odds and prove your skill and sportsmanship.
5. Mario & Sonic at the Winter Olympic Games (Vancouver 2010)
With the actual Vancouver 2010 Official Olympic Games being a bit stale for game enthusiasts, both Nintendo and Sega have thought of a way to make the said Olympic game have a funnier, livelier, and more entertaining option, as Mario and Sonic the Hedgehog finds their way in the winter games. Aside from having some Mario and Sonic characters come into play, you will also find certain game modes interesting as some actual events have been enhanced for sheer gaming pleasure. Think of ice hockey, snowboard halfpipe, and even snowball fights brimming with excitement and enjoyment, while using characters like Yoshi, Bowser, Tails, Knuckles, and even Princess Peach. Playing solo could be one thing, but you could also use the Multiplayer Coop or versus for more fun. In case you got your Miis all set up, you can even add them to the game and customize many things.
4. Mario & Sonic at the Olympic Games (Beijing 2008)
Many gaming fans have dreamt of what it would be like to have Nintendo's Mario and Sega's Sonic get head to head in battle, and finally settling it once and for all, as to who is the best in the gaming world. And what better way is there to prove who the best is between the two, but by the Olympic Games, being a great way of showing, who really kicks butt. With the Beijing 2008 serving as a battle arena for Nintendo and Sega characters, you can use anyone of them, whether it would be Luigi, Tails, Princess Peach, Knuckles the Echidna, and many others. Having this dream-come-true concept, you could enjoy playing at over 24 different events with 14 varying gaming mechanics that could break the boredom, making you really spend a lot of time mastering all of the mini-games available.
3. Wii Sports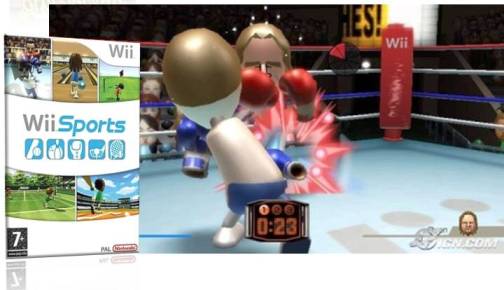 Do you believe in the saying that "first love never dies"? Whether you do or not, Wii Sports is one of the best attestations that first love indeed never dies. Known to be the very first game ever released for the Nintendo Wii upon launch, Wii Sports became a norm in every home that has a Wii. As a matter of fact, the game received citations, excellent review marks, and even awards such as being the "Game of the Year" in 2009, even beating Super Mario sold with the same console. Even though it had only five sports such as Tennis, Boxing, Baseball, Golf, and Bowling, it was able to utilize the Wii Remote and Nunchuk at a very amazing level.
2. London 2012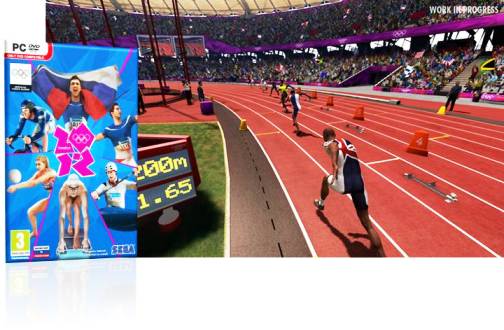 With the Summer Olympics just over in the middle part of August 2012, and the Paralympics being under way, fans and sports enthusiast cannot wait for the next wave of events, happening in 2016, which would take a little bit of waiting. However, if you want to relive the experience and even take part in the winning of many players known to make names in this year's Olympic event, then playing the Official London 2012 Olympics video game could satisfy your lacking. It has 2 events for Archery, 9 in Aquatics, 2 in Gymnastics, 2 in Shooting, 10 in Track and Field, along with other sports such as Beach Volleyball, Canoe Slalom, Cycling, Rowing, Table Tennis, and Weightlifting. You can choose to represent over 36 countries, which you can boost by playing the Online Multiplayer Mode, where you can collect medals in presenting your national pride.
1.  Mario & Sonic at the London 2012 Olympics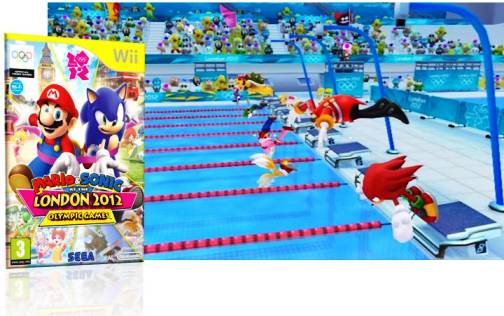 Making it on the number one spot is the funnier, lighter, and more entertaining version of the London 2012 Olympics. In fact, even during the advertisements alone, players cannot help but get excited, knowing that this year's Olympics can be played in a better perspective with Mario, Sonic, and the rest of the gang. You can now choose games on the categories of speed, power, skill, and all-around, depending on your playing preference, or just putting your playing limits to the test. In case you are looking for fun, even better than what is being offered already, you can experience the Dream Events, where actual Olympic games are hyped up into a whole new level.