Finally, Forbes.com issued the list of highest paid celebrities for 2012. There are various reactions from those people across the globe about the salary that these celebrities received. Hence, as expected by all, Oprah Winfrey still leads this list. Hence, there are new celebrities who are included on this list who are not part of last year's official list for 2011 highest paid celebrities. Get to know more the sources of their income, and why they are counted as part of the top 10 highest paid celebrities in 2012. You could also make comparisons, and what happened to other celebrities who did not make it on the top 10, but are still part of the 100 celebrities who received highest salary for this year.
10. Simon Cowell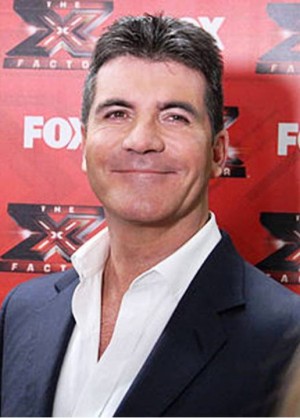 He is a known judge for various talent pool programs like American Idol, but more than the critical, annoying, and at times sarcastic judgment that he usually gives to contestants and other wannabes, he became one of the favorite judges in most of the groups that he belong to. He is already 52 years old, but his unique charm and snobbish smiles make him one of the reputable celebrities in the world. He is an executive television producer, an English A&R executive, and an entrepreneur. His last year's net worth was 331 million. Hence, he received a $90 million pay annual earnings for 2012. In fact, it was the same pay that he got in 2011, while in 2010 he just received an 80 million pay. As of 2012, his total net worth is $364 million.
9. George Lucas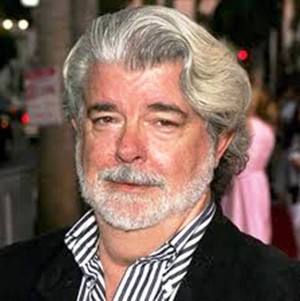 He is more than just a celebrity, but he is the owner or founder of the Lucas Film which makes him a successful entrepreneur, American film producer, director, and a screenwriter. In fact, he does almost everything in his George Lucas Filmography. His 2011 net worth recorded was $3.2 billion, but his 2012 annual pay is same with Simon Cowell which is $90 million. In fact, he earned much last 2010 which was about $95 million. His highest earning recorded was in 2005 for about $290 million. Who would ever forget him, and his works? He is the wizard and the master of the successful Star Wars, and all of those 6 films of Star Wars did earn over $4.3 billion.
8. James Patterson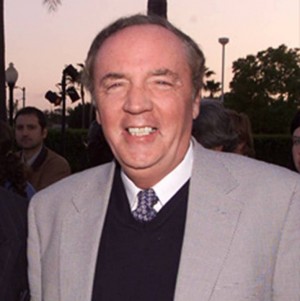 He became popular because of his remarkable and strong portrayal of an American Psychologist Alex Cross. Hence, his heart belongs to authoring of various thrilling novels.  In fact, he received not just nominations for his acting craft, but also awards such as Edgar Award for Best First Novel, and the Edgar Award for Best Mystery. His net worth as of May 2012 has reached to $3.2 billion, but his annual pay for 2012 is $94 million. For 2011 he earned 84 million which is $10 increased compared last year. His lowest earnings recorded were $28 million in 2006. He is a known chairman of J. Walter Thompson after leaving his position as an advertising executive.
7. Howard Stern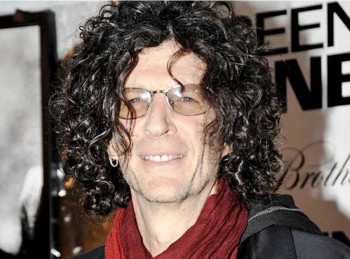 He became popular for his radio show which was aired from 1986 until 2005. He is not just a known radio personality in America, but he is a multi-talented person because he can act, handle TV hosting job, a great author, and photographer. He was also recognized for his TV shows, Private Parts and America's Got Talent. His net worth last 2011 has reached $500 million while his last year's annual pay was $76 million, and it increased in 2012 for about $19 million to be exact reaching it to $95 million. Hence, his highest earning recorded was $302 million in 2006.
6. Tyler Perry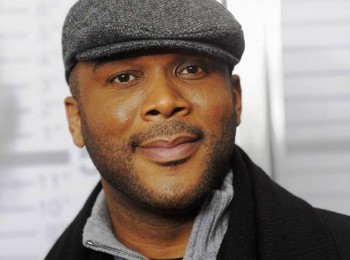 He is an actor, producer, songwriter, director, and producer of many stage plays in America. He is just 42 years old, but being included in this year's highest paid celebrities has been a great line of indication of the things that he has done, and the talent that he could show. In fact, his highest annual earnings happened in 2008 that brought him $125 million and it was repeated in 2010 that brought him same figures. His earnings for 2012 are $105 million, bringing him to the 6th spot for this year's list. He was recognized for his performance in 2002 movie entitled Diary of a Mad Black Woman. Who would ever thought that he is still single despite of the level of comfort that he has achieved already.
5. Dr. Dre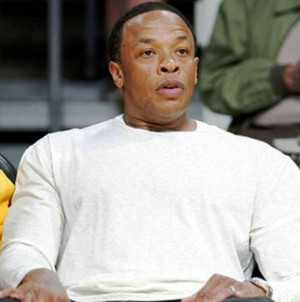 He is a rap mogul that could actually outshine the toughest and top beats that Britney Spears and Elton John can give. He started releasing his album in 1992, and at 47, he has earned a total of $110 million for this year's up-to-date report. Last year, his net worth reached $125 million, and for April 2012 report, it went up to $260 million net worth record. In fact, he is the newest name cited on this list which you could not even compare to previous years' earnings wherein the lowest was $13 million in 2009. His earnings were boosted when he sold successfully about 50% the Beats Electronics, and when he expanded his record label. In fact, his talent has nothing to do with what he has earned this year, but it's all because of the smartest moved that he had done since last quarter of 2011 that continued in 2012.
4. Jerry Bruckheimer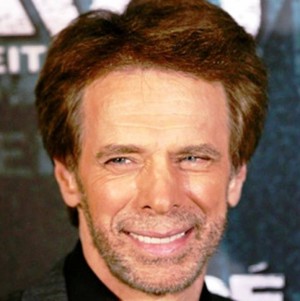 He might be in his senior age, but he still earning. He became popular in the field of action, science fiction, and drama genres as a television and film producer in America. Based on the record, his 2011 net worth has reached $850 million, wherein his 2011 earnings recorded was $113 million which actually increased by $2 million in 2012 Forbes report of $115 annual earnings. His lowest earnings recorded were $66 million in 2005, while his highest earnings were $145 million in 2008. In fact, his success did not happen in this era, his thriving career began in 1980s when he started producing Hollywood movies especially when his Flashdance became a big hit in 1983. He even received various awards for the films, and televisions show that he has produced.
3. Steven Spielberg
He rose to fame because of the thrilling movies that he has written and produced. He is not just a screenwriter, but he is also a studio entrepreneur, director, and a video game designer. He has been in this movie industry for more than four decades, but his exposure and craft continued being honed up by him. He is already 65 years old, but as he ages; his net worth continuously increases wherein his net worth for 2012 already reached to $3 billion. He is also popular because of his book entitled Steven Spielberg, and for this year, he grabbed the third spot for earning $130 million for 2012 compared to his 2011 earnings of $107 which was increased by $23 million. His assets continue to grow because of syndicated bank deal that he closed in 2009 for about $325 million and another $325 million from India Reliance Industries.
2. Michael Bay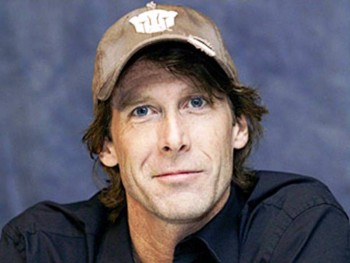 He is another new name on this list after his Transformer movie became a big hit not just in the United States, but across the globe. In fact, he almost had beaten the record of Oprah Winfrey on this year's list. For those who are not aware, he also produced Pearl Harbor in 2001 and Bad Boys in 1995. His 2010 earnings has reached up to $120 million, but this year he has earned $160 million, bringing him to the second spot of the highest paid celebrities in 2012. All of the successes were all attributable for the $1.1 billion box office earnings of the Transformers: Dark of the Moon. He is known for producing high-end type of films, and his upcoming movie is Ouija. 
1. Oprah Winfrey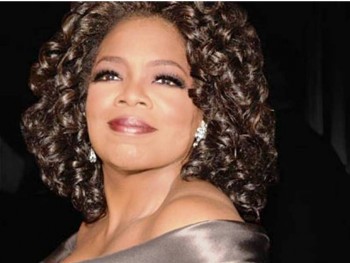 She is just $5 million higher to Michael Bay as to the total earnings for 2012. Nonetheless, who would ever think her source of wealth was all accumulated from her television show. In fact, she has been included in Forbes 2011 list of billionaires wherein it's cited that she was the only African-American who has gotten into the list. Her current net worth is $2.7 billion, and her earnings for 2012 were $165 million. Despite that her earnings dropped for $127 million, she still holds the number one spot for this year's list. She is a queen day time show host, and she also launched her own channel whom she called OWN or Oprah Winfrey Network. She is also active in charitable work which makes her more blesses and richer because she gives back the blessings that she enjoys and receives to those people who are in need. Her last year's earnings were $290 million, but her biggest earnings recorded were $315 million in 2010.  Nonetheless, she is truly financially secured, and she made investments to properties including her Promised Land Georgian-style home worth $50 million which she purchased and renovated in 2001.